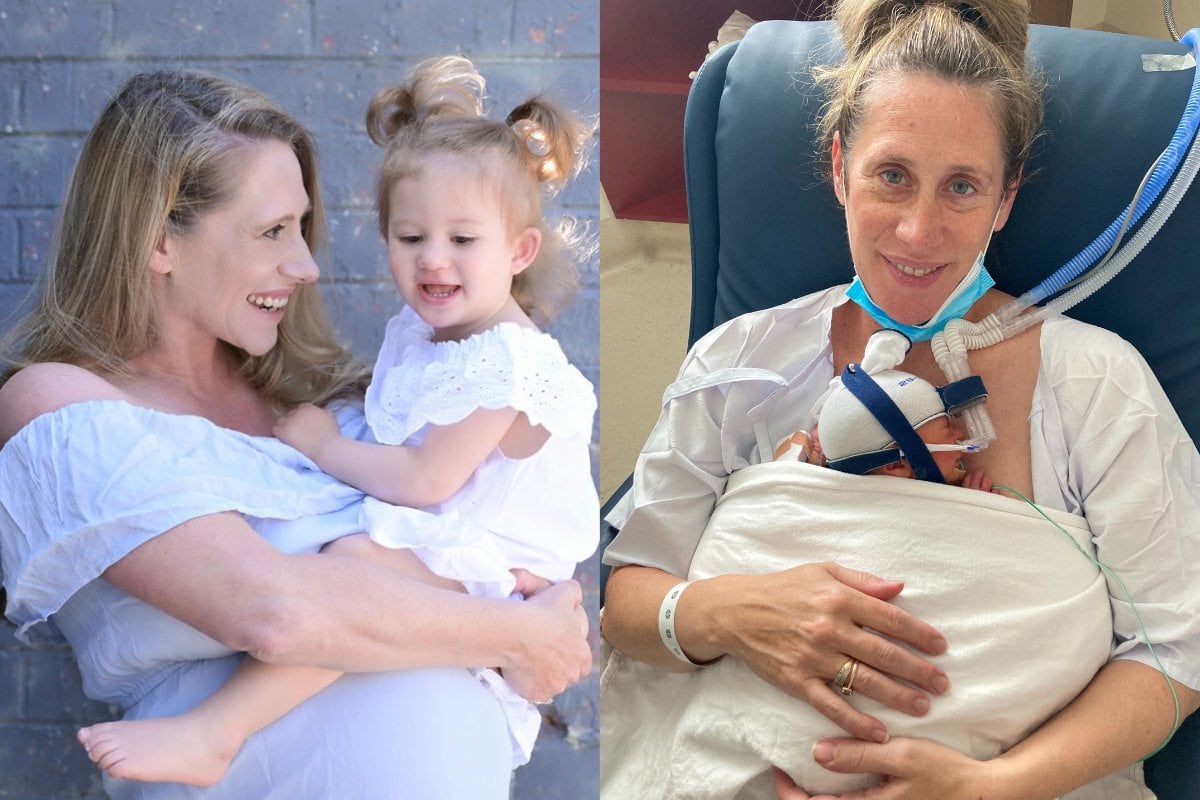 Megan was well into her pregnancy when she discovered a large lump in her breast.
She didn't suspect cancer because the mass – which she could pick up when she lifted her breast – didn't match anything that she'd been trained to understand about potentially dangerous lumps.
It was something she mentioned casually at her 28-week checkup and, despite her gynaecologist agreeing that the lump was likely simply a blocked milk duct, Megan was referred for an ultrasound – just for peace of mind.
"I went back and saw her to thank her because she basically saved my life for taking it so seriously," Megan told Mamamia.
Watch: Camilla Franks' message to the National Breast Cancer Foundation. Post continues below.
The ultrasound was quickly followed by a biopsy, which quickly confirmed Megan and her family's worst fears – at 31 weeks pregnant, she was diagnosed with breast cancer.
Megan says that she had always known she wanted to be a mother, but it wasn't until the COVID-19 pandemic hit that her desire to start a family with her partner was truly solidified.