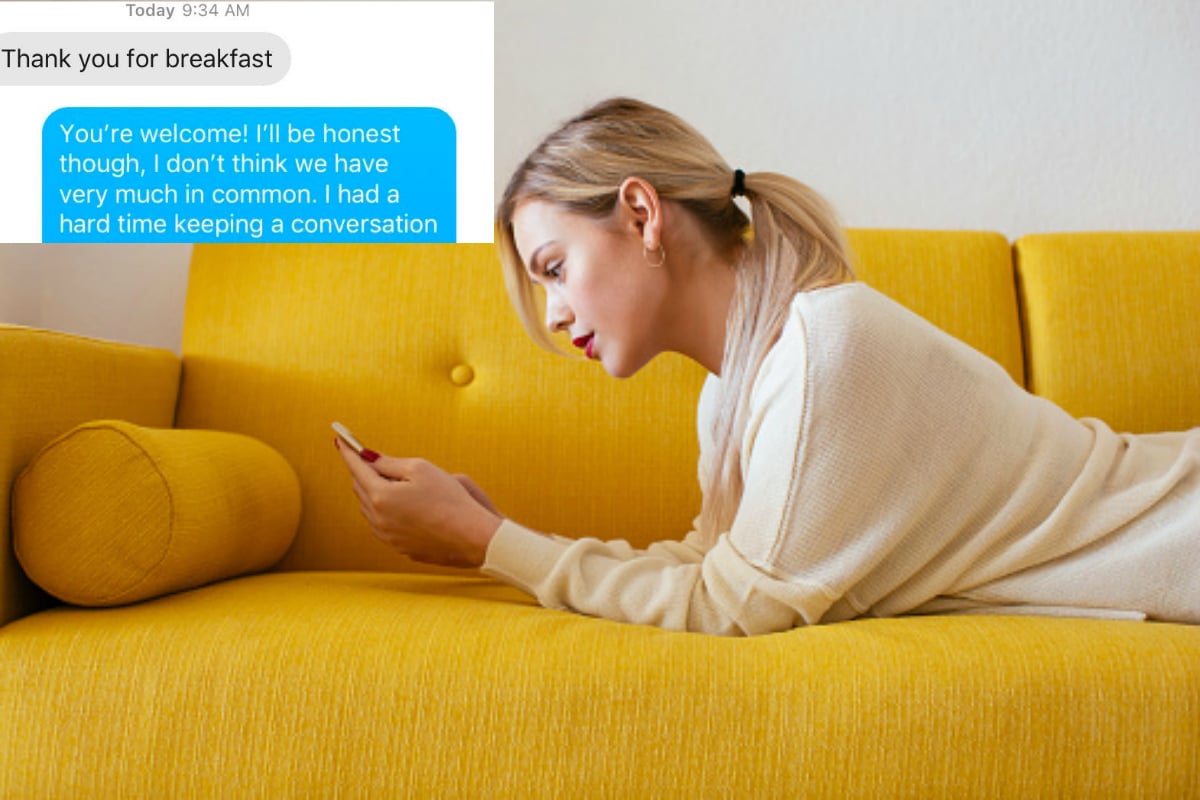 A break up text message is going viral for how bloody great it is, and that's not a sentence you read every day.
There was no "ghosting", "stashing", "marleying" involved, but rather a straightforward message, articulating his feelings.
Have a look for yourself.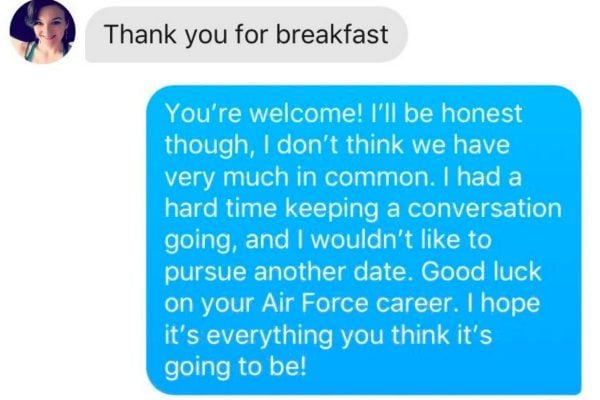 The text exchange was shared to Reddit, and many were quite simply stunned at how mature this guy handled things. Granted, it was quite blunt, but hey, it was also refreshing as heck.
"Lovely to see some real adults," one Reddit user wrote.
"The fact that he made it to the first date and didn't ghost her even though it didn't go well is huge in my opinion," someone else said.
"Nearly anything is better than ghosting, and this is 100 times better than ghosting," wrote another.
And if you're wondering how the woman on the other end of the break-up text reacted, she was equally as, if not more, pleasant.