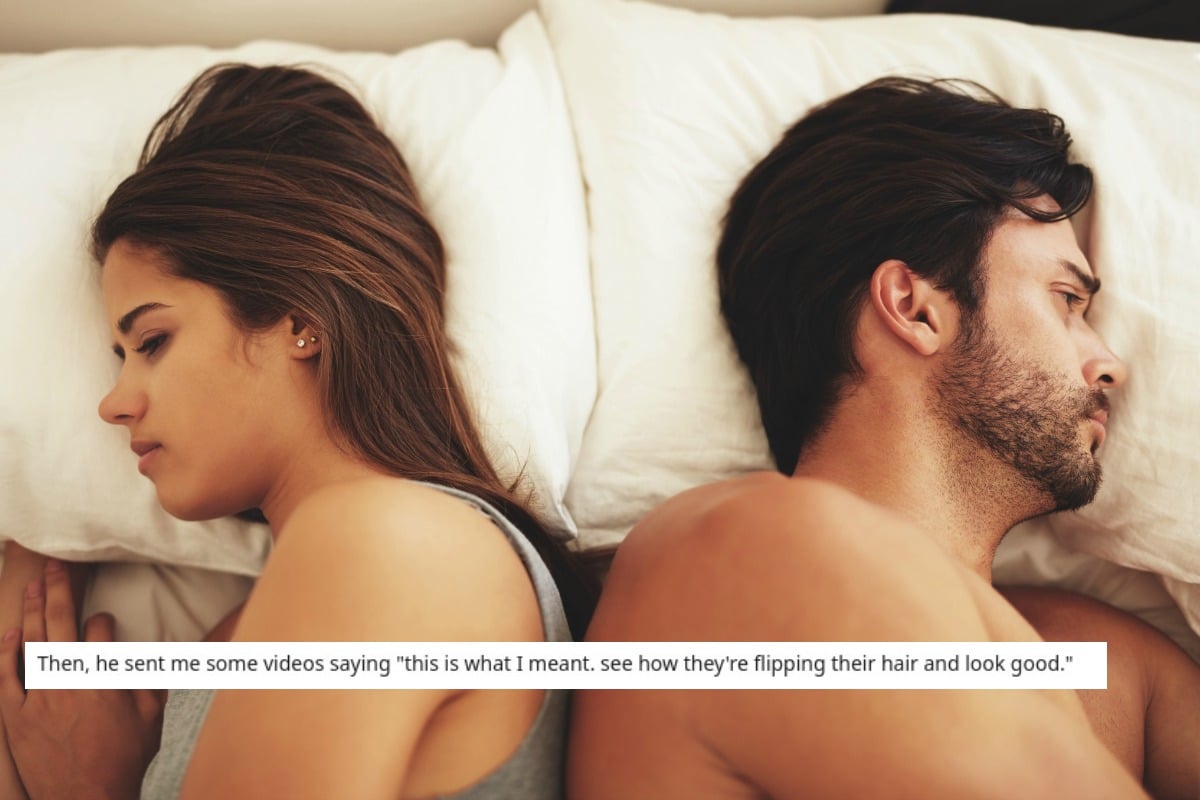 A woman has posted to Reddit about her boyfriend watching porn after he made a cruel critique of her performance during sex, and the female contingent of the online community are furious.
Particularly because he requested that she try to look more like a pornstar when she's on top and mate, no.
Promptly put yourself in the bin.
Not only does her boyfriend not seem to realise that porn isn't real sex, he seems to have no regard whatsoever for his girlfriend's feelings and we really think he needs to be cancelled.
As in, yesterday.
The original poster shared that he made the blatantly offensive request while they were about to get down to it, telling her that he didn't want her to go on top because she's "not very good at it", and sir, we think the problem here is most definitely you and your awful personality.
"So today we were going to have sex and I got on top of him and he told me he'd go on top," she explained.
"I was confused and asked him why, since that was his favourite. So he just randomly says that honestly I'm not good at it. Yeah… at that point, I was not into it anymore and just wanted him to explain what he meant.
"He said I'm too slow and I should go really fast and I should also put on a show for him because it's more fun that way."
She continued: "I just told him I didn't wanna do anything anymore. I'll be honest, I cried in the bathroom for an hour. It was actually so embarrassing being told that."
Oh, but it gets worse. He actually tried to… teach her using porn.
"Then, he sent me some videos saying 'this is what I meant. See how they're flipping their hair and look good.'"
We… we just can't.
She ended the post by calling him an "ass" and we'd be using a much stronger word than that, but OK.
"He's such an ass and he thinks he's being nice by educating me on what he likes so I can be better next time. And those videos involved some serious core strength that I don't have," she joked.
Those who responded were wholly on her side, with most suggesting she should drop him stat.