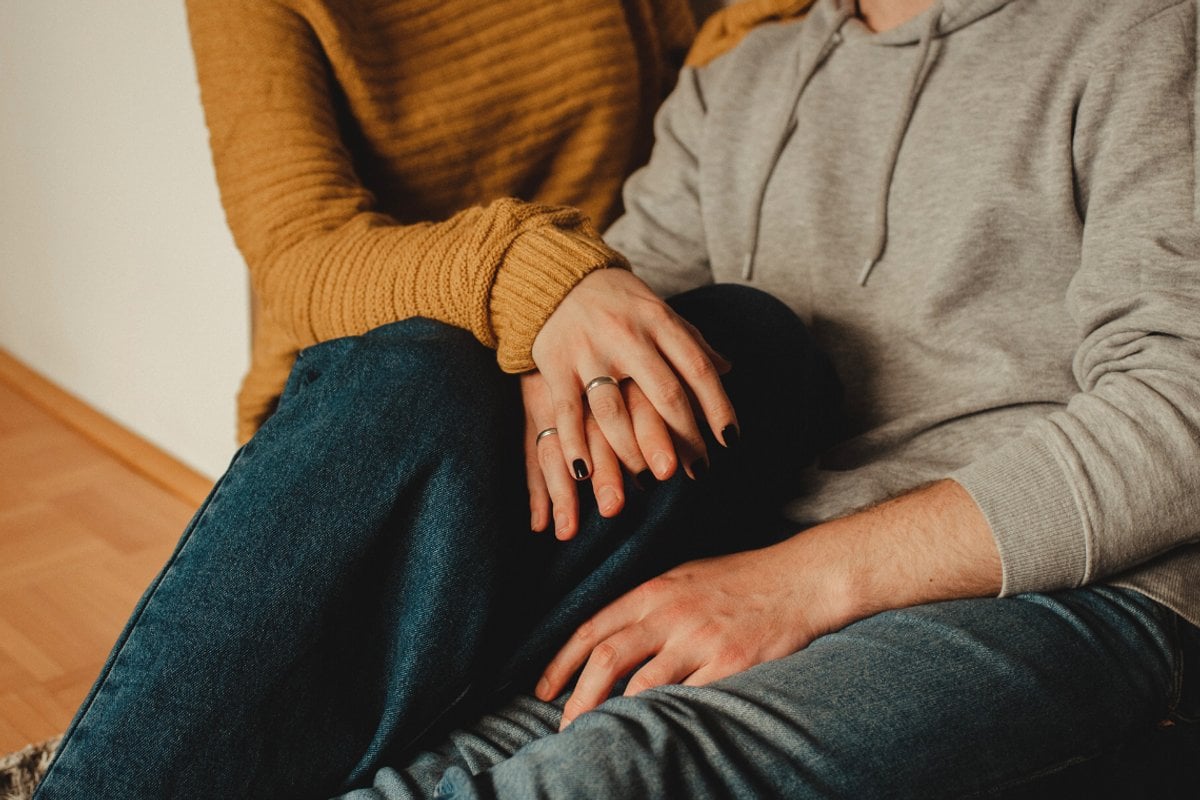 My first fiancé proposed to me at a Sonic Youth concert. I was so drunk that I didn't remember if the proposal had actually happened when I woke up the next morning.
Our relationship was built on adrenaline.
We ran from the cops a couple of times. I learned how much I loved drinking to black out. We spent money we didn't have and stole things we didn't need. We fought like feral cats. We broke up; we got back together.
"Love" for us meant a racing heart. If our pulses weren't elevated, we weren't doing it right.
Watch: We confess our relationship deal breakers. Post continues below. 
My relationship with my husband is boring, and I wouldn't have it any other way.
Some couples might lie to you and say things like, "S/he still surprises me every day!" My former fiancé surprised me every day, and those weren't all that great.
I like that my husband doesn't surprise me anymore, that he's so wonderfully predictable.
Our love feels like a soft pair of sweatpants. It's a warm bath or warm beverage. It's the smell of clean laundry.
We know what each other likes.
When it comes to restaurants or date ideas, we each know explicitly what the other does and doesn't like.
That's not to say that we don't try new things, but if my husband runs to Taco Bell and I forget to tell him my order, he knows what to get me. It also means that if we can't think of a fun date night idea, we have our list of favourites.
Spontaneity is never the magic ingredient.
I don't know why couples believe this is the way to retain a "spark". I hate spontaneity. It makes me anxious. I sweat profusely. First dates are built on this sort of "fun", but your years-long relationship shouldn't have to.
I appreciate knowing that my husband is going to be home when he says it is, or that he'll let me know if he's running late.
I like the fact that I can count on him, and that he isn't going to drop plans on me at the last minute.