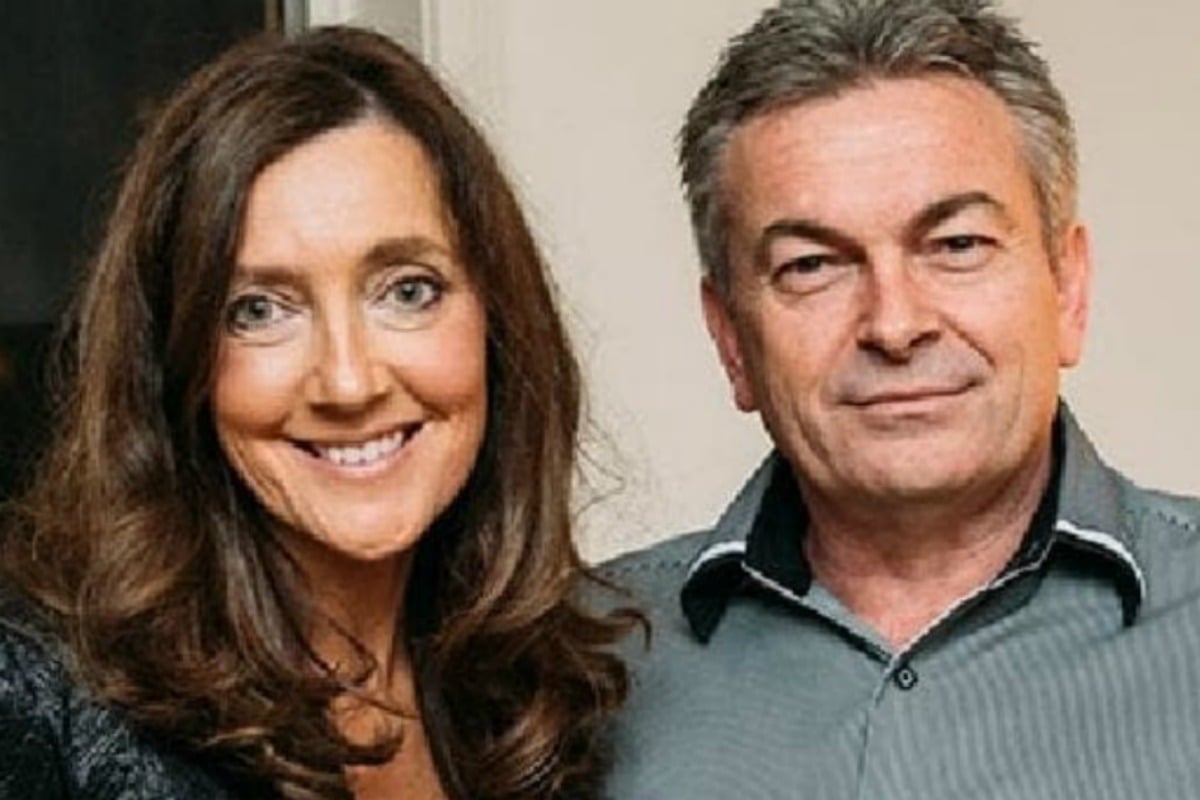 -With AAP.
1. Changing details and new SIM cards: How Borce Ristevski tried to avoid detection for killing his wife.
On April 18 2019, Borce Ristevski was sentenced to nine years in prison for the death of Karen Ristevski.
Borce Ristevski constructed a large web of lies to try and avoid investigators finding out that he killed his wife Karen, according to newly released court documents.
A ruling made by Justice Christopher Beale last week and published on Monday led to prosecutors withdrawing the charge of murder, and Ristevski admitting instead to the lesser charge of manslaughter of his 47-year-old wife Karen.
Ristevski may have killed his wife, shoved her body in the back of her Mercedes-Benz and dumped her between two logs in a forest, but that didn't prove he meant to murder her, the Supreme Court of Victoria found.
Mamamia's daily news podcast gets you up to speed with what you need to know today…
The court documents revealed how far 55-year-old Ristevski went to avoid detection for the crime.
During conversations with his daughter Sarah, Ristevski allegedly was critical of the police investigation and said "they don't give a f***" in a taped phone call.
The documents also show Ristevski seemingly knew his mobile phone was tapped and was trying to get Sarah's boyfriend to obtain new SIM cards. He changed his phone number twice.
He also told different people different stories.
Ristevski initially told police his wife went upstairs to cool off after an argument about finances, but later changed his story to say she immediately left the house out the front door. At another point he said she had left through the garage.
He told a friend he went to Lalor the morning Karen disappeared but did not tell this to police. He instructed his friend: "Make sure you don't repeat anything."
According to the documents published with Justice Beale's ruling, Ristevski was informed by A Current Affair that a body had been found in bushland, but Ristevski immediately answered: "Well, it's got nothing to do with me."
The Crown alleged that after killing his wife at their Avondale Heights home, following a series of arguments about their finances, Ristevski drove his wife's body towards Macedon Regional Park.
Police said on the way, Ristevski turned off both his and his wife's mobile phones, then dumped his bride's body, covering it in branches.
Mrs Ristevski's body was not found for almost eight months.
It was claimed Ristevski lied to his family, friends and the police about what happened.