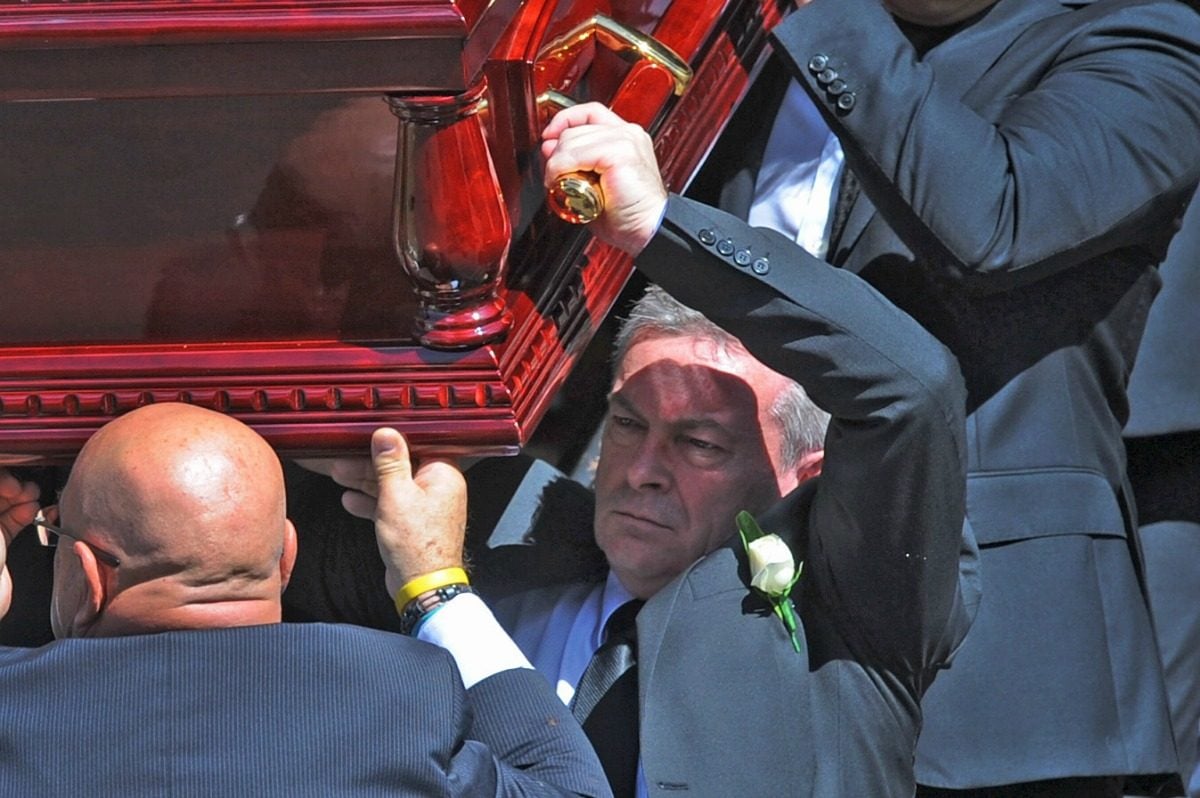 On April 18 2019, Borce Ristevski was sentenced to nine years in prison for the death of Karen Ristevski.
Borce Ristevski, a man who since 2016 has claimed innocence, unexpectedly pleaded guilty yesterday to the manslaughter of his wife Karen.
The 54-year-old was about to stand trial in the Victorian Supreme Court accused of murdering Karen, 47, at their Avondale Heights home, when he decided to enter a guilty plea.
It's been the gut feeling of so many, particularly his brother-in-law and daughter who have questioned his innocence, as the evidence against him mounted.
Violence against women: the hidden numbers. Post continues after video.
Karen was a dress shop owner, she had a luxury million dollar home, a thriving career, family and a social life. But she went missing without a trace on June, 29 2016. Her husband reported her disappearance the next day.
He admitted they'd had an argument about financial issues, and she'd left the house on foot, leaving her car behind, to "clear her head." In one story to police he said they'd fought in an upstairs room, but in another story, he claimed they were downstairs and she left through a different door.
Both Ristevski and his daughter Sarah made a tearful plea to the media for help in finding her.
As the family's backstory started to unravel it was revealed that they'd been $600,000 in debt for the past decade. A shopping centre had also lodged a caveat over their family house, believed to be due to unpaid rent.
The couple's relationship was also rocky, a couple of months before she vanished, Karen confided in a friend that they did not sleep together and that she preferred he sleep on the couch.