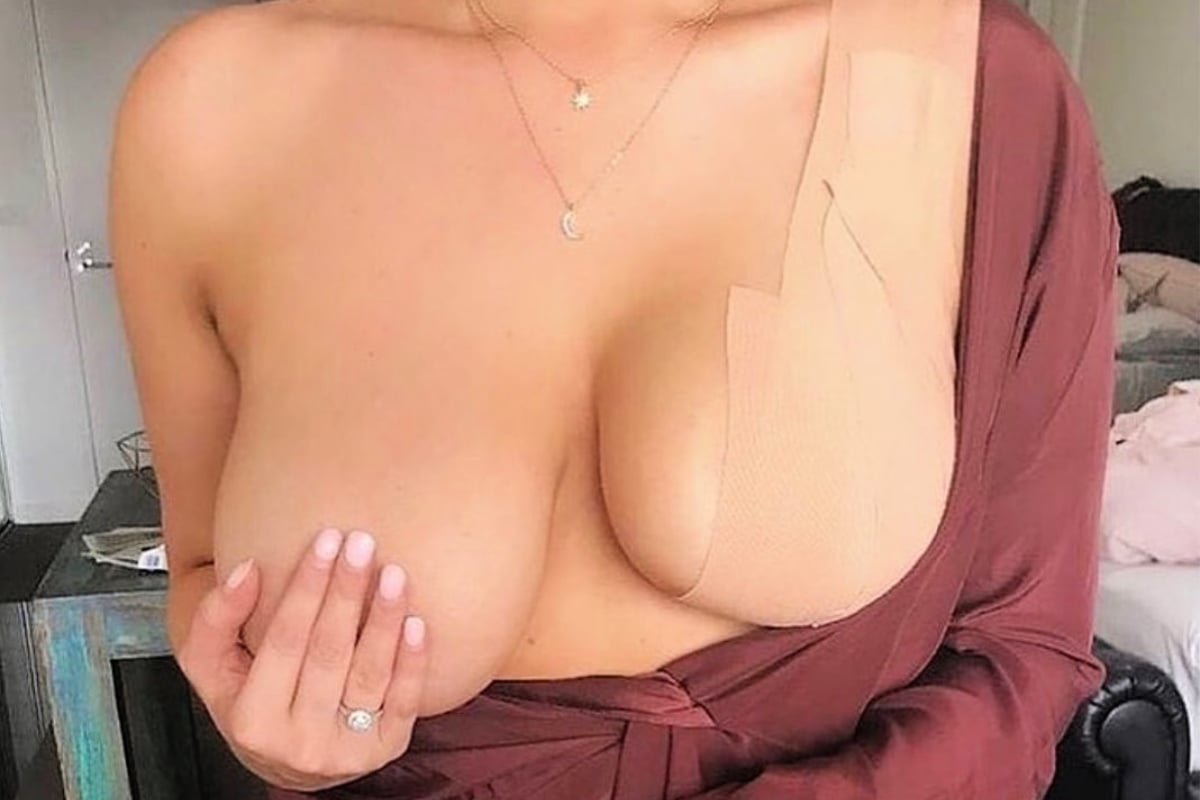 Some people call breasts 'fun bags'. Those people have clearly never tried to stuff said fun bags into a lovely low cut top.
Figuring out how to get my breasts to sit up like it's the first day of school has been a lifelong mission of mine. While there's nothing wrong with saggy breasts (there's even a whole movement dedicated to them called #SaggyBoobsMatter), there's also nothing wrong with wanting them to look:
Pert and round in a plunging neckline.
High and secure in a backless dress, without the daggy bra band poking out the back.
Contained in a strapless number, without hiking up a hopeless strapless bra every 30 seconds.
All of the above.
That's where Booby Tape comes in.
Side note – here's some fun (and not so fun) facts about big boobs. Post continues after video.
What is Booby Tape?
Booby Tape is 'the original breast lift' tape designed to lift your breasts and give you cleavage when wearing a bra isn't an option, like with strapless clothes, low necklines and backless dresses.
It looks a lot like sports strapping tape, and comes in black and tan colours. For $21.95, you get a five-metre roll.
FIVE METRES?! I'd never need five metres, I hear you exclaim.
Oh but my friend, you will.
What makes it different to any other breast tape, or regular tape, is its strength and the material. Booby Tape is hypoallergenic – it's made from a mix of cotton and nylon and the adhesive is acrylic, there's no latex, zinc oxide or other irritants found in similar tapes.
Booby Tape also claims to be able to lift and hold even the heaviest breasts. Judging by some of the pictures from customers on their Instagram account – some of whom have DD to H cup breasts – it could be true.
 

View this post on Instagram