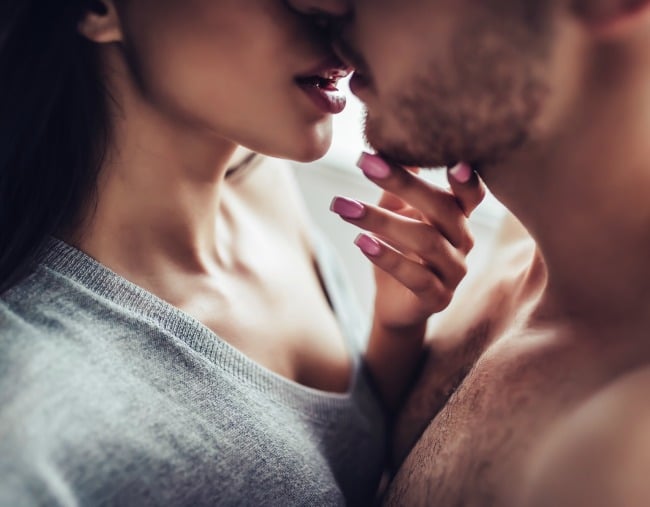 Last night I played out the fantasy of a complete stranger and I still can't believe it.
I met him on a fetish website, because I'm curious about BDSM, but pretty inexperienced.
We started chatting and it was different to a normal dating site. There was no 'I make a mean carbonara' or 'my dog is my best friend'.
It went straight to sex; turn ons, sexual preferences, likes and dislikes, hard limits and sexual health.
It was quite refreshing.
And we chatted for a couple of weeks before he told me a fantasy of his.
It was that a woman would come to his house blindfolded, be led into his home, and they would play, talk and have sex and then she would leave, and only take the blindfold off when his front door was closed.
I thought it sounded really hot and I said I was in.
I'm aware that could potentially be a really stupid idea. But I knew someone who knew him and they were pretty sure he wasn't an axe murderer so I decided to just say yes.
I had seen his picture before and I liked his face. But really, it didn't matter hugely as I would never see him. As long as he was clean. And he seemed like he showered.
It was Friday and I was trying not to drink too much wine, which was tempting because I was ready two hours early and nervous as hell.
He told me what to wear – an elegant dress, stockings and suspender belt, matching bra and g-string, stilettos, hair up. I had my eyelash extensions done which I realised soon after would be pointless.
I finally got his address and an arrival time and I was on my way. I asked my Uber driver to blast my music so I could distract myself from biting off all my nail polish.
I turned up at a nice, non-descript apartment building and let him know I was there. I received further instructions.
I was to stand facing away from the door of his apartment. I stood there, heart thumping for a good two minutes before he opened the door.
He said nothing, just gently tied a blindfold over my eyes.
"Hello there," he finally said.
I blurted out something incoherent.
"Let me guide you inside," he said, in a low, sexy voice.
My heels clip clopped on the wooden floorboards and the apartment felt cool and uncluttered. He smelt nice; showered and aftershaved. All my senses were heightened because I could not see a bloody thing.
He sat me on a chair and I almost fell off, I steadied myself and he examined me. He was pleased. He kissed my neck and touched me lightly. He had a riding crop and it slapped the insides of my thigh and I squealed. I tried to kiss his mouth but he was in tease mode.
"Not yet."
I was dying.