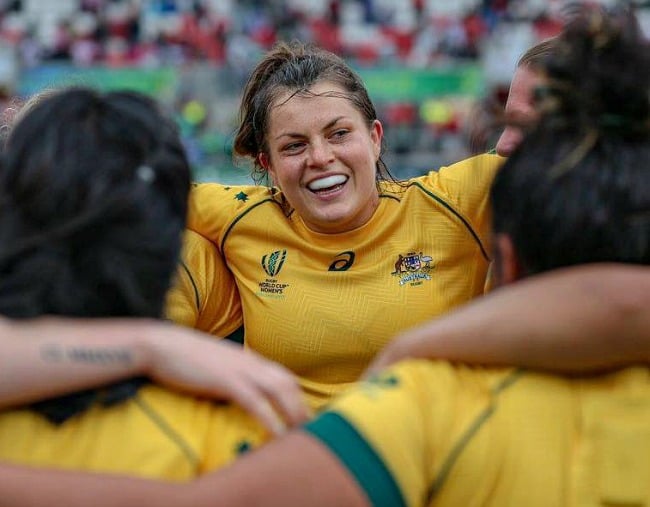 Can you remember the first time you heard the Australian anthem? As in, the first time you heard it sung for a real, patriotic reason – not just at a school assembly?
I can't actually remember my first time, but I'd bet good money that it involved my family and I watching a bunch of men in gold jerseys, belting out "Advance Australia Fair" before they took on the world's best rugby teams.
I grew up watching rugby and the Wallabies, and it shaped my childhood in so many ways. Even my first crush was rugby related (Matt Burke, circa 1999 – I was seven years old, and thought he was the best player ever).
But I was always on the sidelines – cheering on Dad, cheering on my brother, cheering on my guy friends, cheering on the Wallabies.
Nowadays though, I'm cheering on my own teammates from the field.