The Australian women's rugby team, the Wallaroos, head to Ireland in August to compete in the Women's Rugby World Cup, which only comes around once every four years. Team member, Grace Hamilton, who also works and studies full time, writes for Mamamia about her journey and why rugby mates are mates for life.
***
If someone had told me when I was little that I would grow up to represent Australia playing full contact rugby, I would never have believed them in my wildest dreams. I would have informed this misinformed person that a) I don't play rugby and b) no girls play rugby (duh!).
That said, in one month I'll put my life on hold to jump on a plane to Ireland to play in the Women's Rugby World Cup.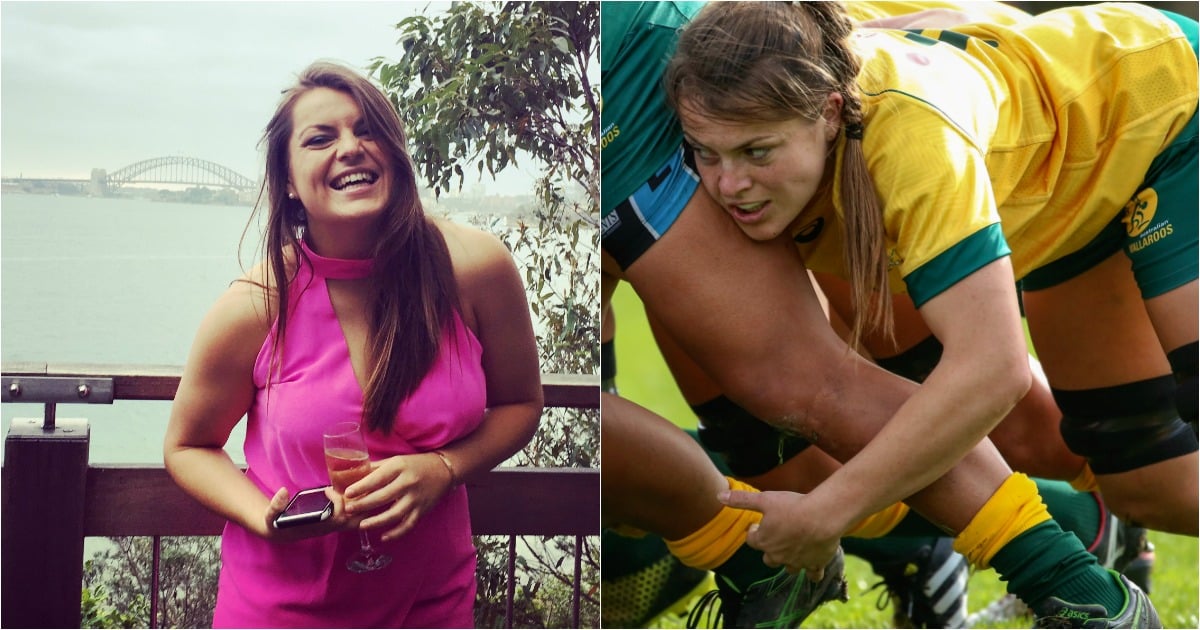 Despite growing up in the country with a rugby-obsessed dad and always being a really sporty kid, it never crossed my mind that one day I would start playing rugby. I thought it was a sport for boys. Even if I did know girls could play, I definitely wouldn't have thought it would be the sport for me.
I'm the girl who spends too much money on clothes and makeup (or drives my friends crazy by borrowing theirs). I'm the one who grew up playing netball, doing ballet and practicing my Beyonce dance moves – surely I'd never play rugby?
My girls-don't-play-rugby attitude changed when I did a university exchange in the USA. With no netball or touch team to join, I started training with the university rugby team (without tackling) to make friends and stay fit. But, being competitive to a fault, after about three sessions I decided I wasn't going to train to not play. And so commenced the biggest training session of all: learning how to tackle.