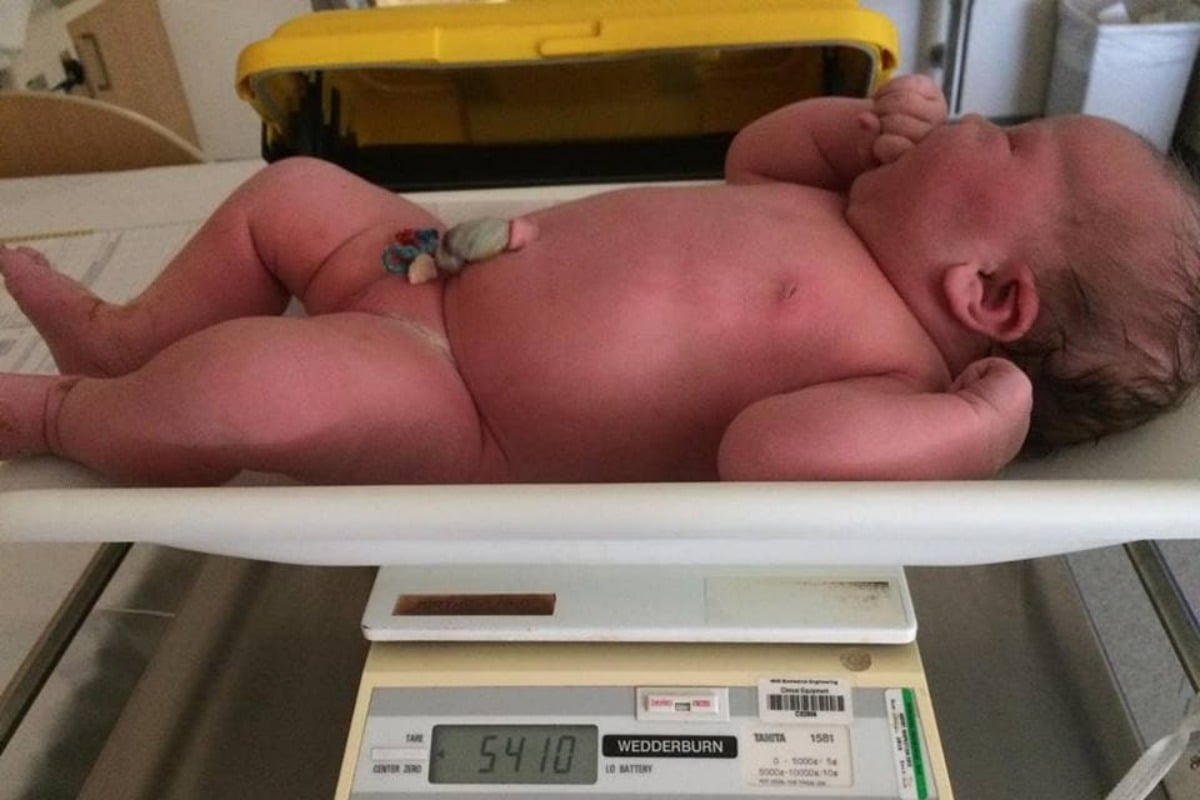 When Jessica Low, 30, tells people she birthed a 5.42kg baby naturally, she often gets asked if she is a wonder woman. To this she replies, "I'm no superhero at all, I was given the best possible support to know and trust that I've got this."
The Sydney mum has actually birthed three large babies – all naturally.
"Penny was born two days before her estimated due date and was 4.45kg. Josie was born on her due date and was 5.41kg and John was born ten days after my due date and was 5.42kg," she said.
"When I've told people how big my babies were, I can see the look in their eyes of 'oh my goodness are you normal down there anymore?' and yet with my biggest babies I had no stitches at all."
Jessica believes being supported through birth and having the right information on how to birth large babies is the key and wants other women to know they shouldn't fear birthing a big baby.
She said when Josie was born, her midwife said she was the biggest natural birth she had seen and was very impressed with her effort.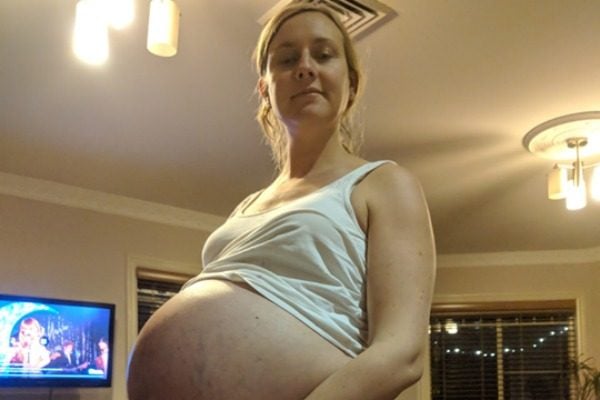 "When she measured Josie, her jaw dropped and she took her off the scales, reset them and measured her again. She came out the size of a three-month-old straight into infant nappies and 00 size clothing. The nurses kept popping in to see the big baby," she said.
"My sister was going in to birth a few weeks later and the midwives were still talking about the 5.4kg baby and my sister said, 'yes that was my sister'."
Jessica said although 20-week scans showed she was measuring about two weeks ahead with her babies, she wasn't too concerned because all her family had been big babies and had birthed big babies.