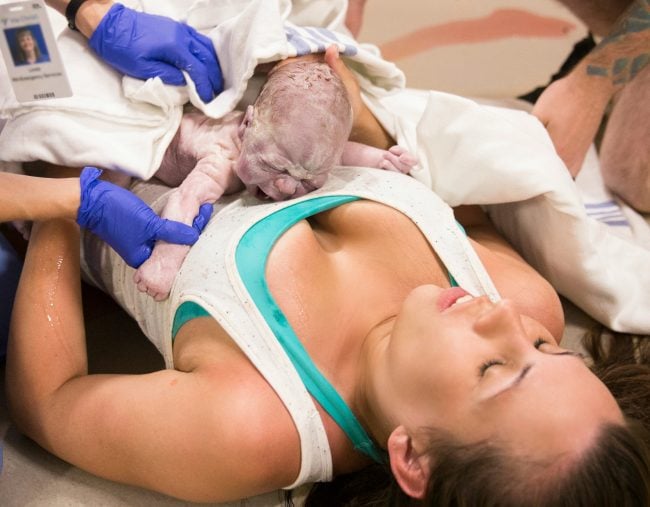 Travis Hogan made one promise to his wife Jes as she went into labour with their sixth child – that they would make it to hospital in time to give birth.
The Kansas father came through on his vow, but only just. Travis helped his wife deliver their son Maxwell on the floor of the hospital's emergency room on 24 July 2017.
The incredible moment baby Max came into the world was captured by the couple's birth photographer, Tammy Karin, who later shared their story on her website, Little Leapling Photography. 
In her own words, Jes Hogan described the lead-up and birth of her son. The mum said that in her final weeks she experienced Braxton Hicks (false contractions).
As this was not the couple's first time welcoming a child (already with five little girls at home), they weren't too worried when Jes finally did go into labour and made their way to hospital.