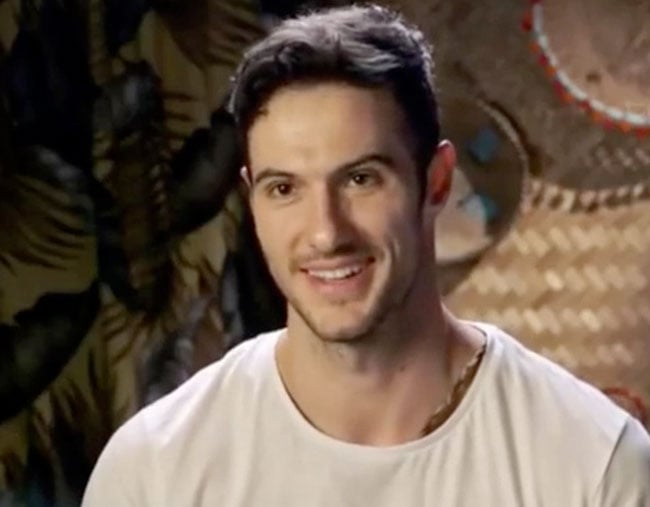 There's only one word Australian viewers need to describe Bachelor In Paradise 'intruder' Daniel Maguire, and that is 'creepy'.
During his Aussie TV debut, Daniel decided to take 30-year-old Nina Rolleston on a date to a hot tub and failed to talk about anything other than her breasts.
Watch: Daniel and Nina's 'creepy' hot tub date on Bachelor In Paradise.
"Is it me that's making you hot?" Daniel asked Nina because she was sweating… even though it was obvious she was BOILING ALIVE while sitting in a HOT TUB in a TROPICAL LOCATION.
"I'm a bad boy… I'm naughty," he continued, with absolutely zero context.
Nina, who did admit she felt some chemistry with the 31-year-old Canadian, repeatedly told Daniel to "stop it" and at one point even said "you're so terrible".