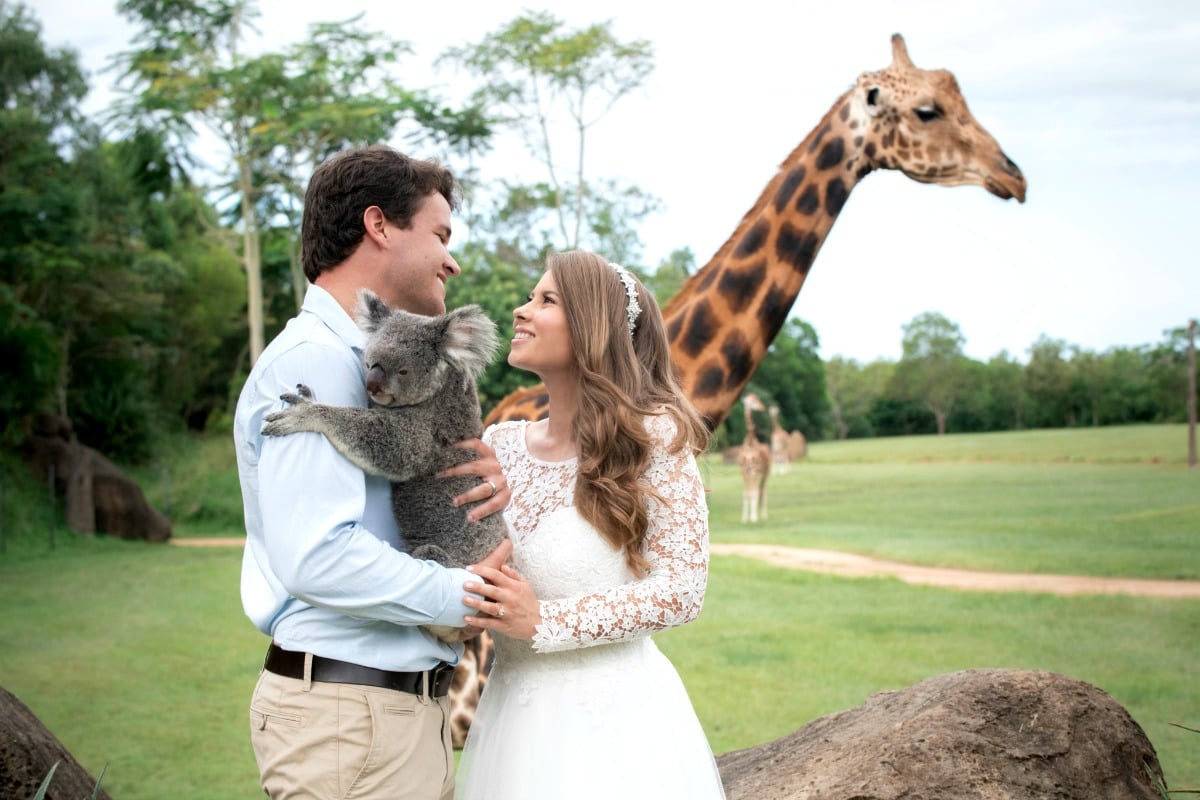 Just before the new COVID-19 restrictions around weddings came into force in Australia in March, Bindi Irwin and Chandler Powell called off the lavish wedding event they'd planned for April and instead held a spur of the moment ceremony at Australia Zoo.
Prior to the pandemic reshuffle of their special day, it had been announced that their wedding would be captured on camera for a special TV event, but after the change of plans, fans were left wondering whether or not the TV show would go on as planned.
Luckily for all the die-hard romantics out there, Crikey! It's the Irwins: Bindi's Wedding will be available to watch in Australia from Saturday, July 18, at 6:30pm on Animal Planet, via Foxtel.
Crikey! It's the Irwins: Bindi's Wedding promises an exclusive, behind the scenes look at the preparations leading up to Bindi and Chandler's wedding day and all the challenges they faced along the way.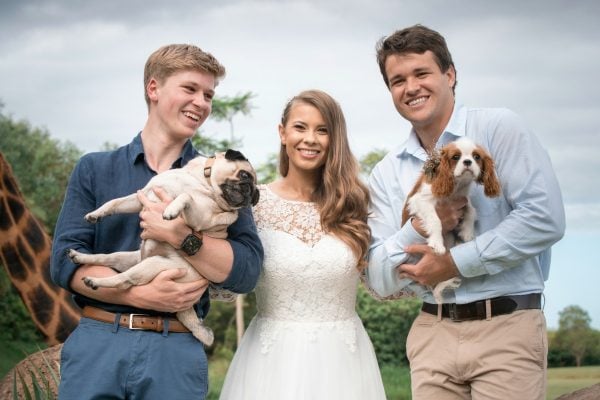 The footage will also feature special moments of the couple and their family including Robert Irwin walking his sister down the aisle, Bindi lighting a candle to honour her father during the ceremony, and plenty of appearances by residents of Australia Zoo such as koalas, macaws, giraffes and snakes.
"Just weeks before their wedding day, planned for April 4, the COVID-19 pandemic forced the couple to make difficult decisions and drastic changes to the wedding of their dreams," Animal Planet said via a statement. "Opting instead for a beautiful private ceremony with only family in attendance."