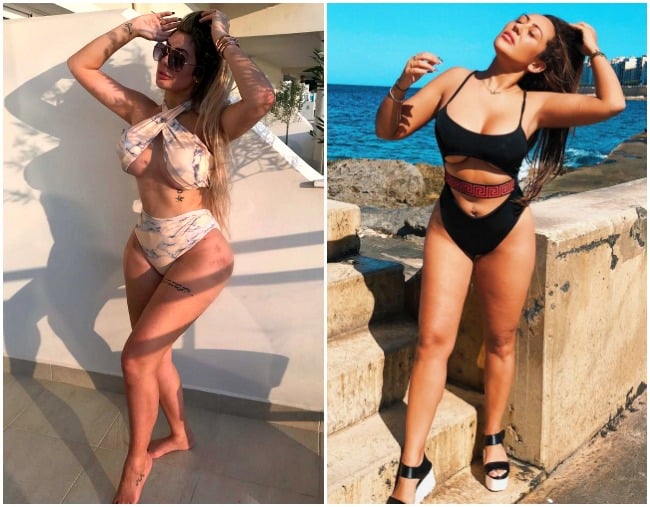 It's been a (sad) few weeks since Love Island was on our TV screens, but there's one aspect of the show I still can't stop thinking about.
(And no, it's not how much of a d*ck Grant Crapp is.)
I'm talking about the swimwear.
When all the boys are chasin' #LoveIslandAU pic.twitter.com/F65xCFa3mw

— Love Island AU (@LoveIslandAU) June 20, 2018
I sincerely hope that before Aussie summer returns, we can remind ourselves what proper-fitting swimwear looks like. Because on national TV, it was entirely forgotten.
To be fair, it's not just the Islanders. It's the Instagram models. People on lavish European holidays. Designers. Retailers. All showcasing precariously cut-out one-pieces and bikinis that feature side boob, underboob, overboob and every-other-boob angle. It has me greatly concerned.