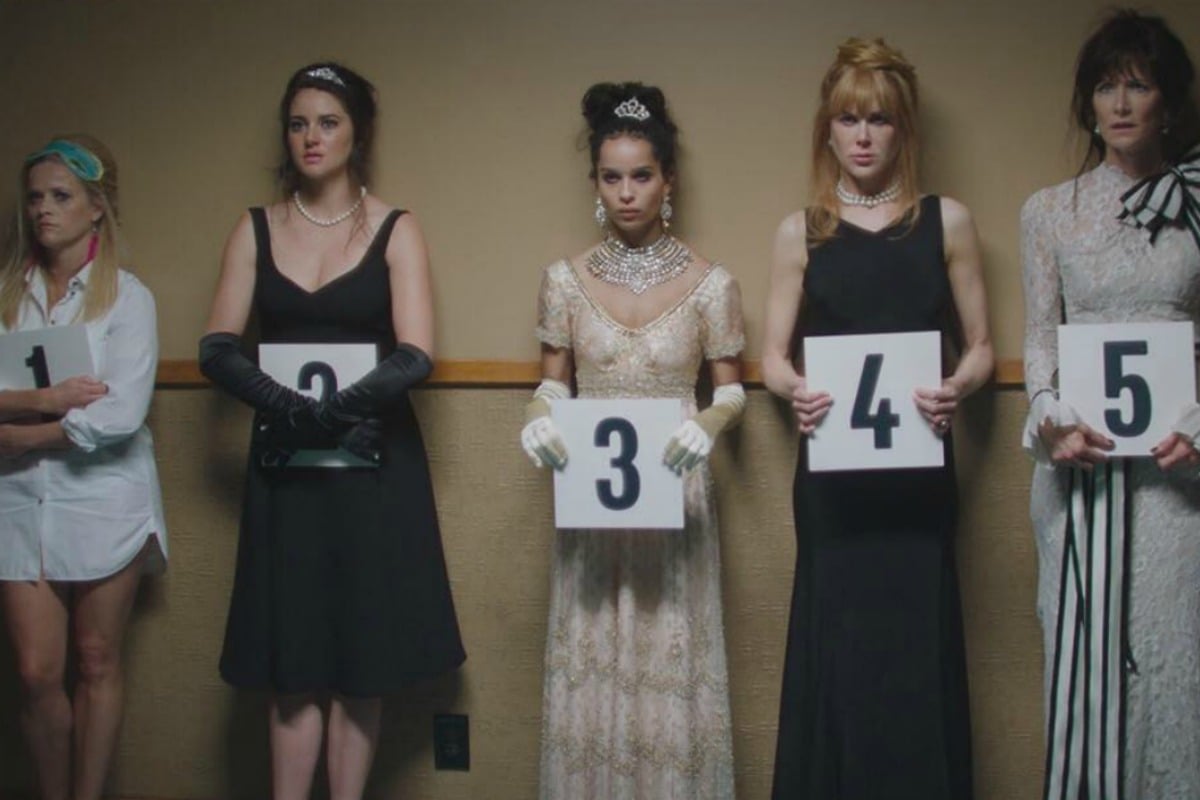 Warning: Spoilers for season one of Big Little Lies ahead. 
With all the thrilling television ahead of us, it looks like 2019 will not see a change in our couch potato ways. But do we care? No.
So let's get excited about our soft clothes and square eyes, shall we?
Today, HBO bestowed a glorious gift upon us: a sneak peek of its 2019 line-up, including a very cheeky snippet of the much-anticipated second season of Big Little Lies.
And guess who makes their debut to the show in the teeny-tiny teaser clip?
Yes – Meryl bloody Streep.
And she's asking questions and doing things.
The video shows the women of Monterey – Madeline (Reese Witherspoon), Celeste (Nicole Kidman), Jane (Shailene Woodley), Bonnie (Zoe Kravitz), and Renata (Laura Dern) – in a police lineup wearing their dishevelled costumes from the season one finale party that ended in Perry's death (played by Alexander Skarsgard).