Social media exploded yesterday when Adele appeared to pull a total Cady-Heron-in-Mean-Girls and try to break her Album of the Year Grammy in half to give to Beyonce.
"I can't possibly accept this award. And I'm very humble and I'm very grateful and gracious and stuff, but my life is Beyoncé, and this album to me, the Lemonade album, Beyoncé – so monumental, and so well thought-out, and so beautiful and soul-bearing and we all got to see another side to you that we don't always see," the singer said as she was handed the award.
"And all us artists here adore you. You are our light. And the way you make me and my friends feel, the way you make my black friends feel is empowering, you make them stand up for themselves."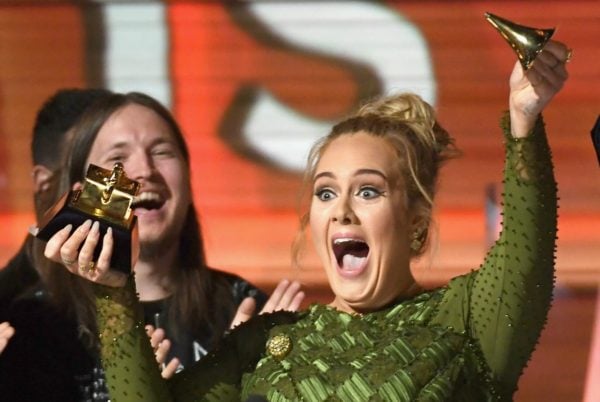 It was an act I felt confused about.
My first reaction was to let out an ugly "Naww" at her pure humility. I then stopped to think about it - would a man ever receive an award by announcing someone else should have got it? Unlikely.
It was this view that dominated my conversations about the event with friends. If Adele, a highly talented and accomplished musician and owner of 11 Grammy's and an Academy Award, feels she wasn't deserving enough, what chance do the rest of us have? (Post continues after gallery.)