The 59th Grammys ceremony was filled with memorable moments.
Lady Gaga took to the stage with Metallica. Bruno Mars performed an honorary version of Prince's 'Let's Go Crazy.' 21 Pilots accepted their Grammy with their pants off. Adele swore like a trooper on live television.
But perhaps most significantly, Beyonce performed for the first time since announcing she was pregnant with twins.
As to be expected, it was absolutely everything and so much more. Here is every fleeting thought that ran through my head while watching the holy deity that is Queen Bey perform.
1. Enough James Corden already, when's it gonna be Bey Day?
2. OHHHHHH TINA IS ON STAGE. I REPEAT, TINA KNOWLES IS ON THE GRAMMYS STAGE.
3. Yeah, yeah, daughters are precious spirit animals, blah, blah, blah, sure Tina. BUT ARE YOU TALKING ABOUT BEYONCE OR SOLANGE?
4. I love Solange, but Tina had better be talking about Beyonce here.
5. Seriously, I need to eat some lunch soon and if I have to watch Solange and then wait around for Beyonce I'm definitely going to keel over, and deciding if I love Beyonce more than food is potentially the most confronting ultimatum I've ever had to face.
6. OMG, IT'S BEYONCE.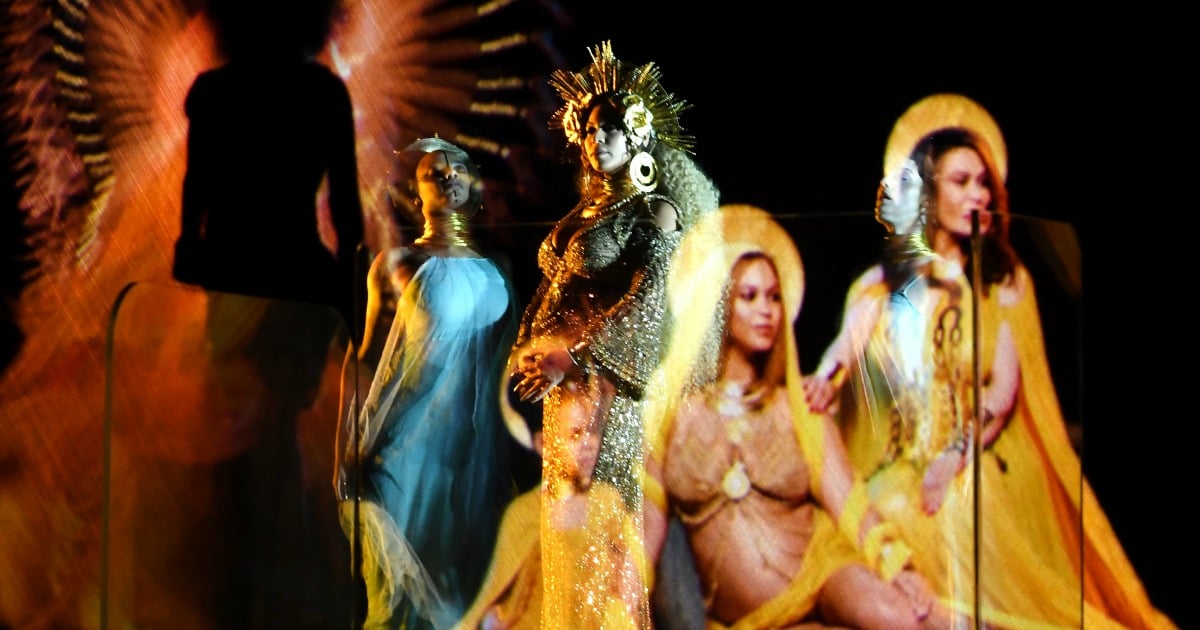 7. Tina just said she had "a mother's pride" in introducing Beyonce. I wonder if my mum will ever this much pride in me.
8. Given that Beyonce is making Lemonade and I'm writing articles about Lemonade, probably not, hey.
9. Thank for you creating and introducing the beautiful soul that is Beyonce, Tina. I'll never hungry-hurry you along again. Promise.
10. OMG STOP, BEYONCE. But like, don't actually stop at all. Ever.
11. Woah, she is so pregnant! And not in a too many McNuggets way, but like a beautiful, divine, heavenly power woman-not-of-this-mortal-earth way.
12. I guess that's what she's going for in this performance?
13. Yep, she's definitely going for that.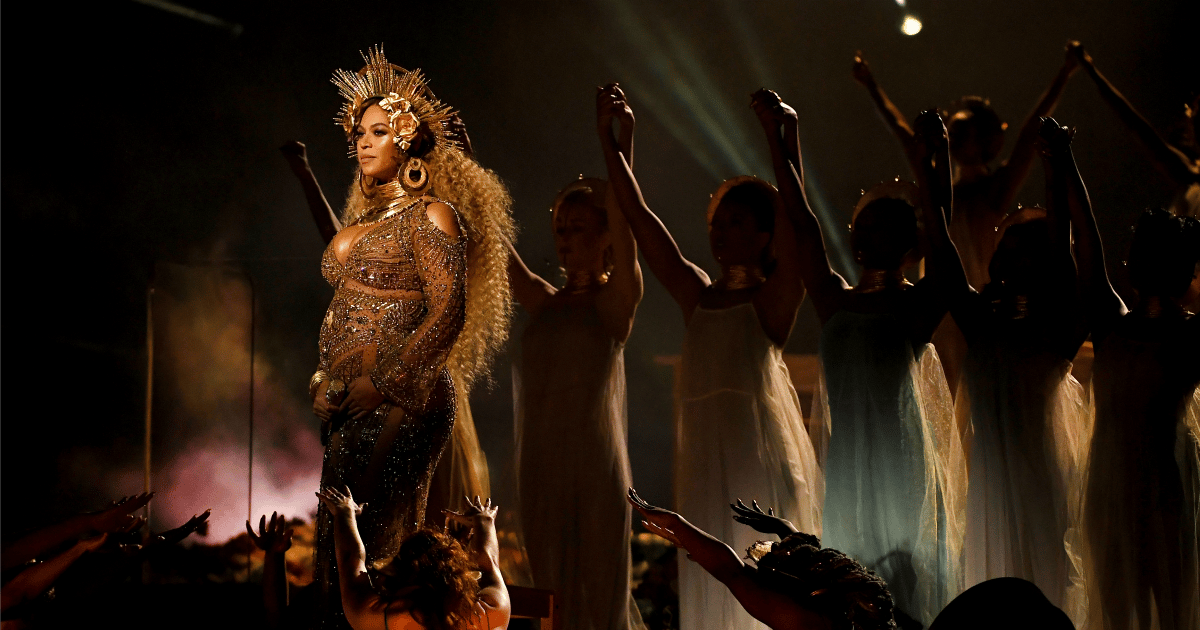 14. The visuals from her pregnancy shoot have really carried over to the video footage and it is amazing.
15. HUMAN BEY, WE HAVE A HUMAN BEY SIGHTING.
16. This has surely got to be the most high-brow performance the Grammys stage has ever seen.
17. It's like when Kanye does 'art' and goes on a rant about how high-brow and ~art inspired~ he is, Beyonce just swoops in with this and is like, "Ye, pls. Step aside."
18. Seriously, I want to read whatever parenting book Beyonce one day releases.
19. YEAHHHHH that's right, women cannot be contained. Tell 'em Bey.
20. Ooooohhhhh giant choir.
21. This audio of Blue laughing is beyond beautiful.
22. Kids' laughter could actually solve world peace, I reckon.
23. Oh, my heart. My heart cannot handle that beautiful laughter.
24. Okay, Bey, you're getting very Doctor Phil right now and it's making me very uncomfortable.
25. I just came here for some pop music and baby bump voyeurism.
26. I am not ready to think about love or life or my worth in the universe or my power.
27. It's too confronting for a Monday lunch time.
28. All of these posed "embrace the pregnancy" poses make me thing about pregnant women at home in their sweats trying to emulate the same kind of style and grace right now.
29. Girl, that hair, is just... it's 100.
30. It takes a particular kind of genius to work sitting down into their dance routine.
31. Seriously, there's just such a real comfort in knowing that Beyonce loves a chair and a rest the much as the rest of us.
32. WOAH, THAT CHAIR IS TIPPED THE FUCK BACK.
33. Like, I know it's Beyonce and they've definitely thought about this, but is that chair fully secured?
34. Cannot breathe.
35. Beyond stressed.
36. She's still down. WHY IS SHE STILL DOWN? Maybe her belly gravity has turned against her?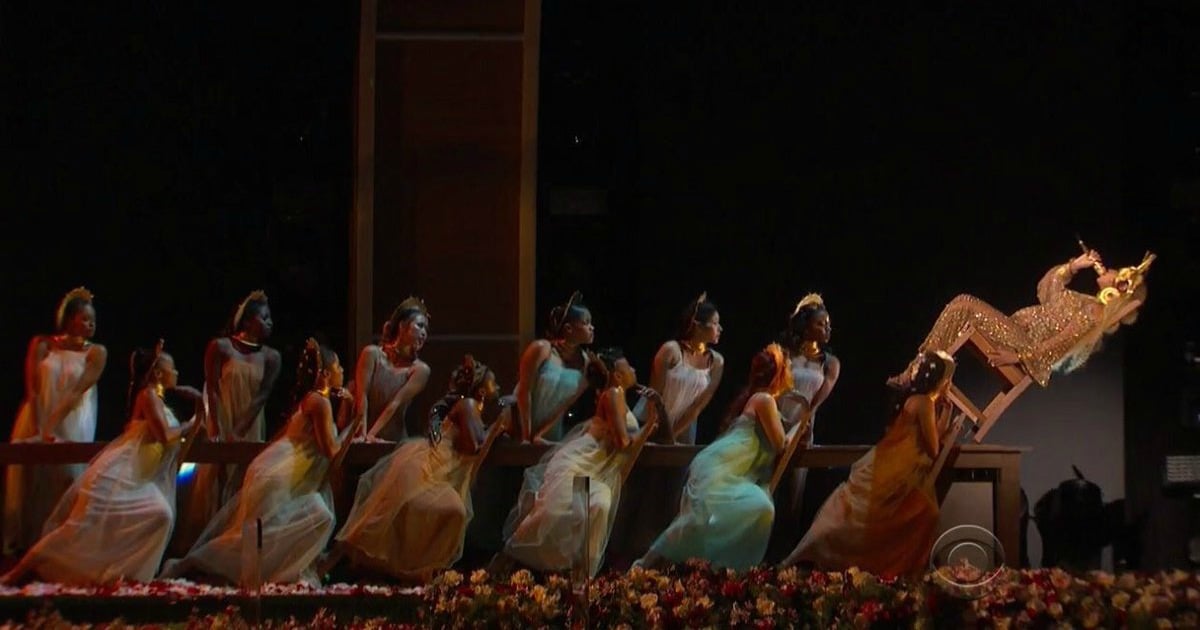 37. Okay, she's back. She's safe. Our queen and overlady is just fine.
38. A chair just OWNED the Grammys.
39. You just know there's going to be five million tweets about this from people freaking out that a pregnant woman dared moved her body.
40. Ooohh this long walk down the catwalk is good.
41. Imagine being that flawless... even for just one day.
42. Those babies must be loving themselves sick right now.
43. They are definitely experiencing the womb equivalent pose of laying on some hammocks, wearing sunnies and chilling the eff out with a cocktail in hand in right now.
44. Truly, the religious iconography in this performance is off tap.
45. I'm pretty sure she just bypassed the Catholic Church completely and canonised herself into sainthood. Which, look, I'm not complaining about.
46. It's an alter I would and pretty much already do worship at.
47. Take my money, take my prayers, Beyonce. Let them build shrines in your name.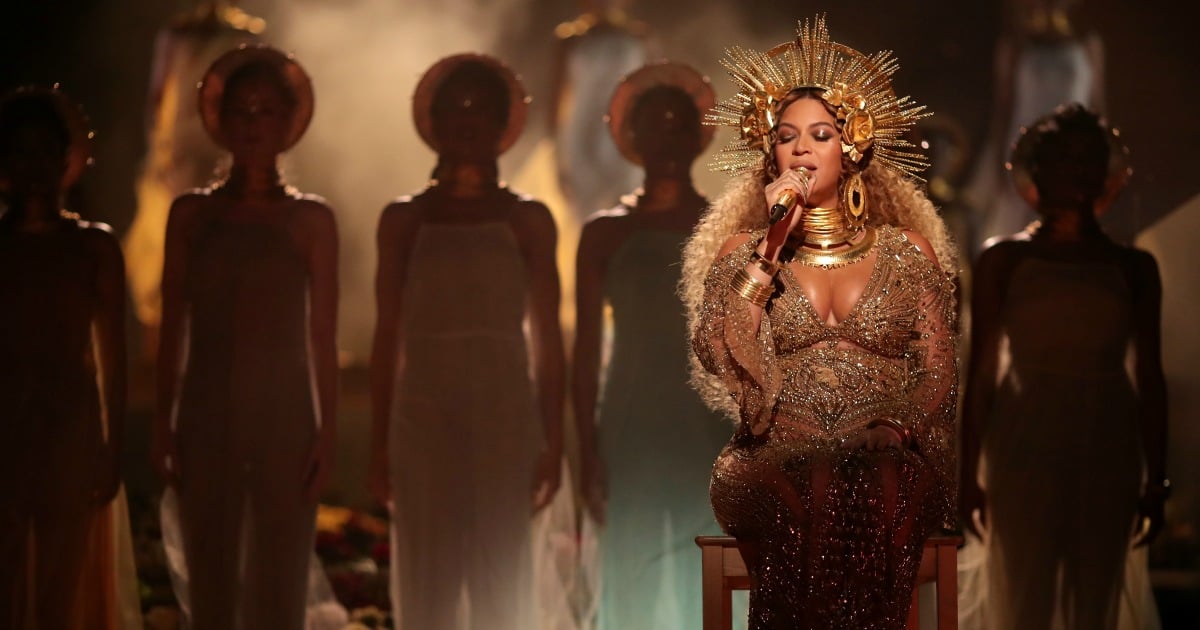 48. Ohhh confetti.
49. Okay, c'mon Beyonce. I get that you're you and everything, but how have you managed to make swaying and confetti look chic?
50. Who is choreographing this performance?
51. Maybe I want to be pregnant.
52. Imagine how good her lullabies to Blue are. Like, that girl will have no concept of the mediocre tunes the rest of us had to grow up listening to.
53. I wonder if Blue is listening right now?
54. Jesus, that voice.
Check out all the red carpet looks from the 2017 Grammys. Post continues... 
All The Best Looks From The 2016 Grammy Awards.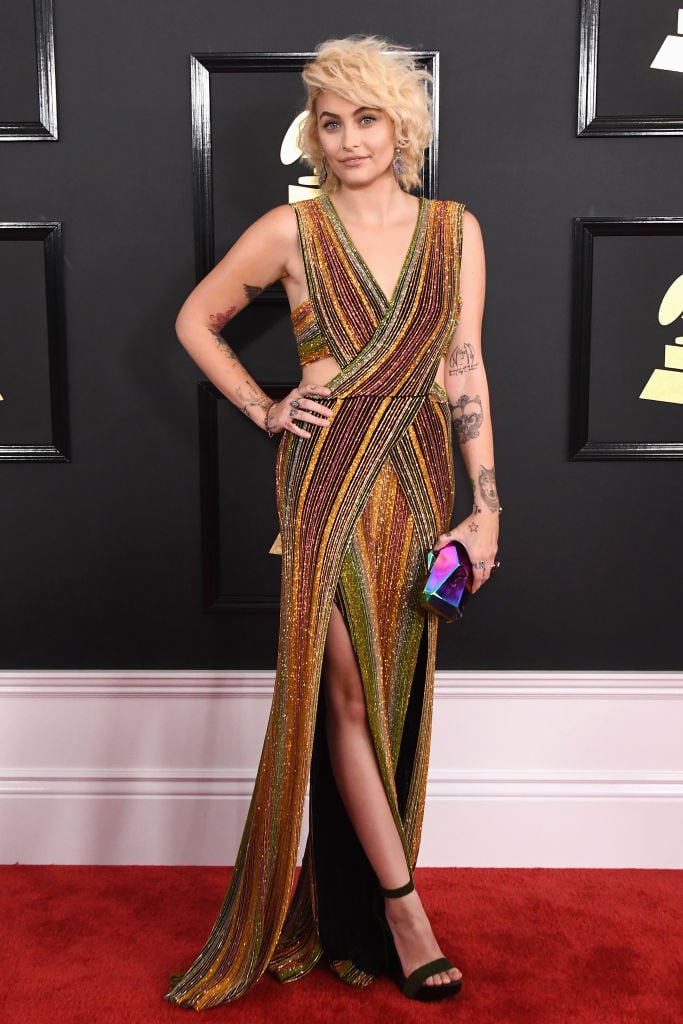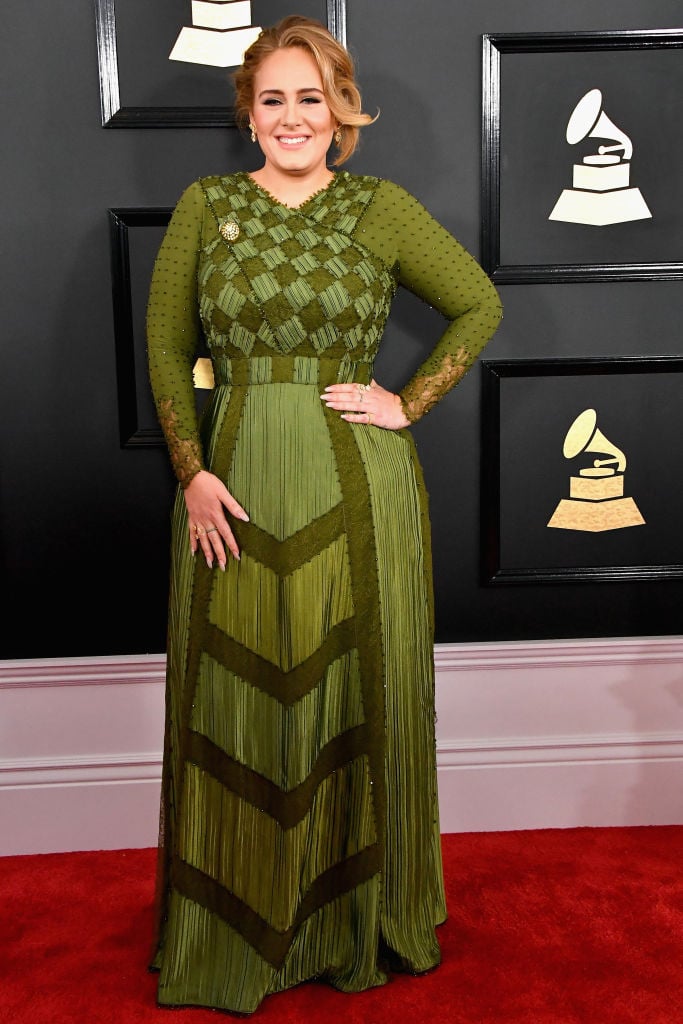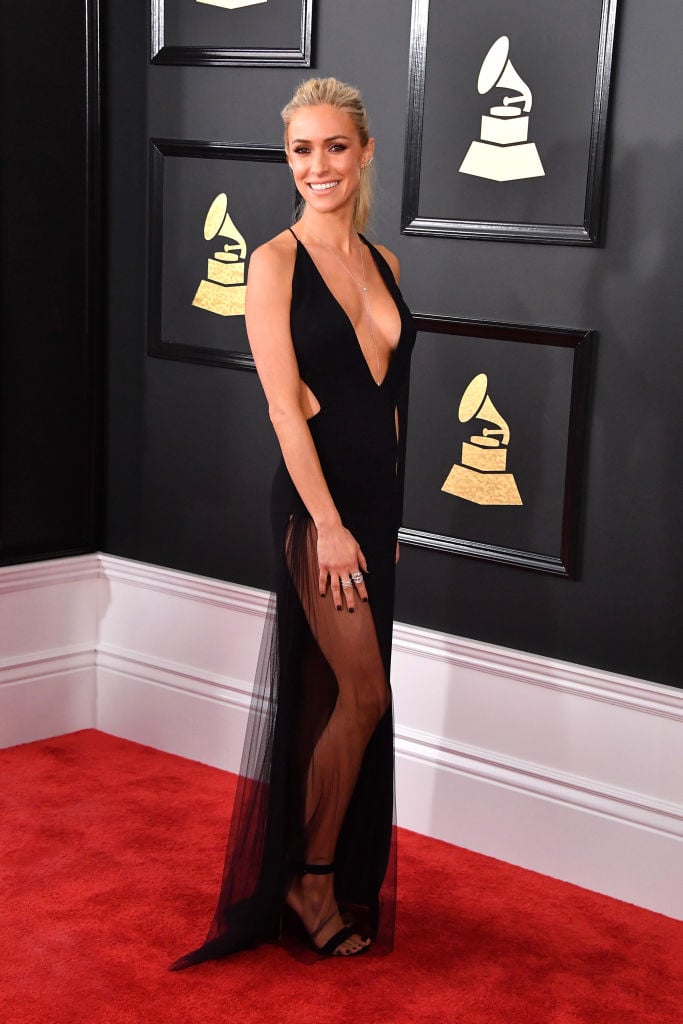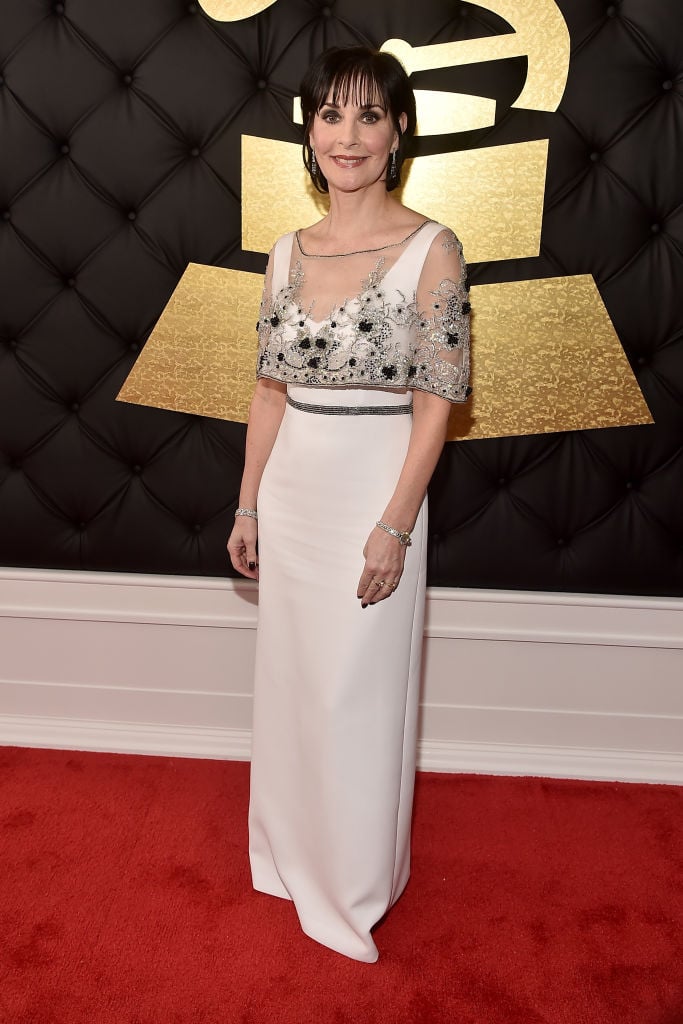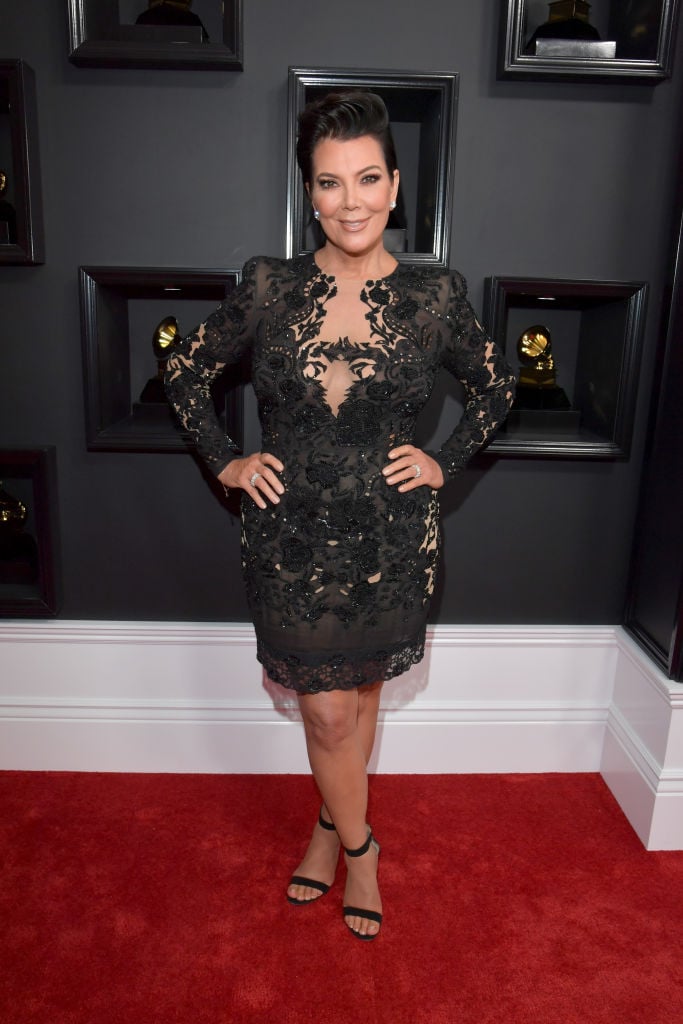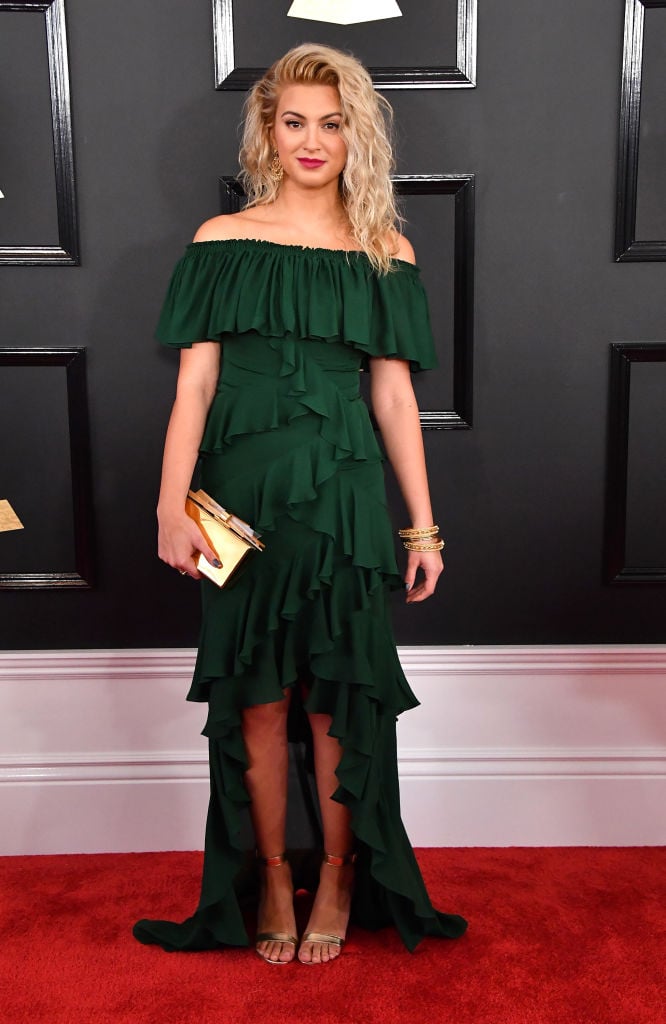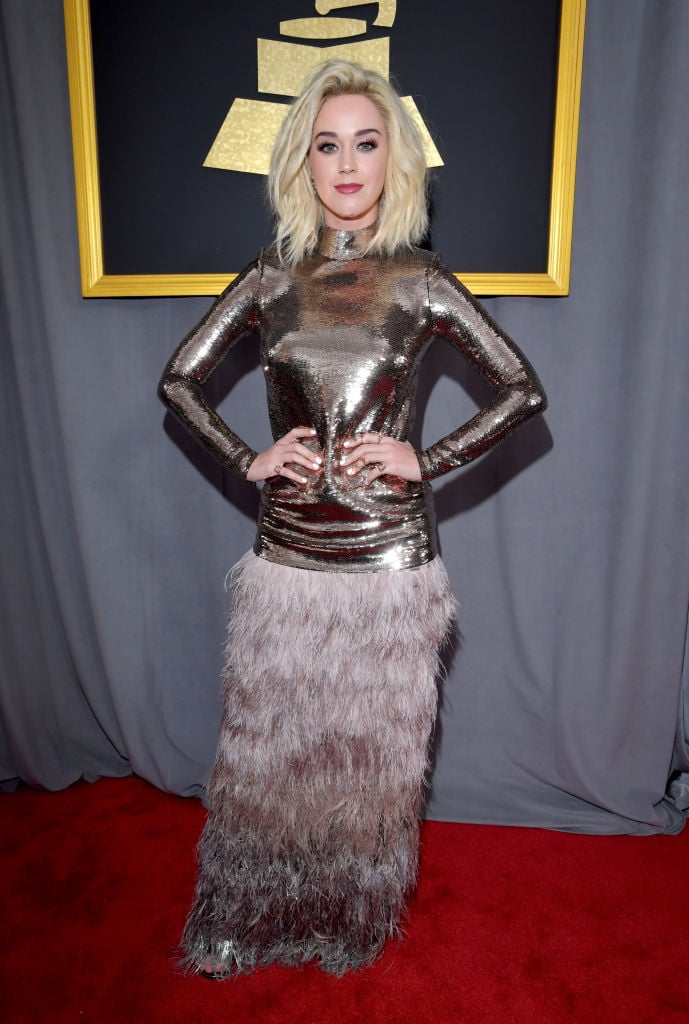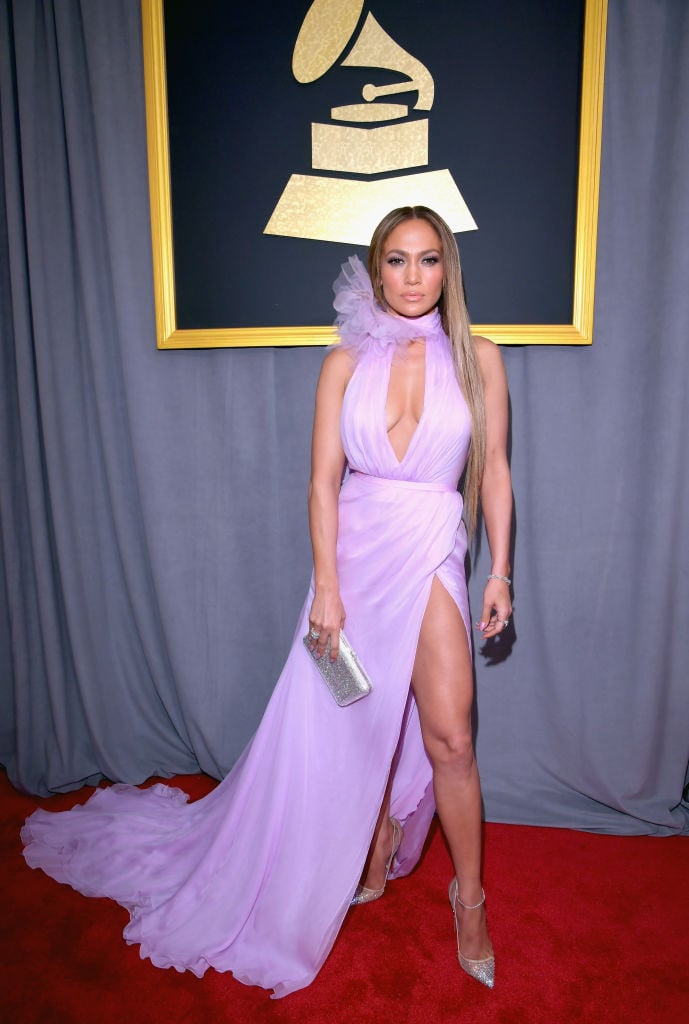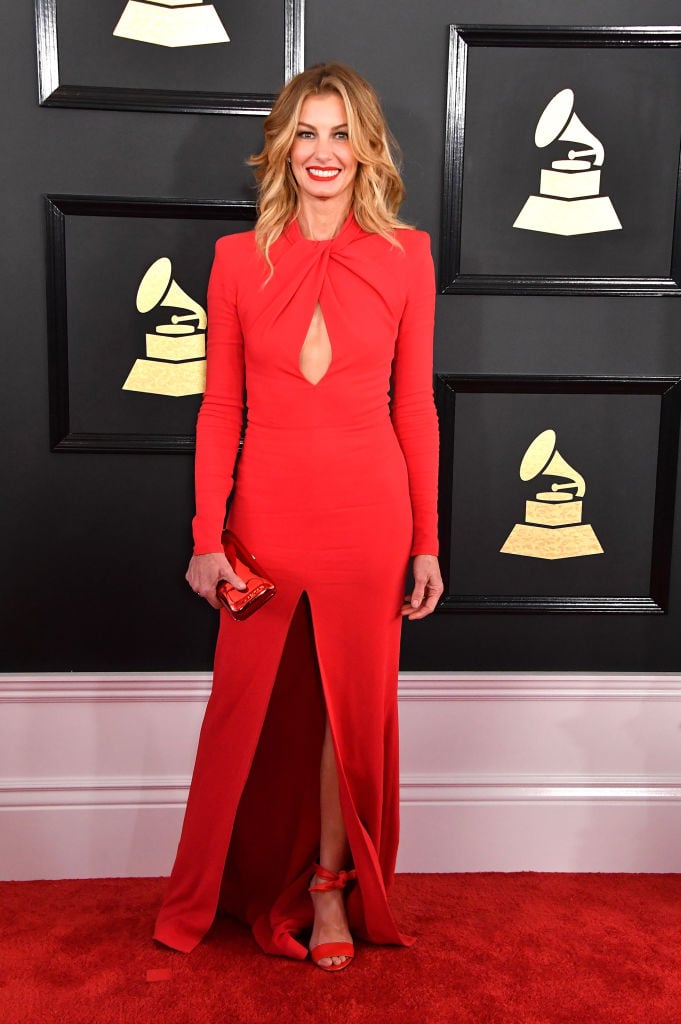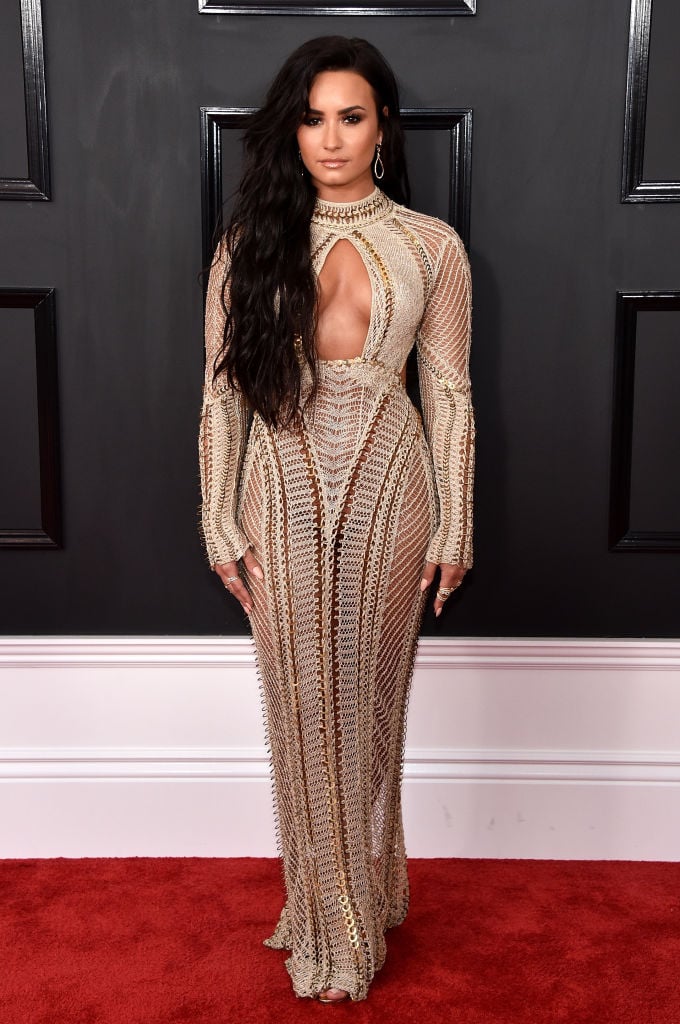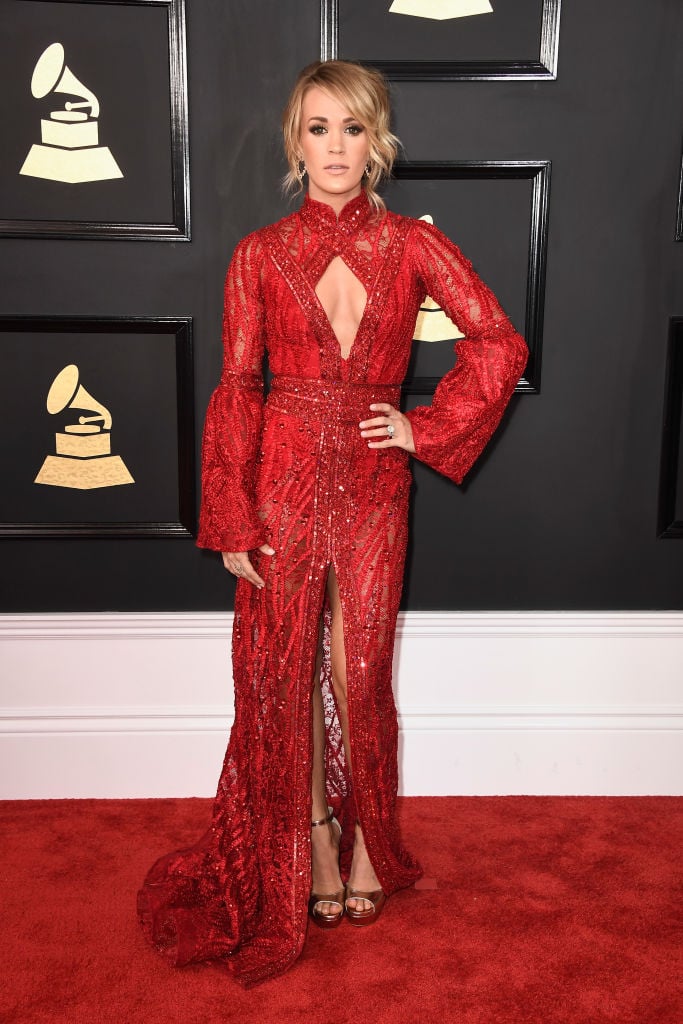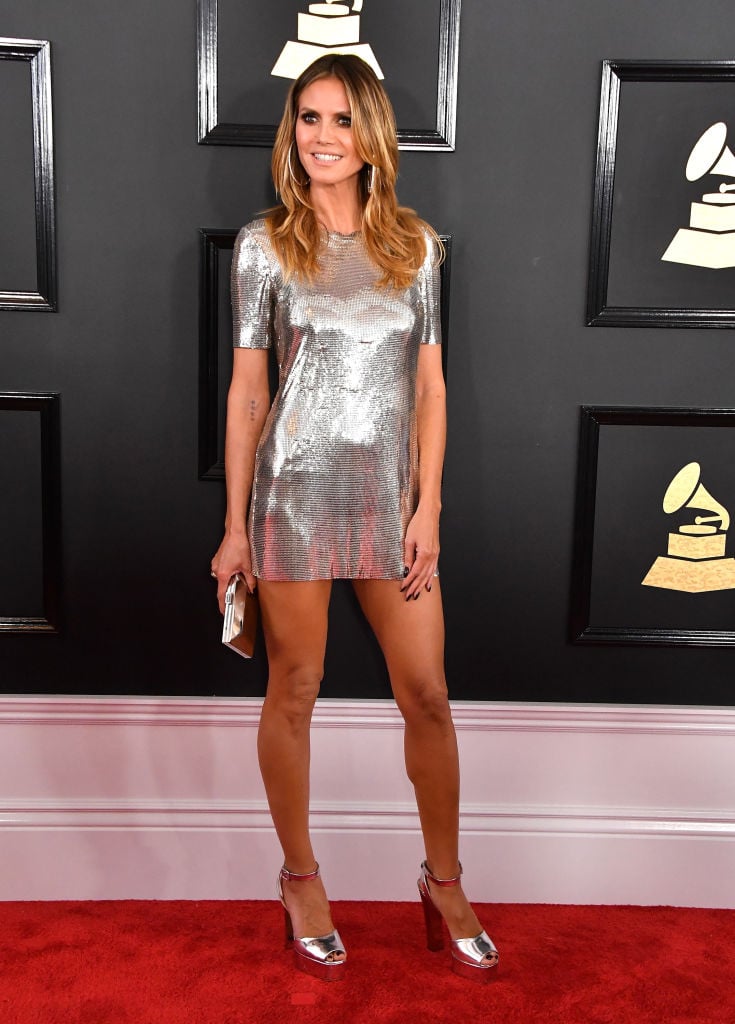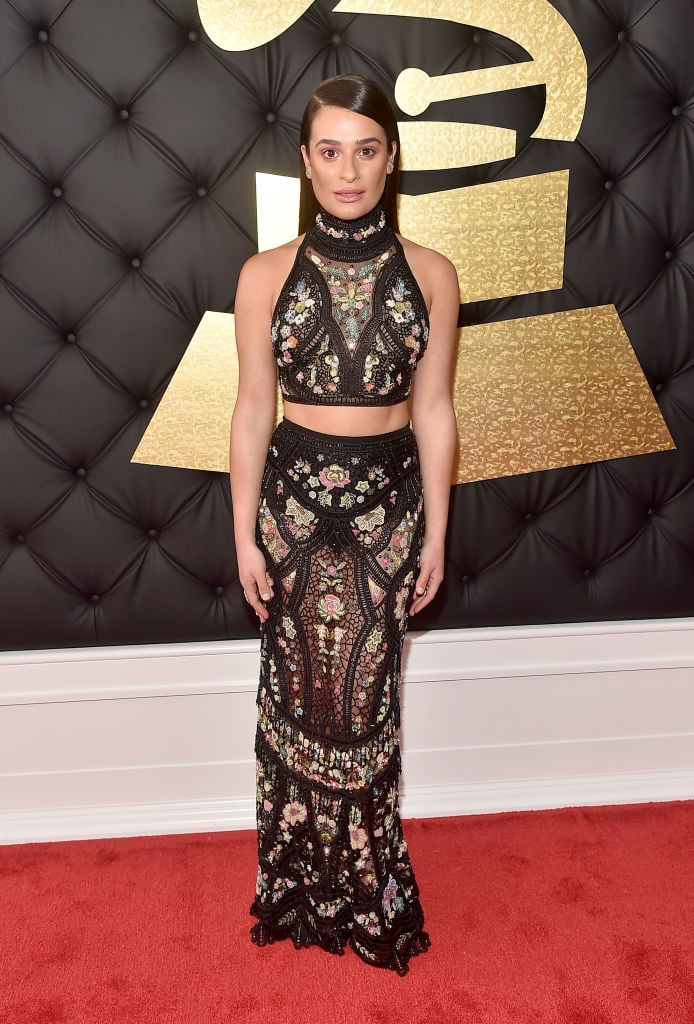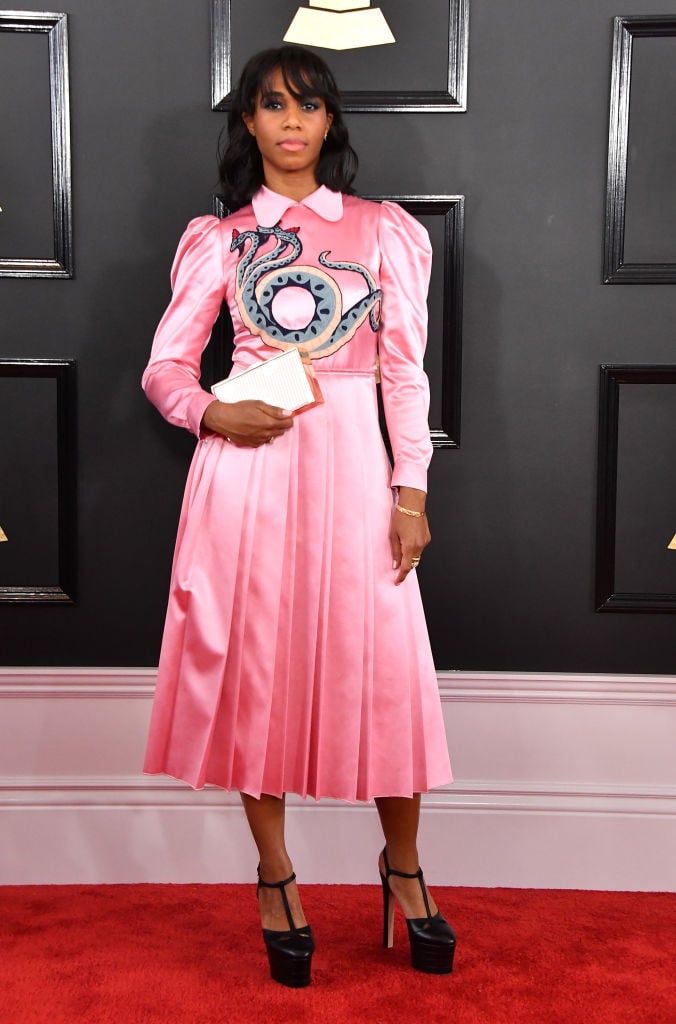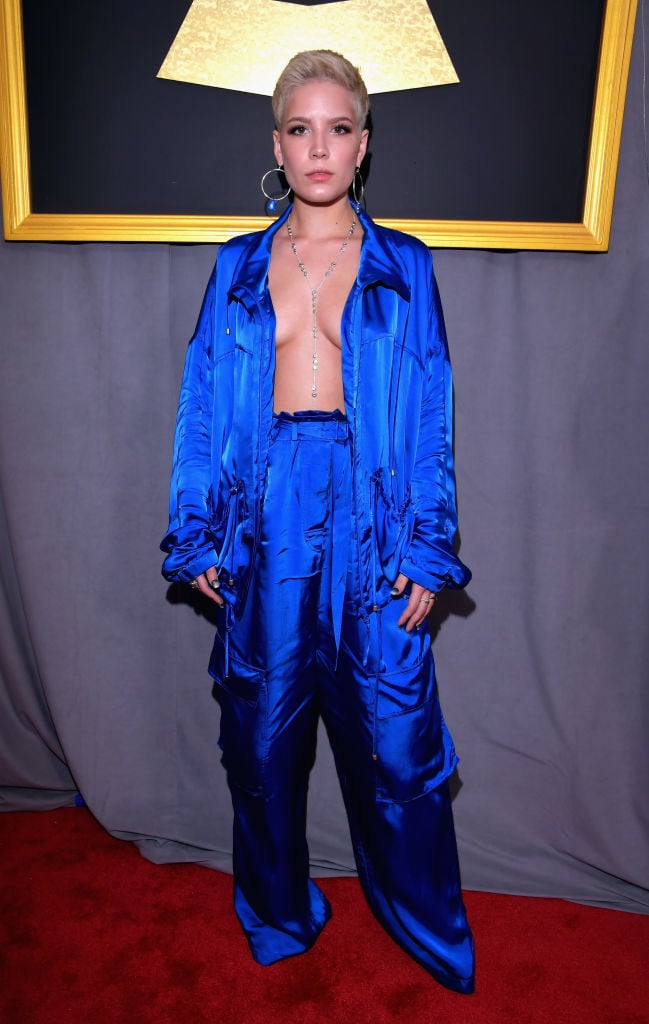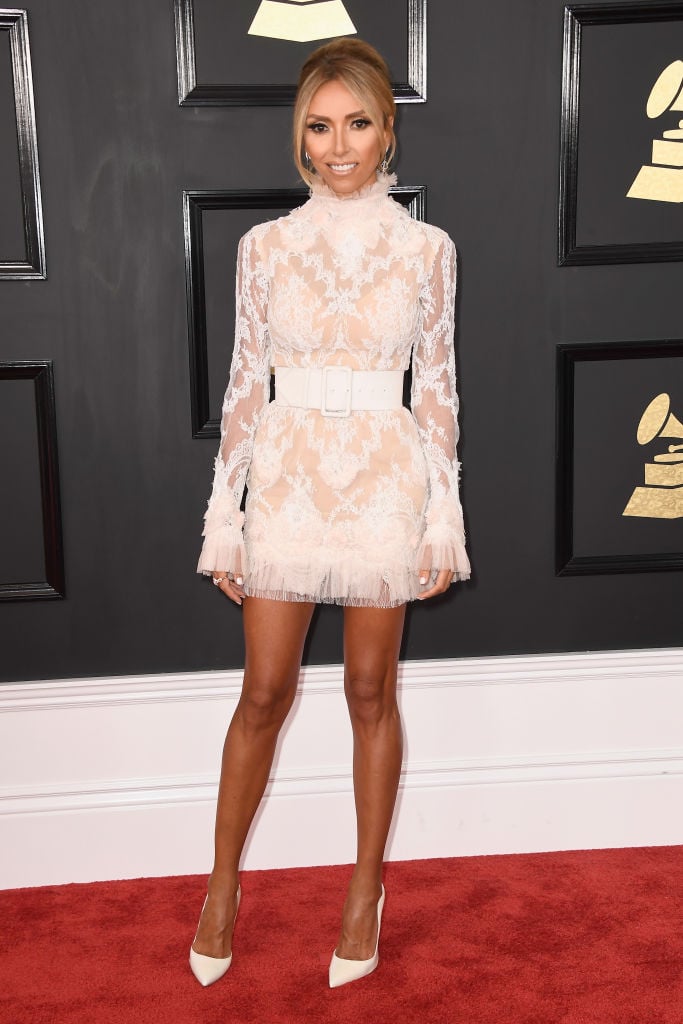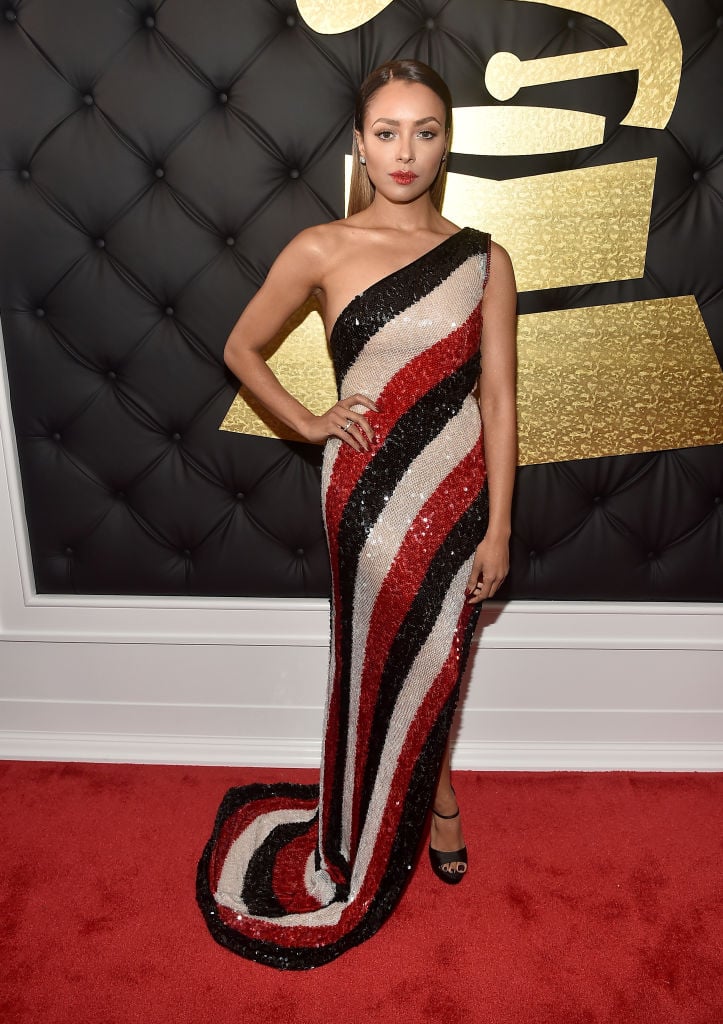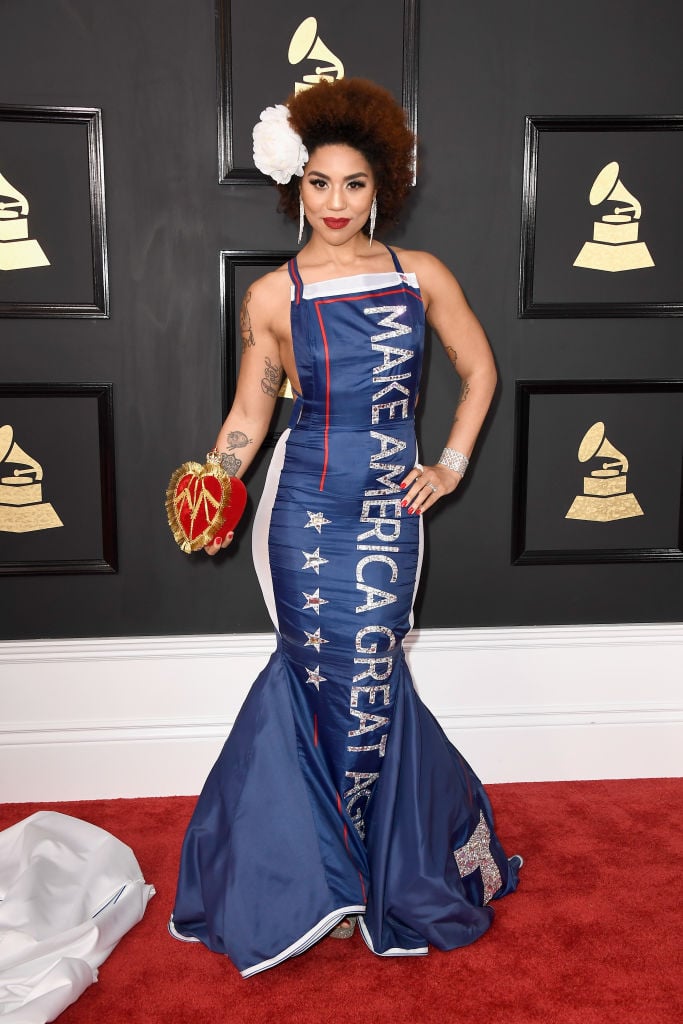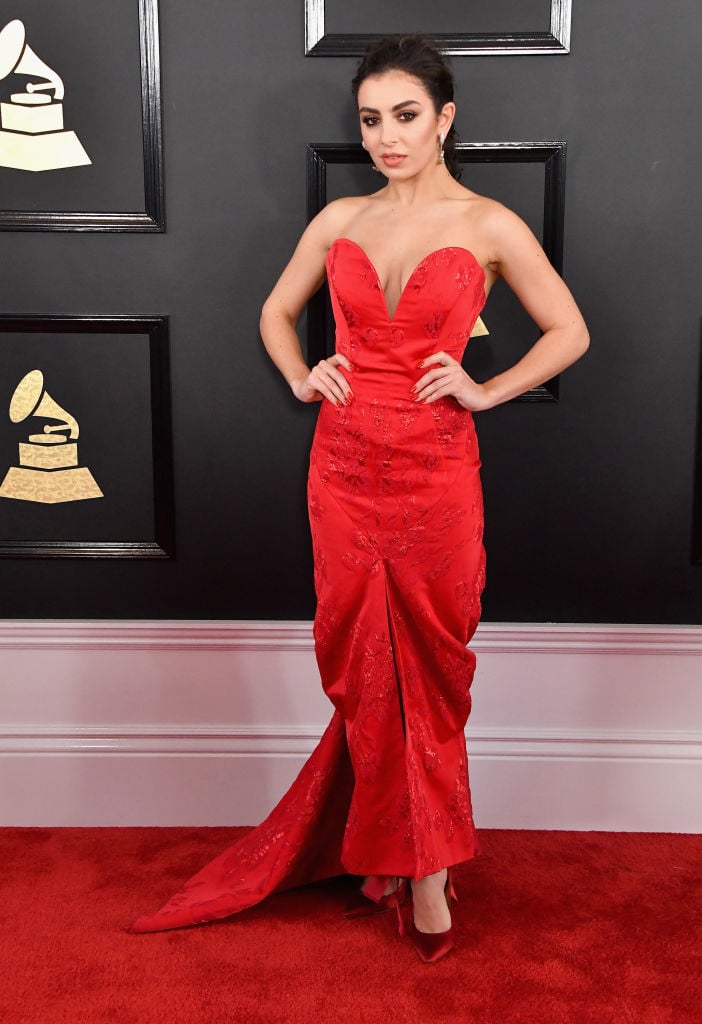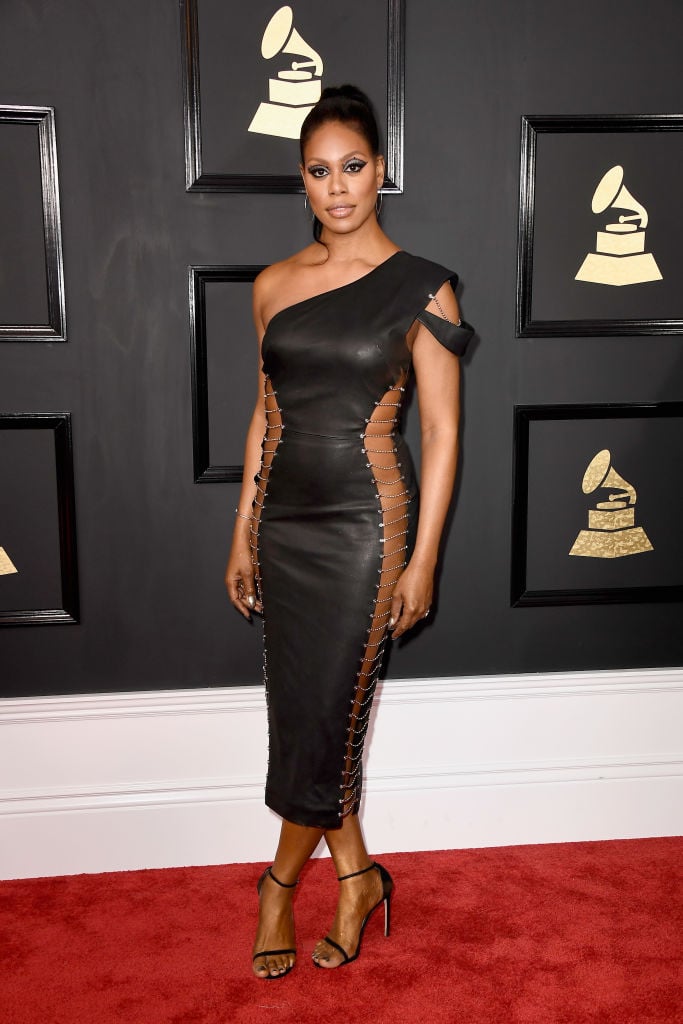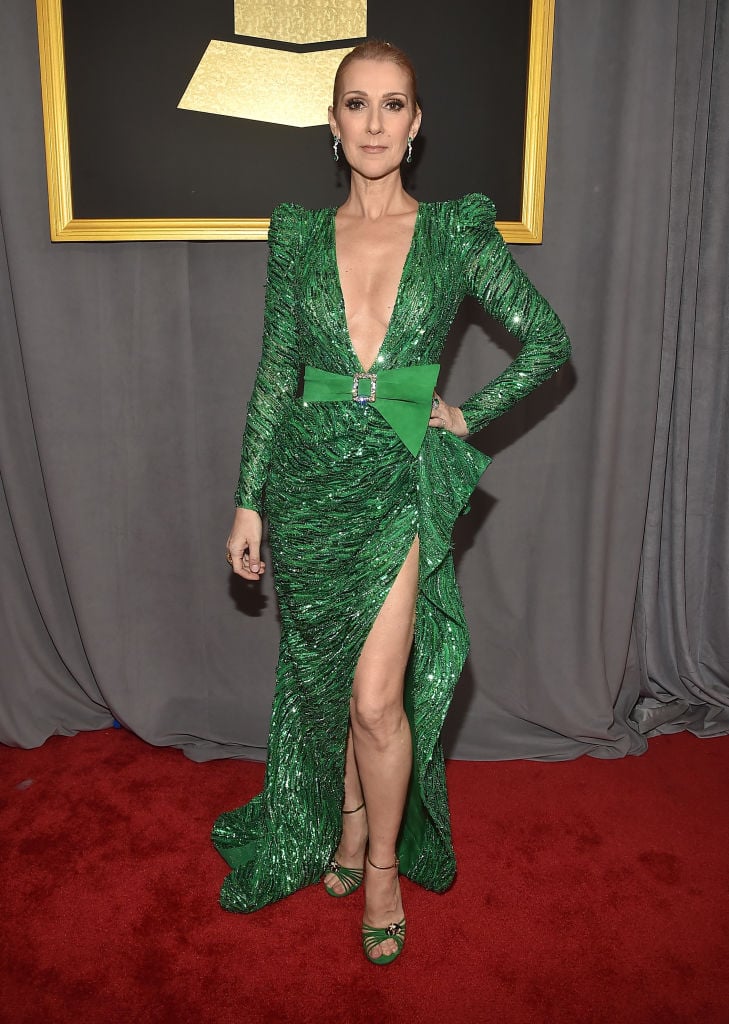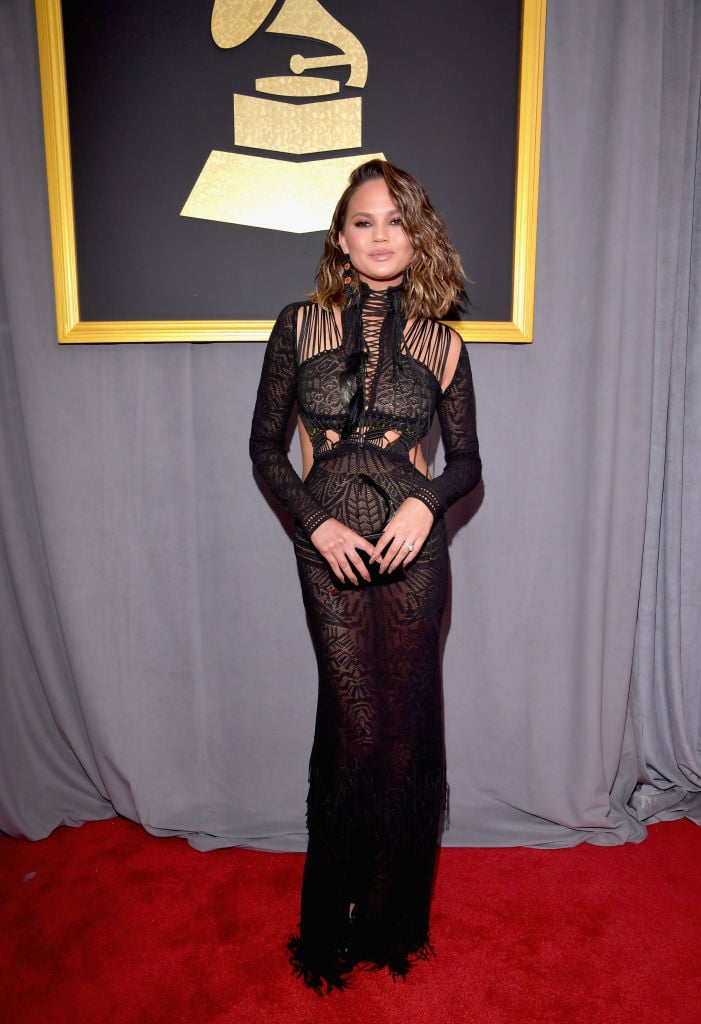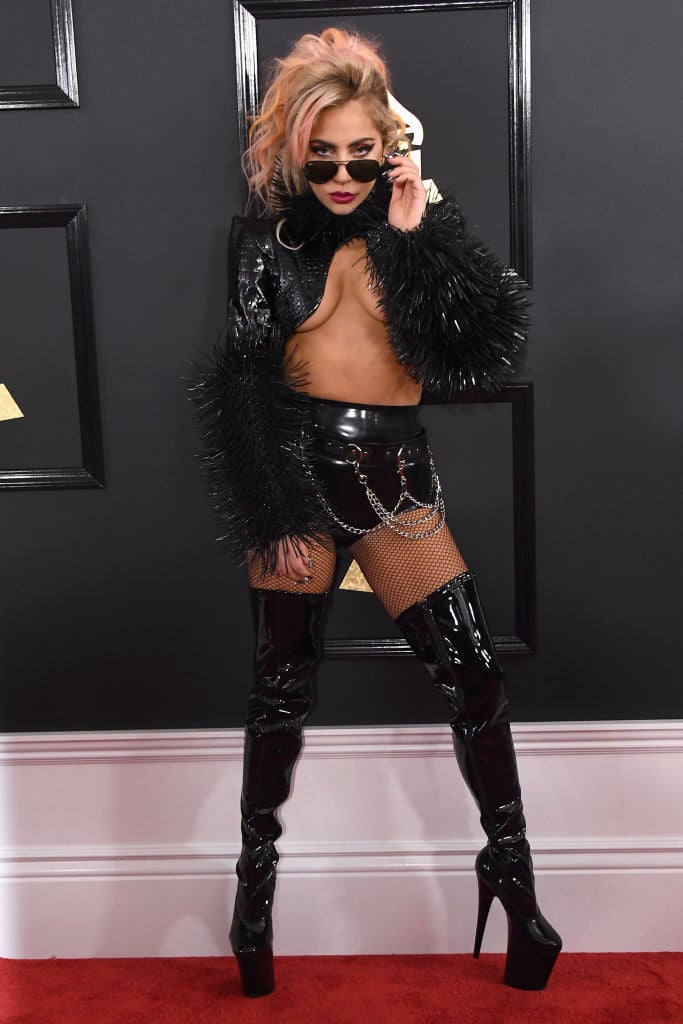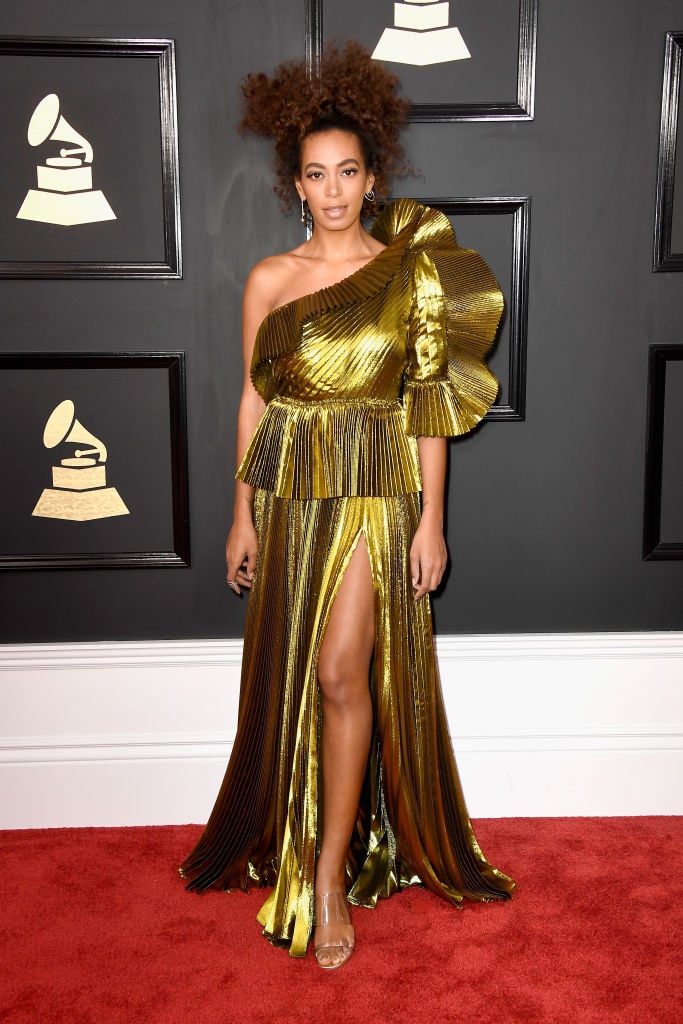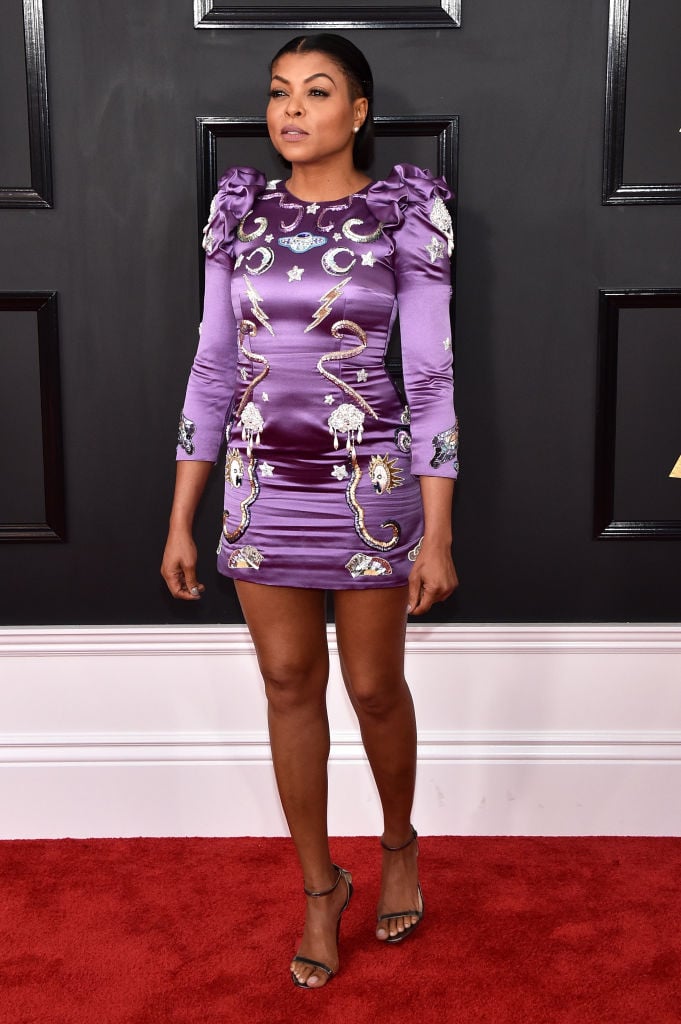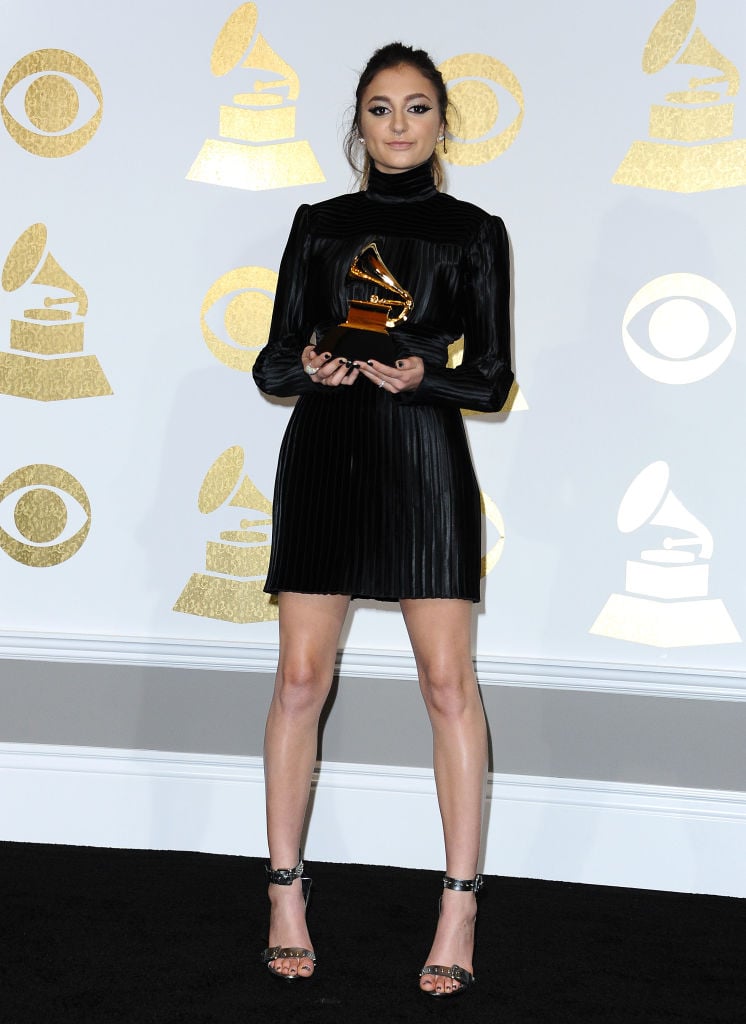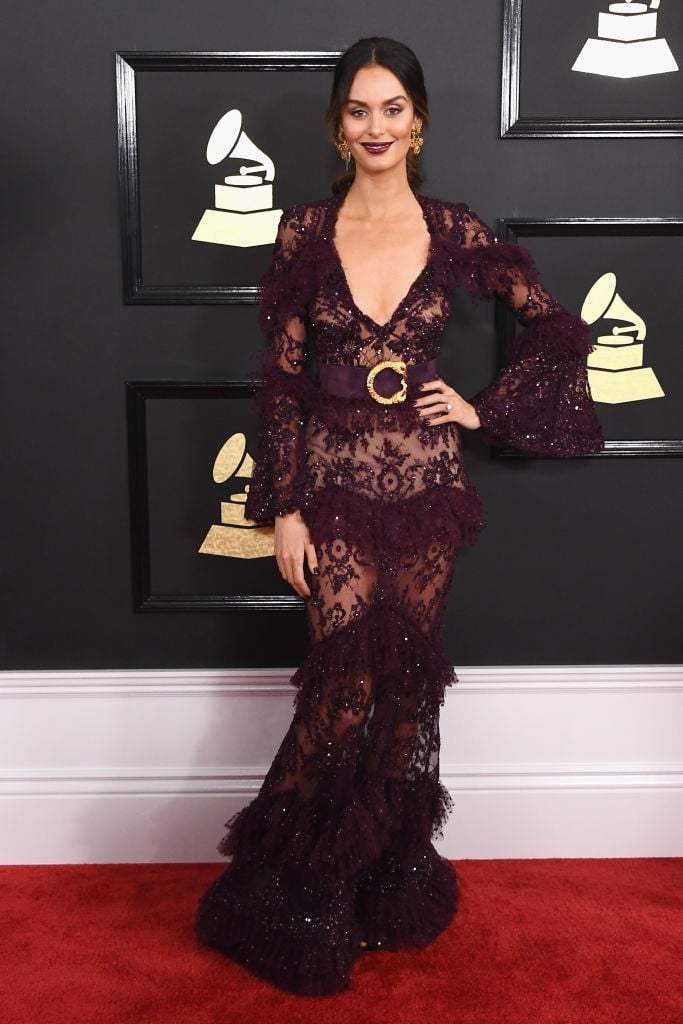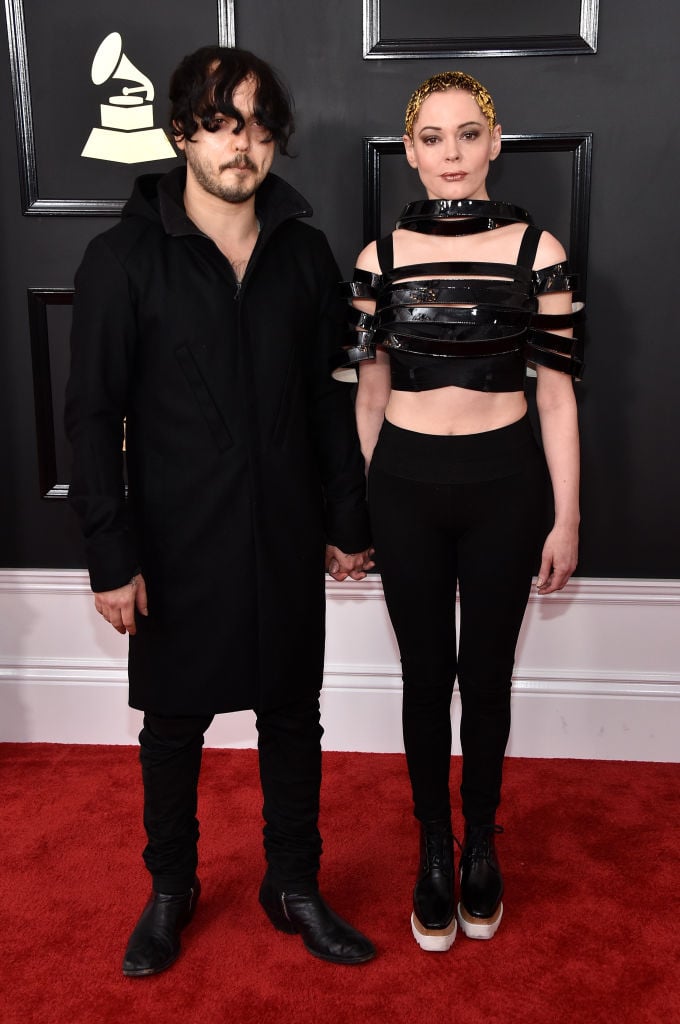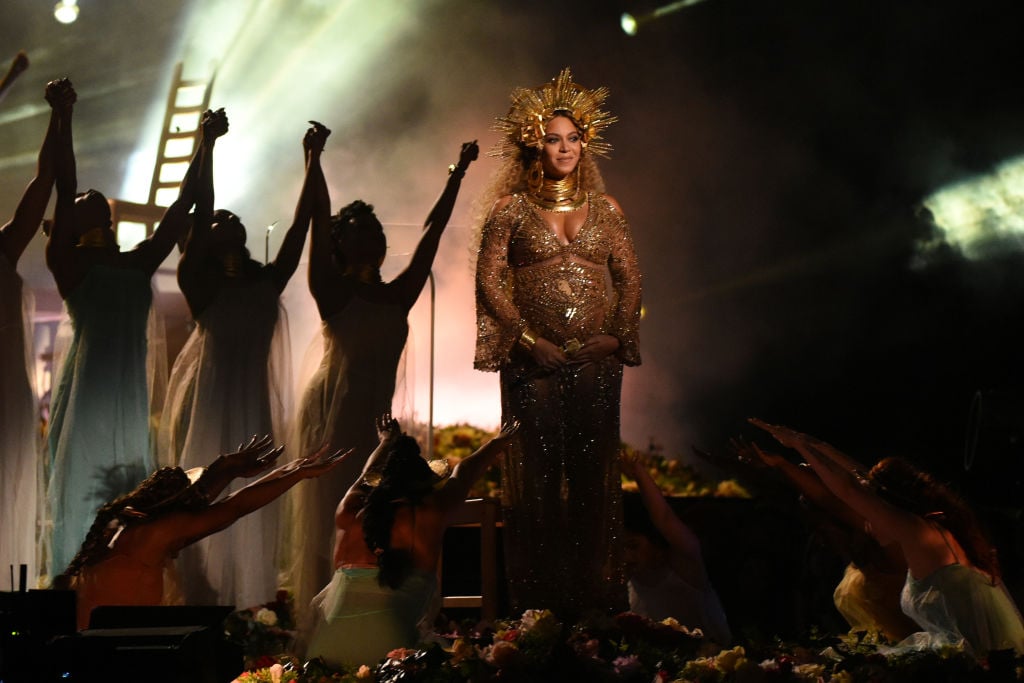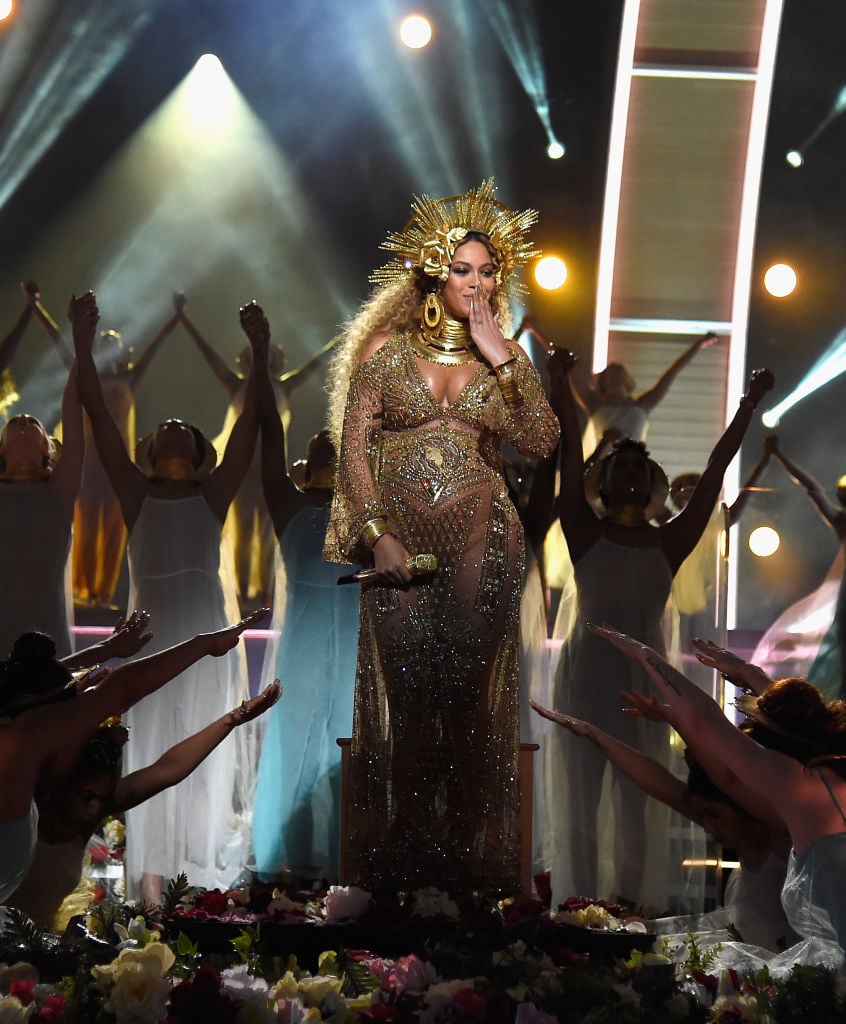 55. Those babies are so bloody lucky.
56. Please never stop singing about girls, Beyonce.
57. That was everything.
58. I feel so overwhelmed and emotional right now. Like a cold shower and lie down is the only thing that will rid me of these emotions.
59. Am I choking up? Oh God.
60. I feel like I should assess all of the existing trust issues I currently have in my life.
61. Somewhere in the world right now, Brick is wearing his I LOVE LAMP t-shirt and crying, thankful for the love that Beyonce has just shown to inanimate objects.
62. I just .... I just need to be alone right now.