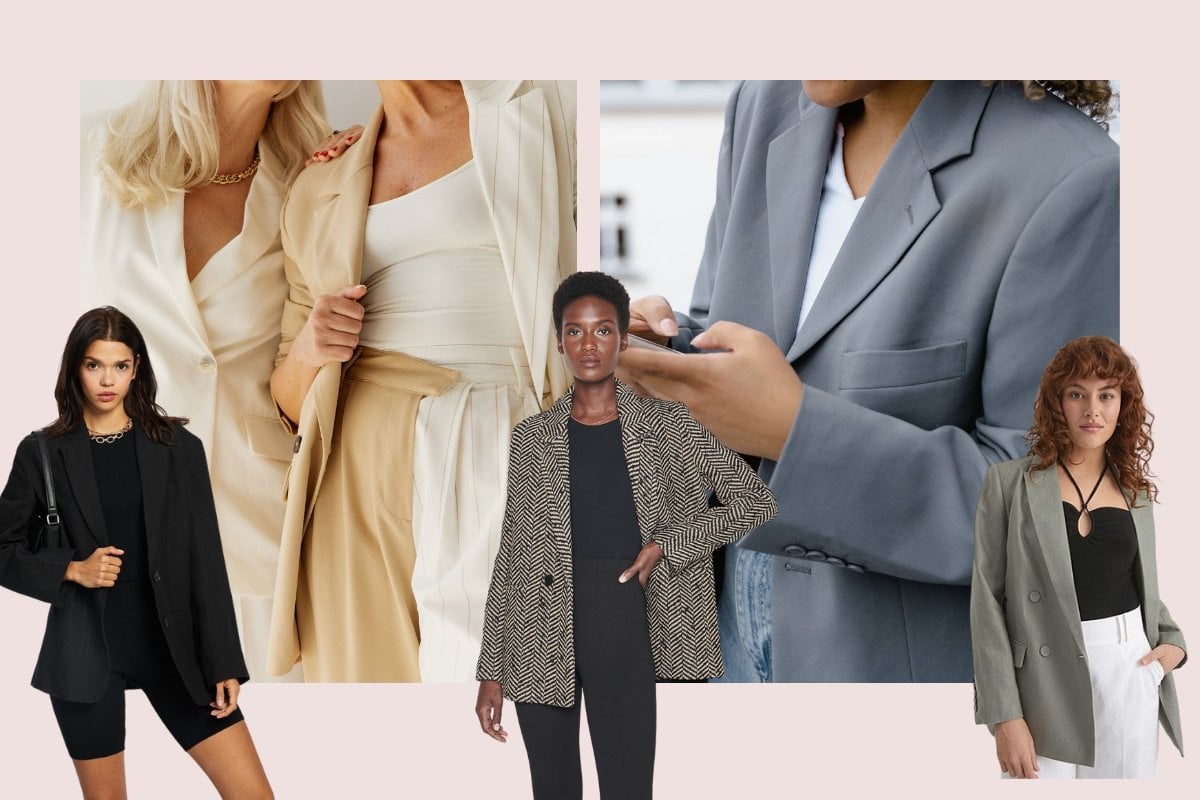 If you ask any fashion editor or stylist the one piece of clothing every woman needs in their wardrobe, they'll no doubt mention a blazer.
Throwing on a blazer is like an instant boost of confidence - the sharp silhouette dresses up any outfit, making you look polished and feel like a boss. There's a reason it's an essential piece for power dressing.
Watch: What the Mamamia team are wearing to the office. Post continues after video.
With brands making them in all shapes, sizes and textures, it's no simple task finding the "perfect" blazer - but this might help. Below you'll find everything you need to look for when shopping for a blazer, and our pick of the best ones on the market.
What to look for when buying a blazer.
Fit.
The most important factor that makes any blazer look good is the fit. You want to find one that, even if it's boxy, fits in all the right places. When trying them on there are a few things to look out for: 
Check that it sits nicely on your shoulders and that the seam ends where your shoulders do, that it's not too tight when you move, and that the cuff ends at your wrist. If it doesn't, either roll or scrunch the arms, or get it tailored.
Cut.
Different blazer cuts are suitable for different settings. For example, a classic tailored black blazer is an ideal option to wear to the office - while an oversized, boxy blazer is a little more cool and casual, and would suit anything from running errands to evening drinks.
Fabric.
What do you want your blazer to be made of? This comes down to personal preference. Wool blends are often the go-to for more formal settings, as they are breathable, wrinkle-resistant and make you look put together for hours on end.
Alternatively, cotton blends, linen and even faux leather are great options if you're after something to throw on top of an outfit. 
Now that you probably have an idea of what blazer you're looking for, these are our top picks.
The best affordable blazers.
Blazers don't have to be expensive, especially if you're after one that's a little trendy. Here are three we're loving from brands that regularly make cool blazers at an affordable price.