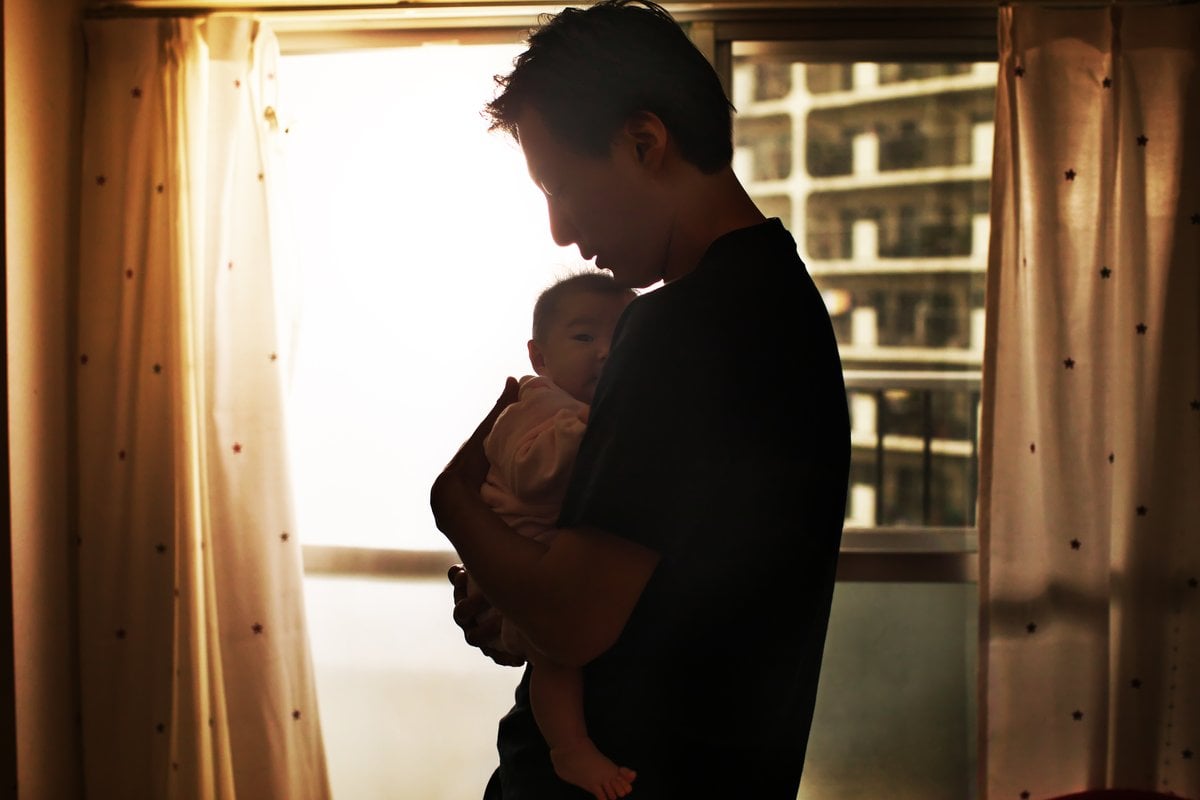 That moment you hear that rapid whucka-whucka-whucka sound of a baby's heartbeat is in its own realm. 
Standing there, aware of not wanting to get in the way, while still being right there, I remember looking at the mini TV waiting for some sort of shape or sound to emerge. When that sound finally does come, it's something that stays with you.
Watching the sonographer calmly move their instrument across my wife's stomach, doing that dance that only a sonographer knows. A combination of Mr Miyagi's 'wax on, wax off', 'driving the car', and 'the lawnmower'. The sonographer's choreographed moves are both captivating and nerve-racking.
But, back to that sound. 
Watch: Our favourite classic dad jokes. Post continues below.
Suddenly, that rapid heartbeat of a tiny human emerges through the speakers. You breathe a sigh of relief and realise you can't stop smiling.
It's safe to say, I was pumped to become a dad. Like a movie on fast forward, I was imagining playing, family movie nights, hugs and cuddles, trying to get spoonfuls of food into a kid's mouth, family basketball games, silly wrestling, and chasing them around the house.
Five years on, all of those things, plus many more, have happened.
However, it took a while. And while I was ready and pumped to be a dad, for those first six or so months, it felt like I was on the bench during a game, waiting for the coach to bring me in.
During those early days, I really wanted to help. However, at times, it felt like I wasn't as needed. Dads want to jump in, but sometimes it can be tricky to know how, or when. Instead of just standing around, I decided to do little things I thought might make a big impact over time.
Tip 1: Do the early morning stroll/coffee hunt.
Every kid is different. So, too, is their sleep. But, I'm fairly certain babies all over the world got together and agreed to keep us on our toes. So, when you find the early morning wake-ups occurring, jump up, grab the pram, and do the early morning stroll. 
Get to know your cafe owners really well, especially those that open at 5am.