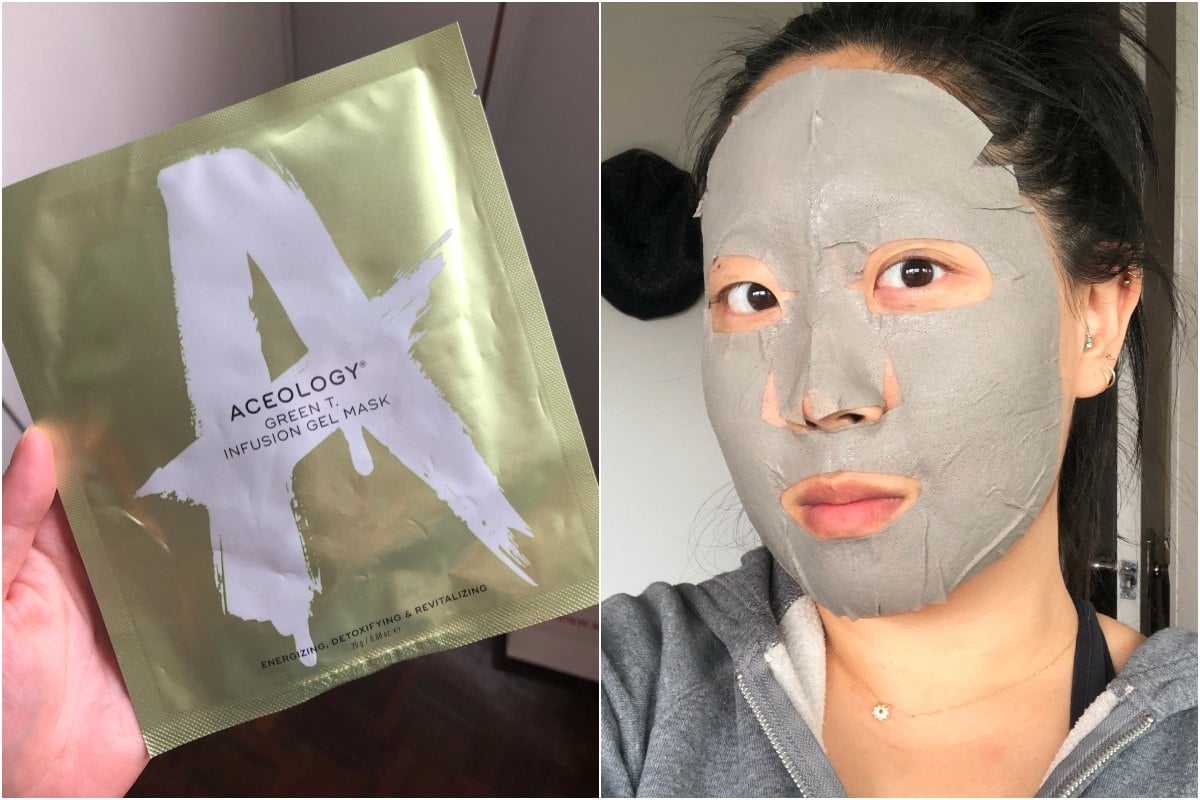 I have a theory that everybody has a sheet mask lurking somewhere in their skincare reserves.
Personally, I have a section in my fridge that's bursting with foil-wrapped masks of every kind. The growing collection has long since displaced the tomato sauce and condiments that once lived there.
Since we're spending a lot more time in our homes, it's the perfect opportunity to go deep into the crevices of your bathroom cabinet, vanity, drawers, or fridge. It won't cure the very real anxieties of the world right now but if you find comfort in popping on a sheet mask, now is the time to exercise any form of self-care that might bring you a spark of joy.
If you need some inspiration, I put my face to the test and tried seven sheet masks in seven days. The result was a glowier and more hydrated complexion, courtesy of a much-needed distraction.
Watch: This is what astrological signs are like in social isolation. Cancers, please put down those scissors. You do not need a fringe. Post continues below.
First things first, this mask smells like oranges but despite the sweet orange scent, don't fret, it's not sticky at all. This purse-friendly option is packed with a generous dose of Vitamin C infused essence that feels lush and cooling on the skin.