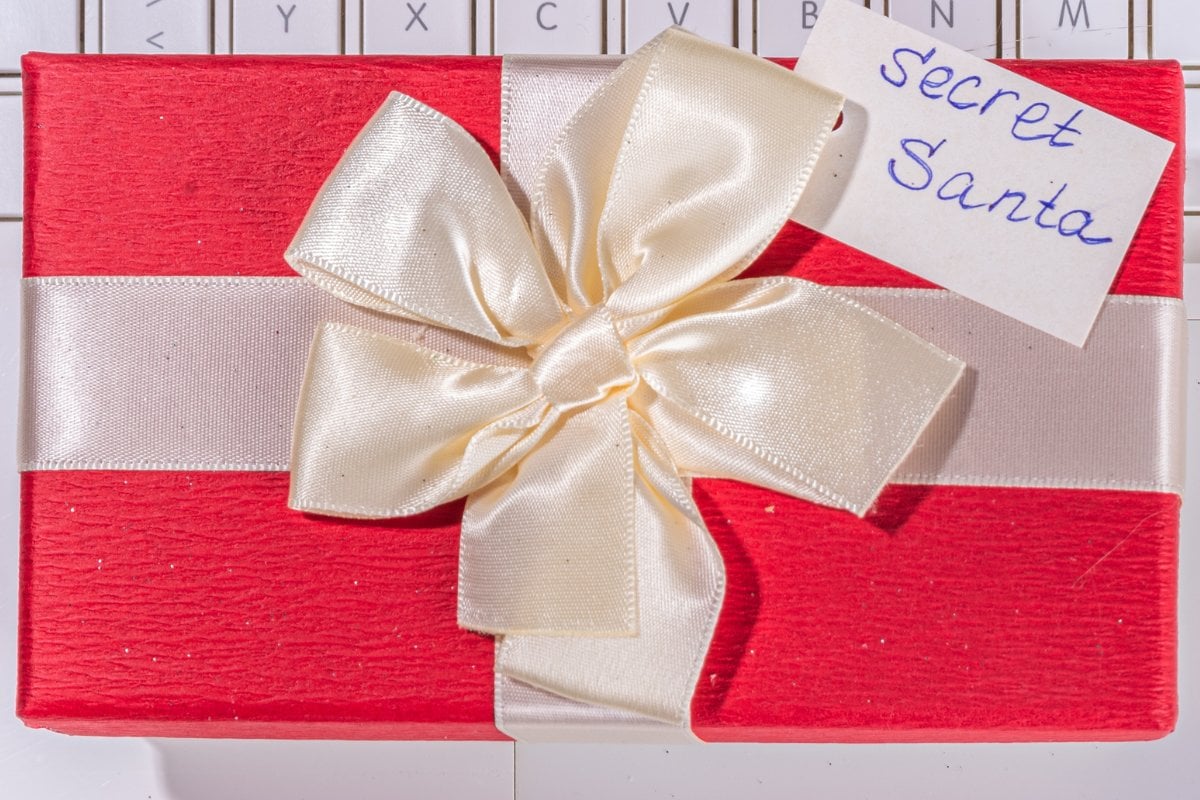 Secret Santa gifts are the bane of my existence, especially when I'm required to shop for someone I barely know.
Yes, I know I sound like the Grinch, but having a set budget and tiny bits of information about somebody doesn't always make for a great gift. And most of the time, I end up picking up something so last minute that the recipient is forced to feign joy.
Watch: Signs To Use When Celebrating Christmas. Post continues below.
I consider myself to be quite self-aware — well, enough to know that most of the Secret Santa gifts I've given people have likely ended up in the re-gifting bin. But that ends this year!
I am determined to gift people memorable Secret Santa gifts that they'll actually love and use, even if I have to work with a budget of $3.99. Believe it or not, there's actually some really special and thoughtful things you can buy people for less than $50.
So, if you've been tasked with finding a gift for your co-worker who you've only spoken to approximately two times, then don't stress, because I've broken down the best Secret Santa buys in every price range.