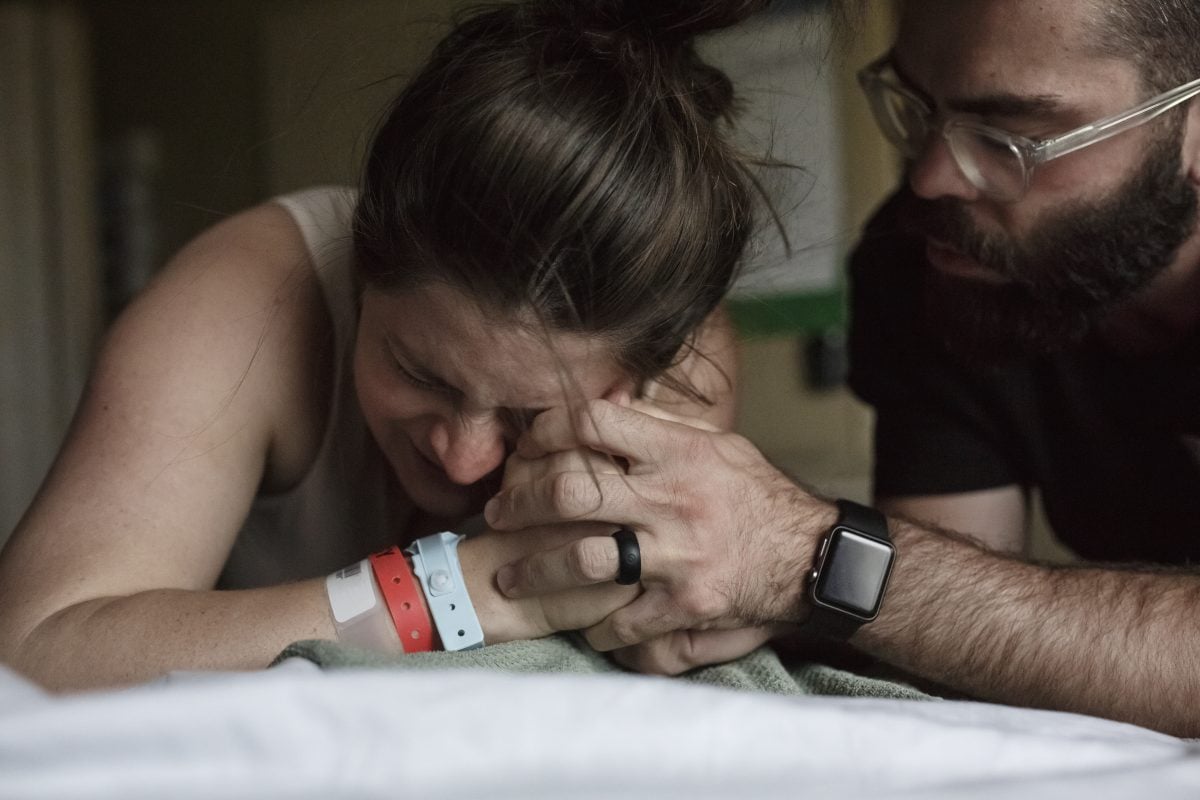 A mother has shared her concerns about giving birth whilst lying down, on the parenting forum Mumsnet. The woman asks: "Am I being unreasonable to refuse to lie down during labour?
The mum, who is due to give her to her second child, was seeking advice on whether or not it is acceptable to state your birth position preference.
"I know they can't MAKE me lie down if I outright refuse but I don't want to be pegged as difficult and pressured and eye-rolled at," she wrote in the thread after explaining that during her last labour, she was strongly encouraged to be on her back.
Not wanting to repeat that experience because she didn't find it comfortable, the expectant mum asked the group for advice, stating, "I know from last time that I will have no energy to argue once in established labour."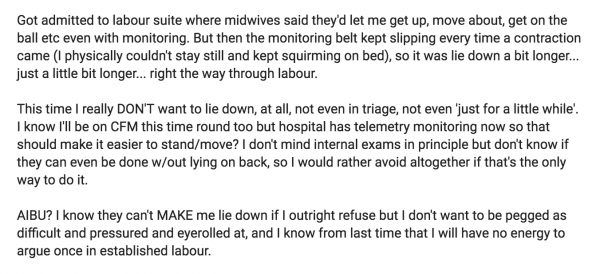 It's an issue most mums in the thread had experienced. Many commented that whilst they understood it was medically easier to monitor a delivery when a woman is on her back, they agreed that wasn't the most natural-feeling position.
"You're the one who's in labour so insist on a comfy position," one mum wrote, encouraging the woman to speak up. This was also the consensus of the group.
So what do the medical experts say?
According to Evidenced Based Birth, "It is thought that most people giving birth are encouraged to push in a back-lying position because it is more convenient for the care provider during the birth of the baby."