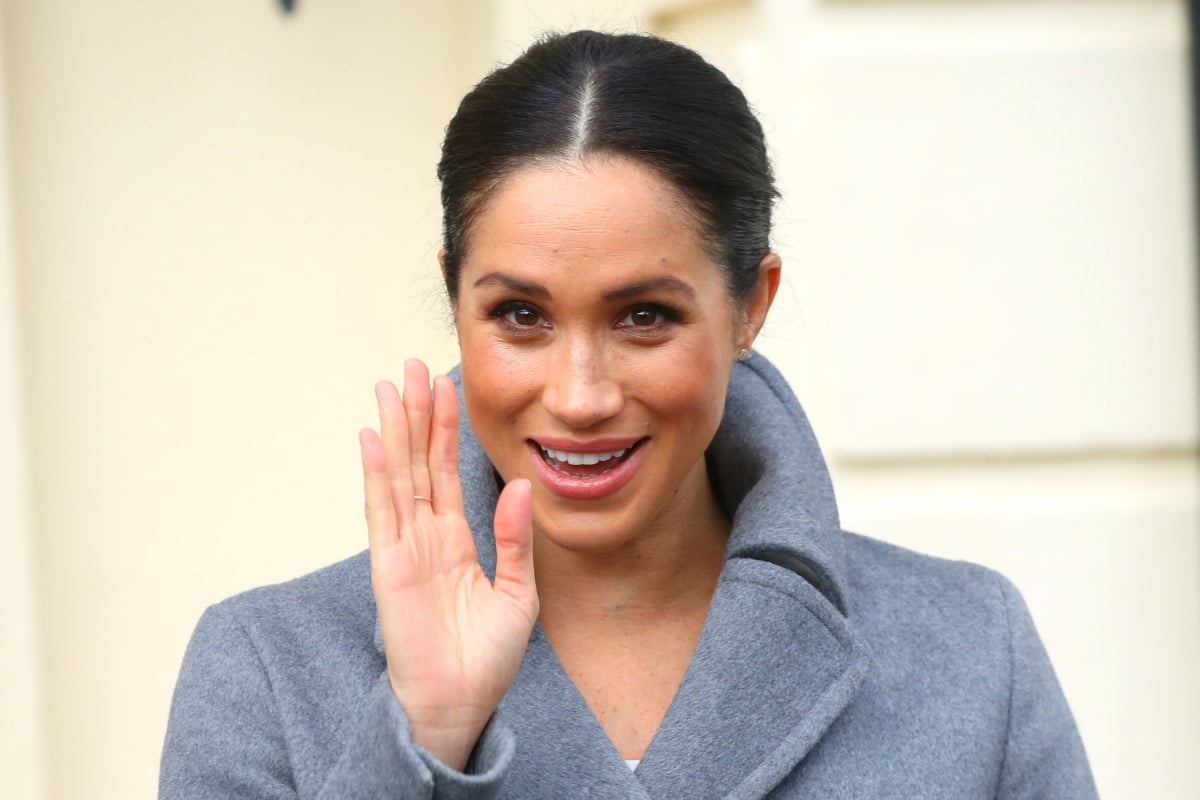 Any woman who's given birth will tell you there's no such thing as an easy one – but certainly, some are more complicated than others. But in excellent news for The Duchess of Sussex, who is currently approximately six to seven months pregnant, there's a sign that her childbirth may be easier.
Dr Adam Taylor told Fabulous Digital that Meghan's 'hypermobility' may indicate she will have an easier delivery experience, because she has one very important piece of anatomy: a 'bendy' thumb.
Dr Taylor explained that a close inspection of the 37-year-old mum-to-be's hands indicates she has joint hypermobility – where her joints have a range of mobility outside the normal limits.
The doctor believes this could, ahem, extend, to other areas of the Duchess's body, including her pelvic area. Taylor, an expert in anatomy at Lancaster Medical School, said hypermobility in a pregnant women, especially ones who practice yoga and are thus most likely flexible, such as Meghan, usually experience an 'easier' labour.
"The ligaments of the pelvis, which help hold the pelvis together, are believed to loosen over pregnancy," he said. "So any more mobility within these from having hypermobility may help make delivery easier too."