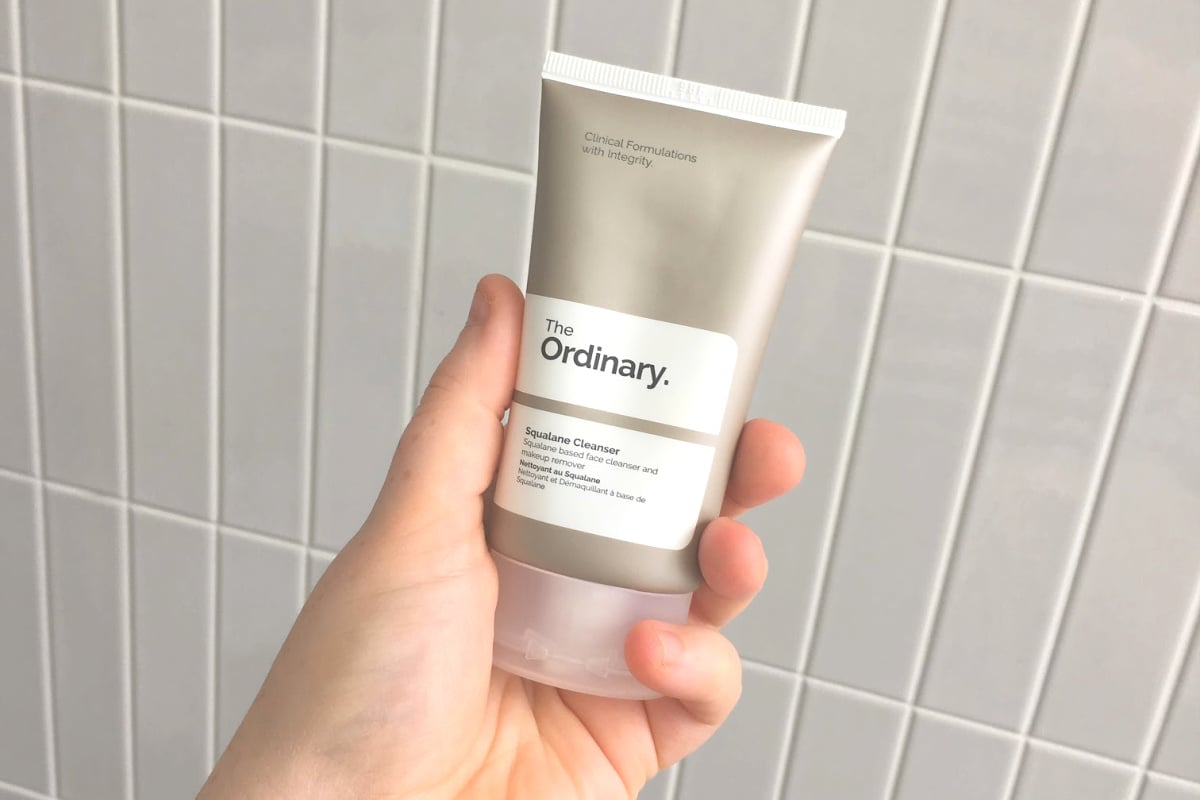 Over the weekend, there's a good chance you saw or were tagged in a post about a new face cleanser from cult skincare brand The Ordinary.
Even if you haven't tried The Ordinary products, someone you know has, and it's likely they rabbit on to you all the time about how bloody great they are.
For fans of the brand known for its scientific lotions and potions that look like they belong in a laboratory, any new The Ordinary product launch is very exciting.
This time, it's The Ordinary's first ever cleanser, The Ordinary Squalane Cleanser, $13.50.
If you've got no idea what this 'squalane' thing is, you're not alone.
Currently, there is only one other squalane cleanser on the market, and you can't even buy it little old Australia yet, which means you mightn't have seen squalane on the shelf at your local pharmacy. You might've seen or heard of squalane oil, which you can buy as a face oil, but it's still very much a mysterious skincare ingredient.
As someone who has tried The Ordinary's Squalane Cleanser, I can answer all your burning questions, including what is squalane and why people are putting it on their faces? And most importantly of all, does The Ordinary Squalane Cleanser live up to the hype?
Side note – did you know you can help improve your skin while you're snoozing? Check out our video below on seven things you didn't know about skin and sleep. Post continues after video.