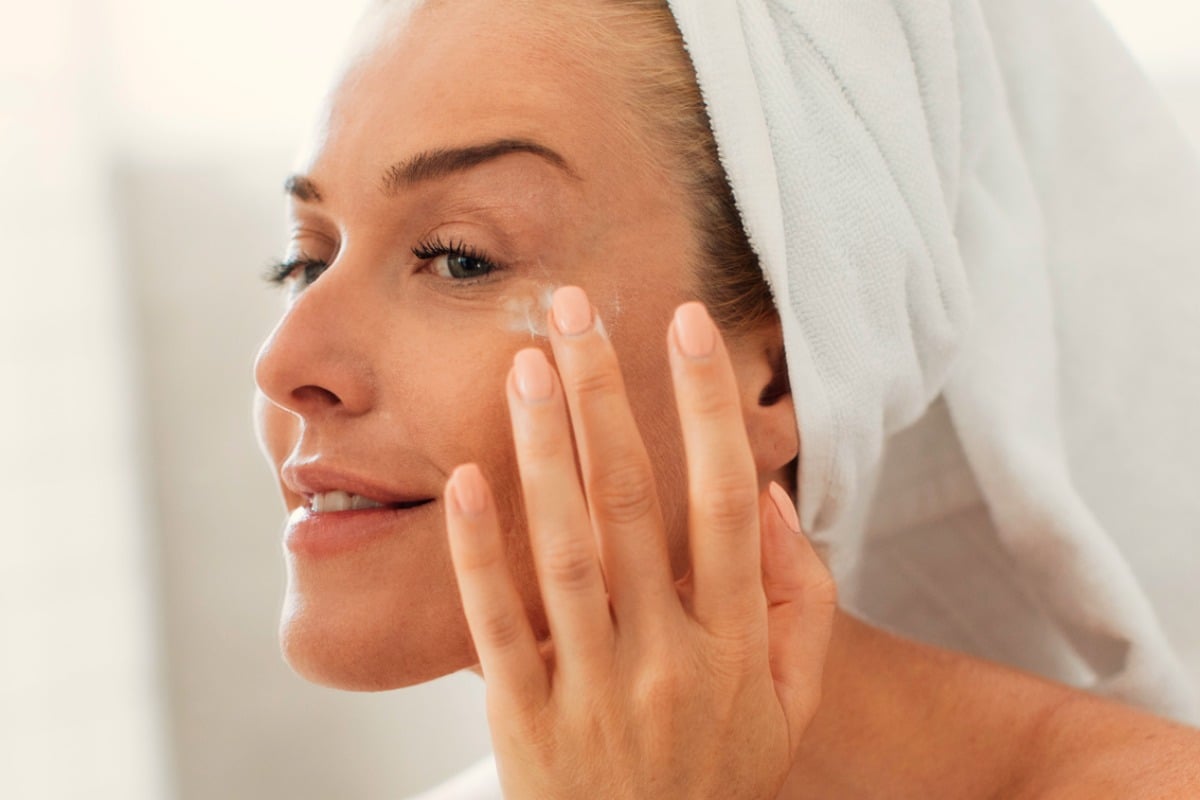 In my former life as a beauty editor, I spent a lot of time testing products.
For over ten years I took home bags of everything, from cleanser and eyeliner to cuticle remover, to trial on a weekly basis. I was a (very) pampered professional guinea pig. (One with a stockpile of moisturiser and mascara that would make Marie Kondo shriek.)
My job was to know the Australian beauty market inside and out, and I took it seriously. I was making product recommendations for a living, and I wanted to be sure the advice I was giving was solid. All this to say, there really aren't a lot of products or brands I haven't yet tried.
But though I discovered many winners (some of which continue to drain my bank account to this day), there's one product category I just never got on board with – eye cream.
Mamamia road tests multi-masking – could it be the secret to fantastic skin?
I've tried just about every eye cream under the sun. Eye creams for dark circles, eye creams for puffiness. Eye creams for wrinkles and eye creams for sagging. None of them ever did much. I tried to like eye cream.
But even the brands recommended to me by other beauty editors as "life-changing" failed to turn my head. Some I straight-up hated. They were too thick, too fragrant, didn't sink in fast enough, made my foundation slip off, and stung my eyes. I thought the problem was me. I knew the skin around my eyes was thinner than the rest of my face. (Fun fact: only 0.5 millimetres thick – this is one of the reasons why you see wrinkles there first.)
But I told myself my eye bags were resistant, compromised by patting my regular moisturiser all the way up, and left it at that.
Fast-forward to a few months ago. A facialist I had recently become obsessed with via Mamamia's Leigh Campbell (Carina at Belaméres in Sydney's Double Bay), introduced me to a Danish brand called Beauté Pacifique.
Immediately my interest was piqued – I had never so much as heard of them. After my first facial using the products (which Carina unofficially refers to as her "fairy dust treatment"), we sat down to discuss my skincare routine and what I was using. When we got to the eye cream bit, Carina asked about my go-to product. I can't remember but I probably laughed in her face and said something like, "eye creams are a scam".
I do recall Carina looking me square in the eye and telling me I would benefit from trying something called Beauté Pacifique Puffy Eyes Gel ($99). Suitably admonished, I said I would give it a go. I don't think you'll be shocked to hear I didn't have high hopes.