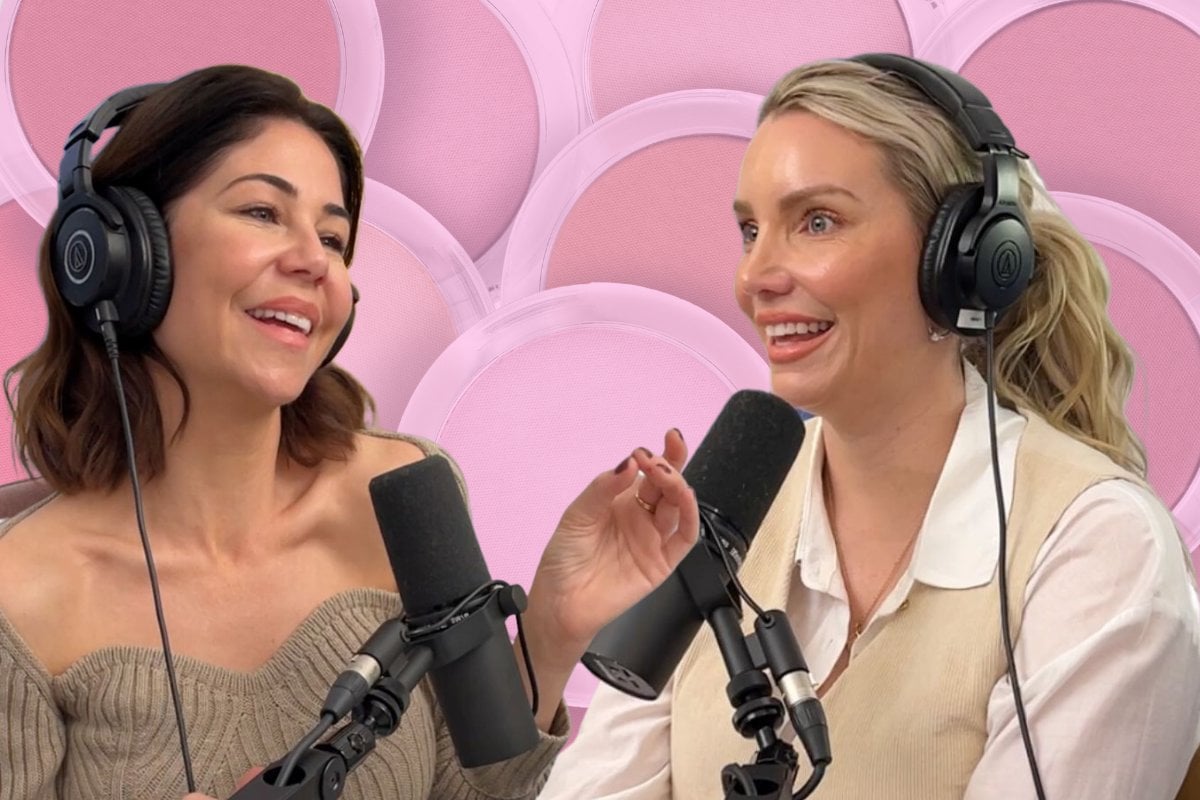 A good bronzer is almost as tricky to find as a good foundation.
There. We said it.
Along with finding the right shade, you want an easy-wearing formula that's super creamy, blends well and doesn't upset your foundation underneath.
A tall order? Maybe. But life is too short for s**t makeup, friends — and approximately no one wants to drop $75 on a bronzer that's sub-par.
Watch: You know what else we do on You Beauty? Try an awful load of fun beauty hacks. Here's Leigh trying the viral 'diamond lip' trend. Post continues below.
The good news? Our You Beauty hosts Leigh Campbell and Kelly McCarren have just discovered a savey cream bronzer that trumps some of our expensive favourites.
And if it's one thing we love right now (see: financial crisis), it's an affordable dupe!
In our favourite segment of the week, the pair dished out their favourite spendy and savey products (always pervy).
As Leigh shared, she came across a savey Kmart dupe that just might be better than some luxury options on the market.
Intrigued? Of course you are! We all are.
She shared, "I recently moved houses, so I've basically been at Kmart at least once a week, of course."