Forget the huge kitchens and resort-like backyard pools – we all know what we want to see the most in celebrity homes.
Yep, the closets.
We've compiled a list of all the best celebrity closets in one place so you can perve on the colour-coordinated shoe displays and enviable handbag collections to your heart's content.
From Kris Jenner's handbag room to Jennifer Lopez's jeans collection, feast your eyes on the most mind blowing, lavish celebrity wardrobes.
Mariah Carey
What more would you expect from the queen of over-the-top glamour?
American singer-songwriter Mariah Carey's closet is home to dozens of glamorous dresses, row upon row of colour-coordinated shoes, an extensive sunglasses collection and even a separate lingerie closet.
Impressive.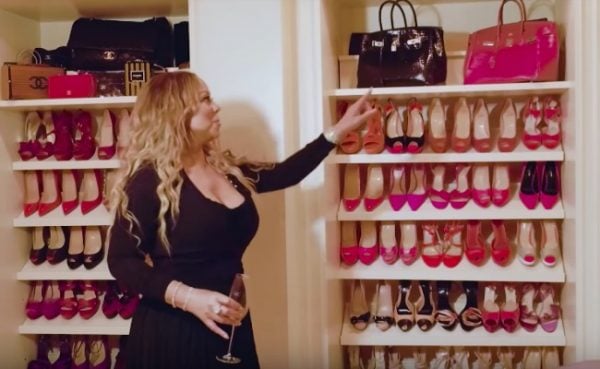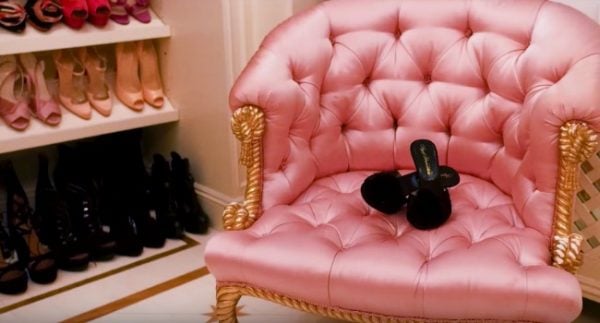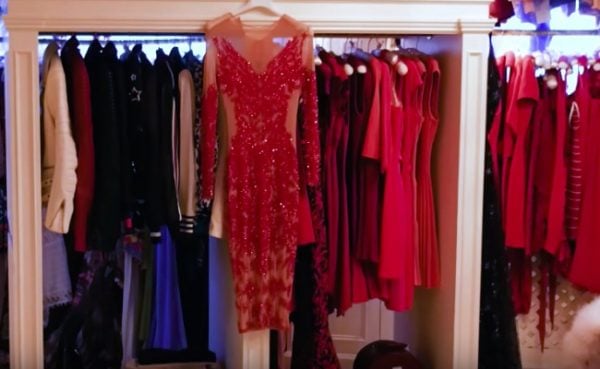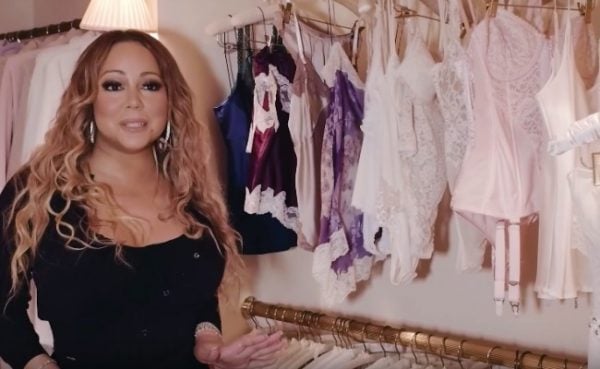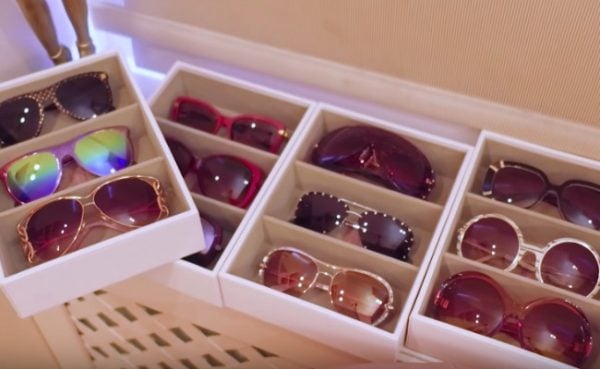 Jennifer Hawkins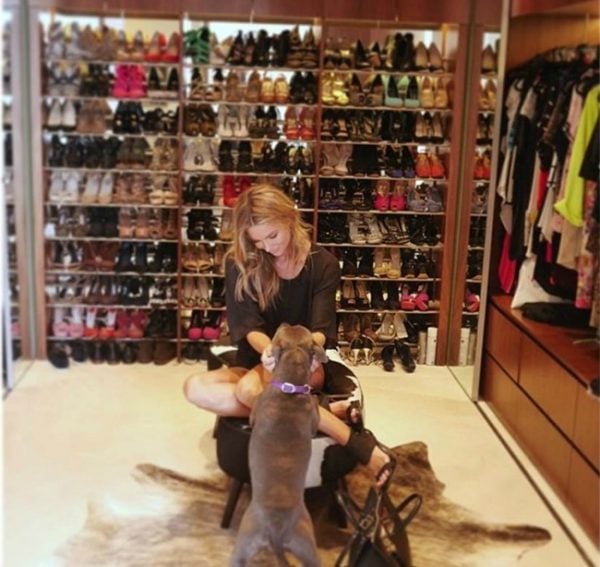 Christina Aguilera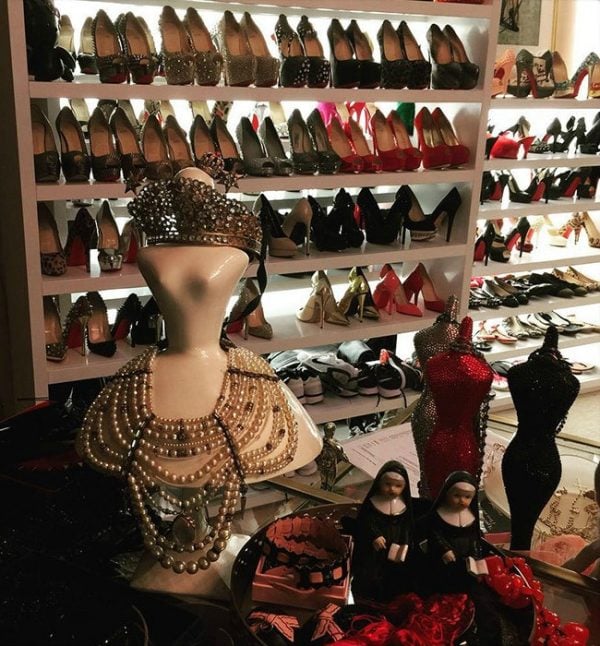 Khloe Kardashian
Not only does 33-year-old reality star Khloe Kardashian have a lavish wardrobe and shoe collection – she also has an entire closet dedicated to activewear.
Yep, Khloe has a fitness closet and it's incredible.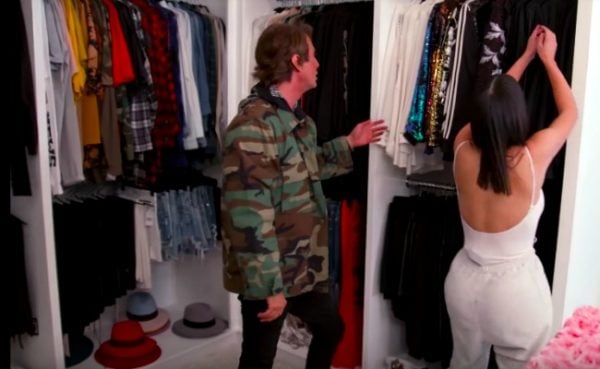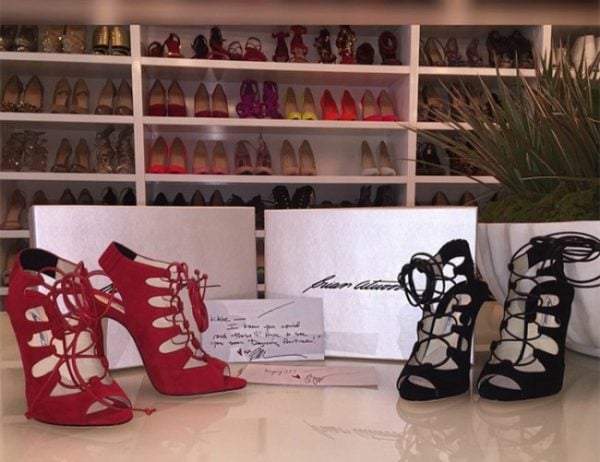 Khloe's normal closet is lavish, but it's nothing compared to her collection of colour-coordinated sneakers and workout tights...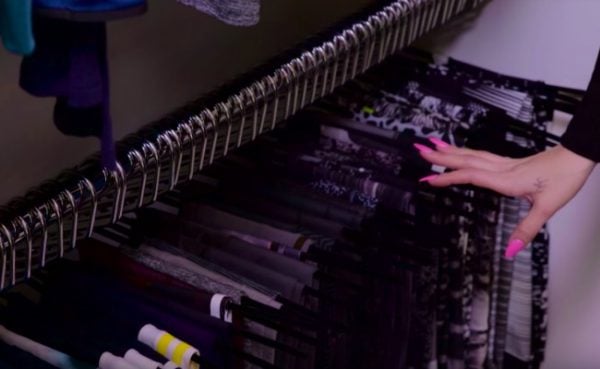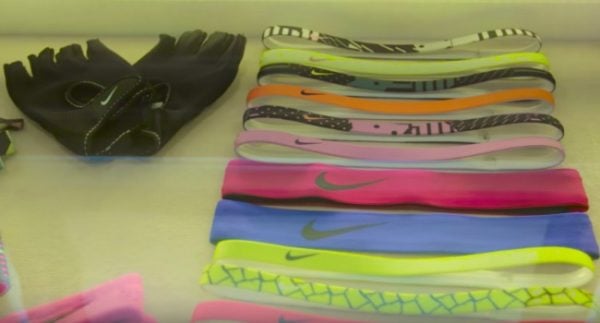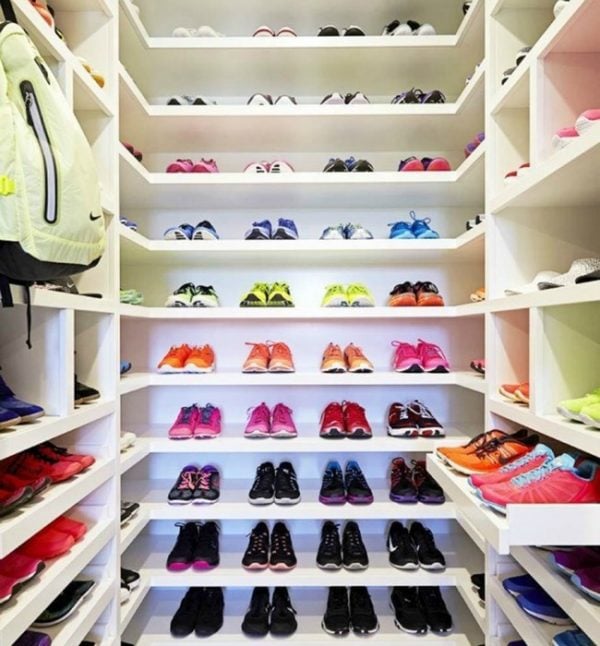 Jennifer Lopez
Just like Khloe Kardashian, singer Jennifer Lopez is also an avid collector.
The 48-year-old has stacks and stacks of denim jeans and it really has to be seen to be believed...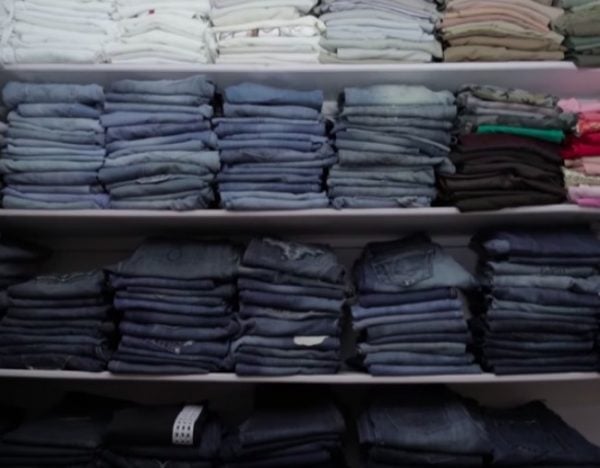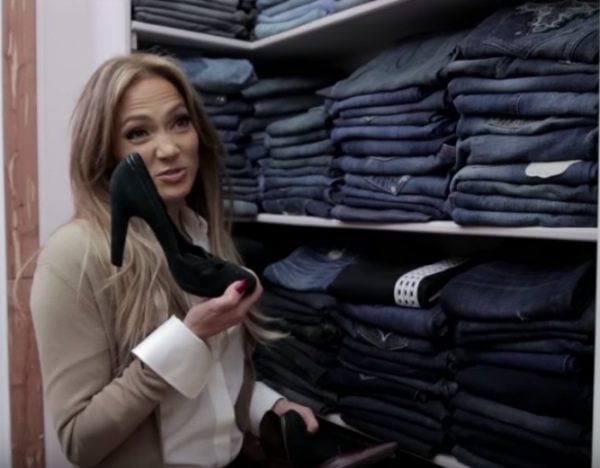 Paris Hilton
Jennifer Lopez isn't the only one with a denim addiction.
Reality star Paris Hilton has been collecting denim jeans and shorts for years.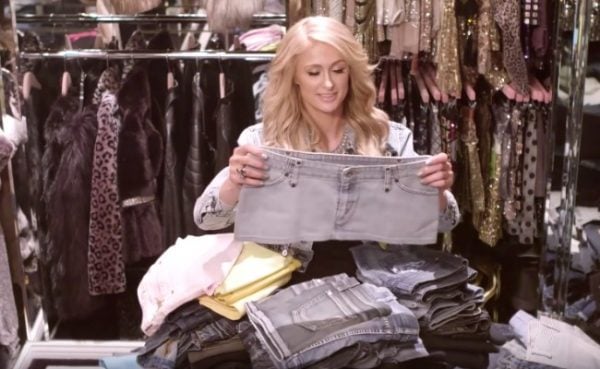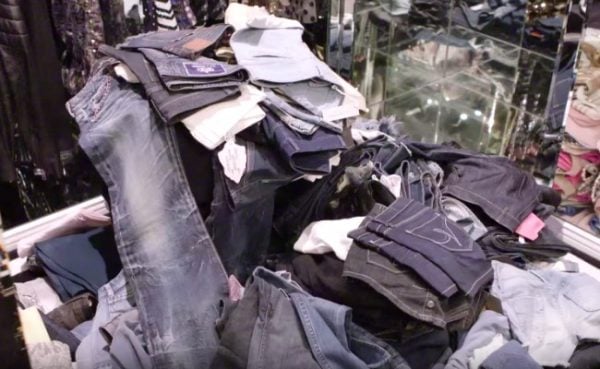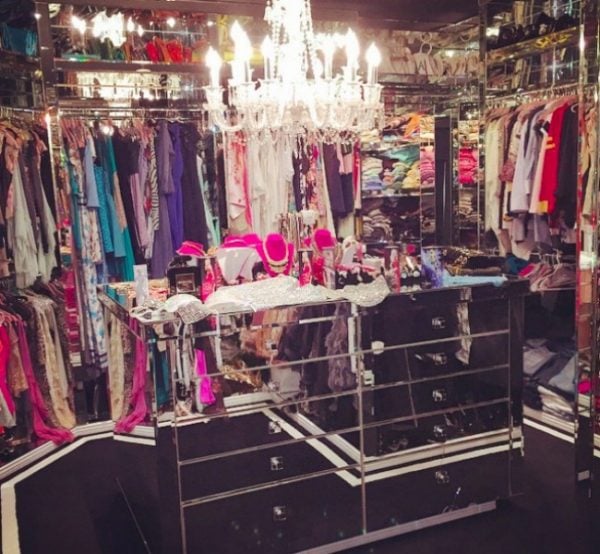 Kris Jenner
Reality star and momager Kris Jenner's closet looks bigger than the average apartment.
In a picture shared by her eldest daughter Kourtney Kardashian, Kris Jenner's enviable bag collection was revealed.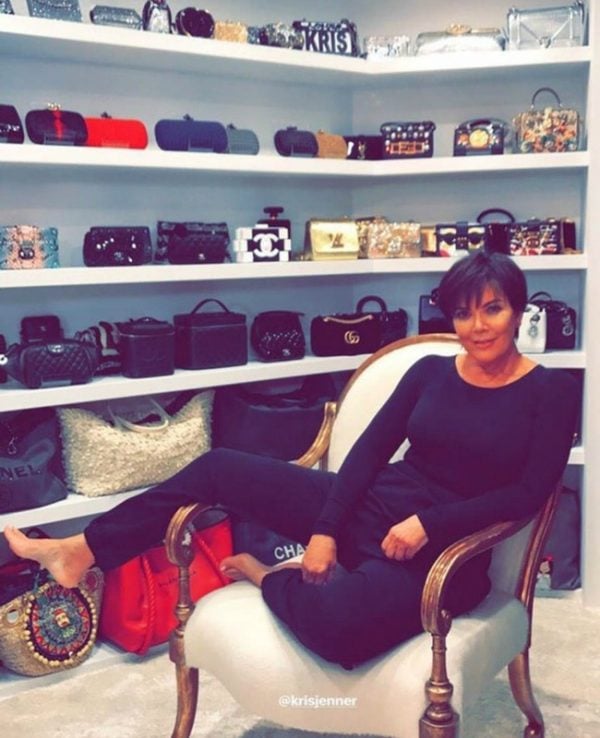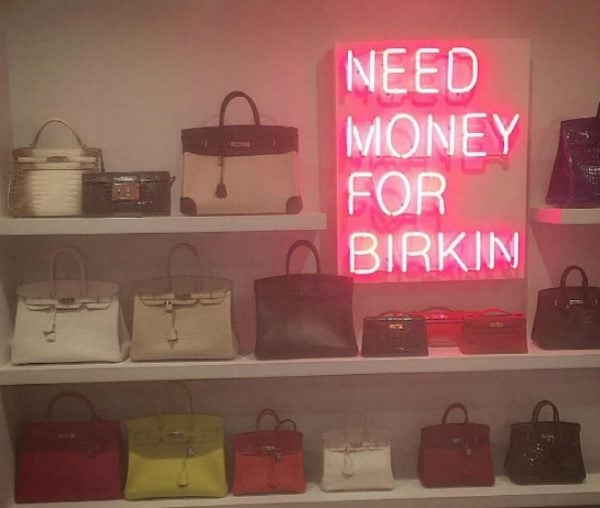 Kylie Jenner
The youngest Kardashian-Jenner daughter, 20-year-old Kylie Jenner, has taken her closet space to the next level.
The beauty mogul and new mum has one enormous closet, designed specifically for her bags, and another for her shoes.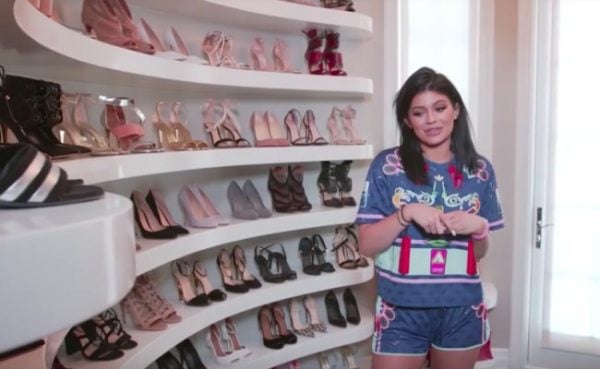 Speaking about her shoe collection in the video, Kylie said: "I'll never get rid of them, I'll probably give them to my future daughter or something."
Lucky Stormi.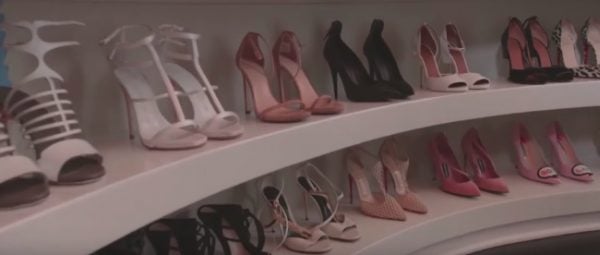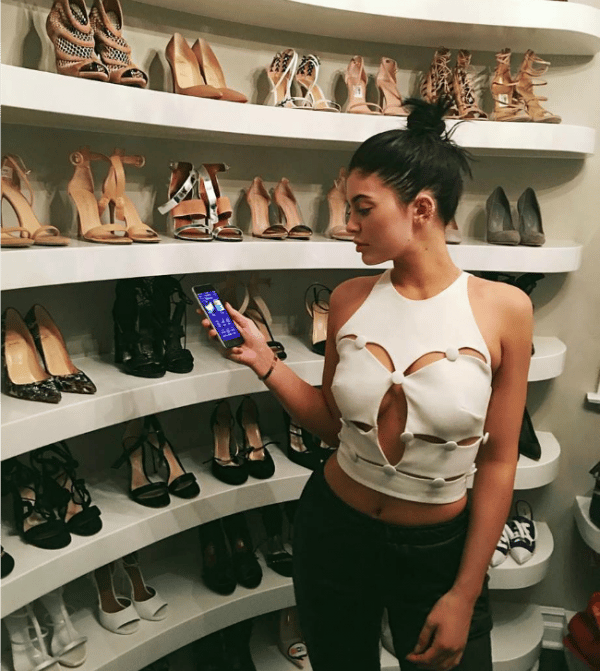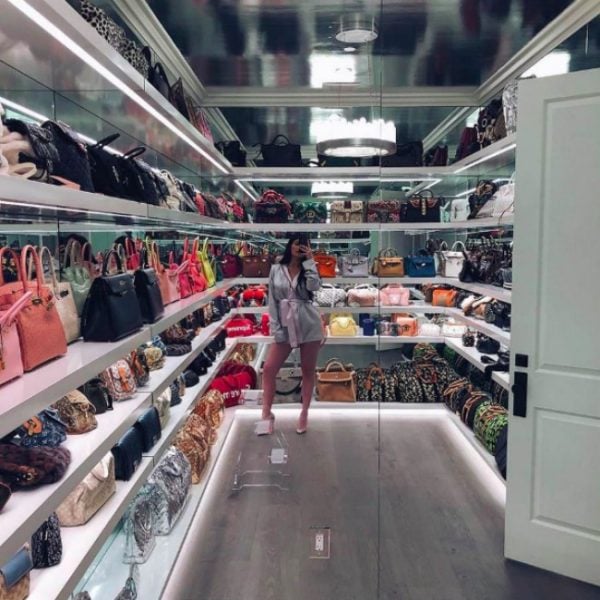 Chrissy Teigen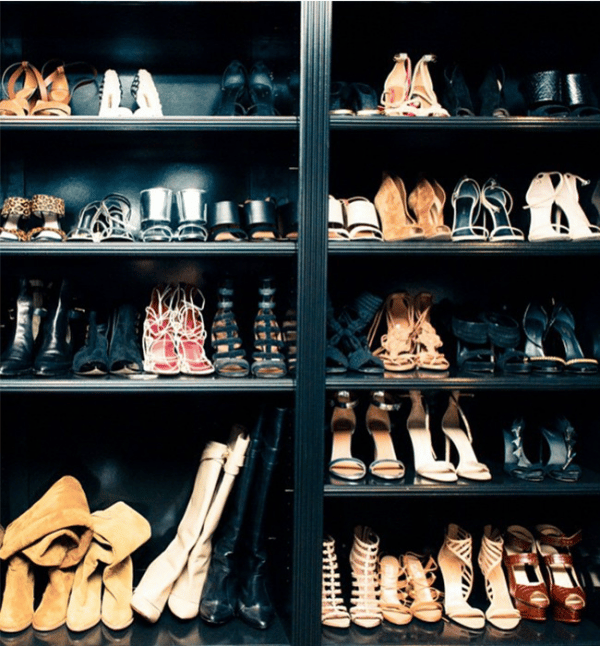 Miranda Kerr
Australian model Miranda Kerr took British Vogue into her closet in 2016.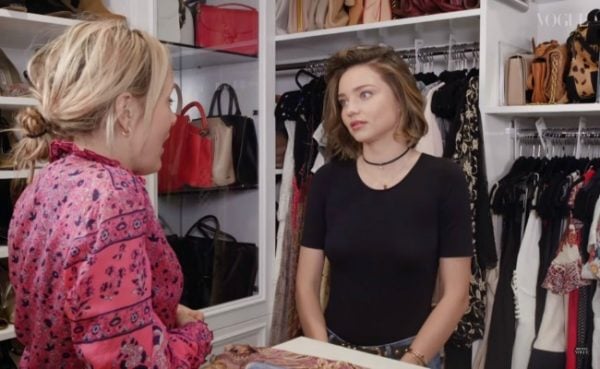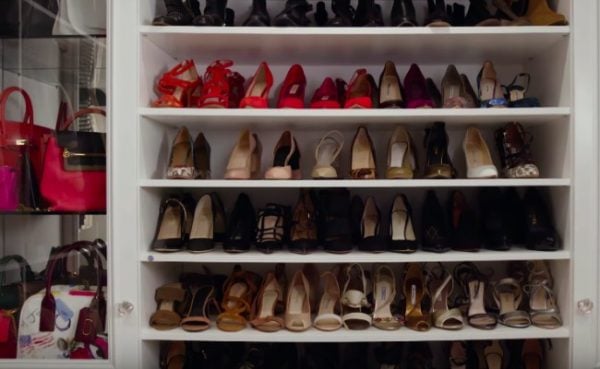 Kendall Jenner
Model and reality star Kendall Jenner has a huge walk-in closet, much like her famous sisters.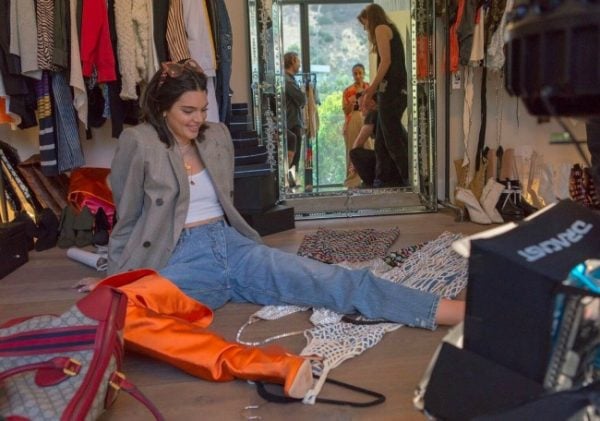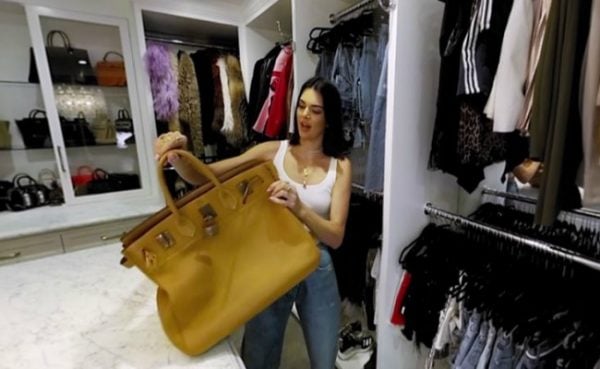 Cindy Crawford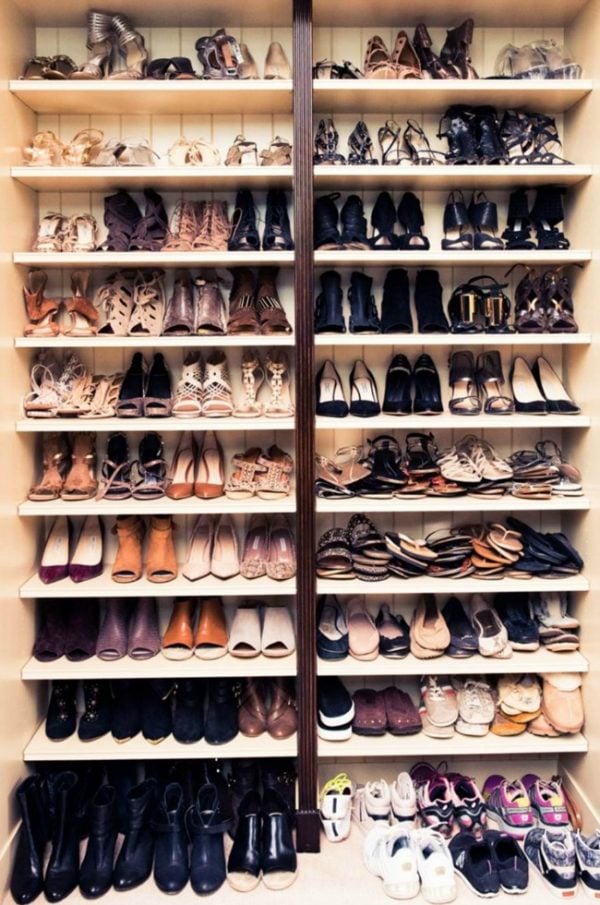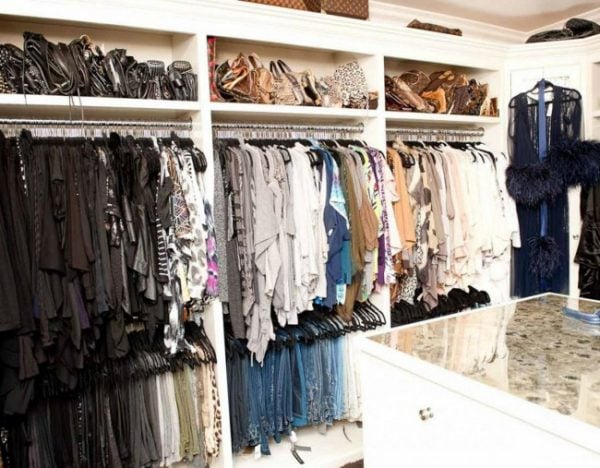 Kourtney Kardashian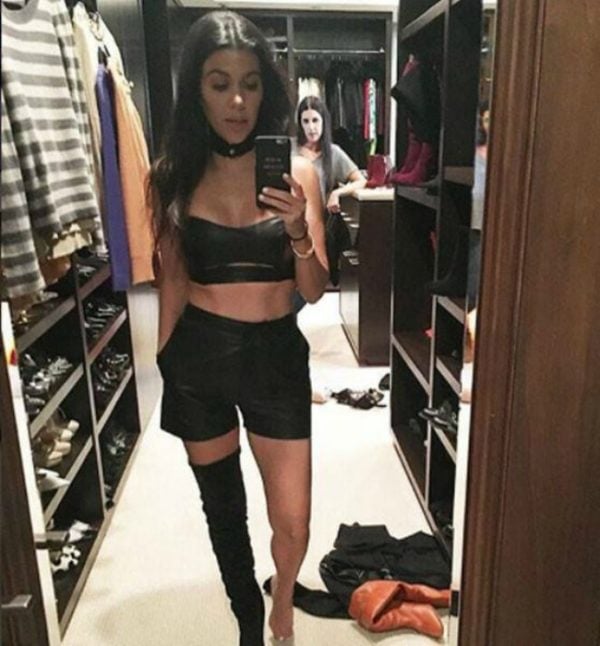 Jaclyn Hill
YouTuber and beauty mogul Jaclyn Hill shared every aspect of her mind-blowing closet in a tour on her YouTube channel.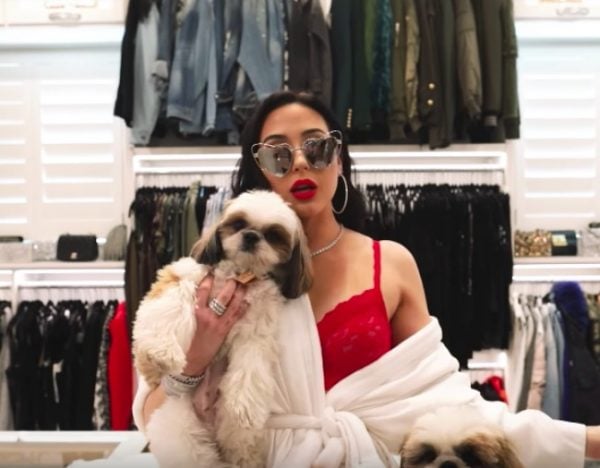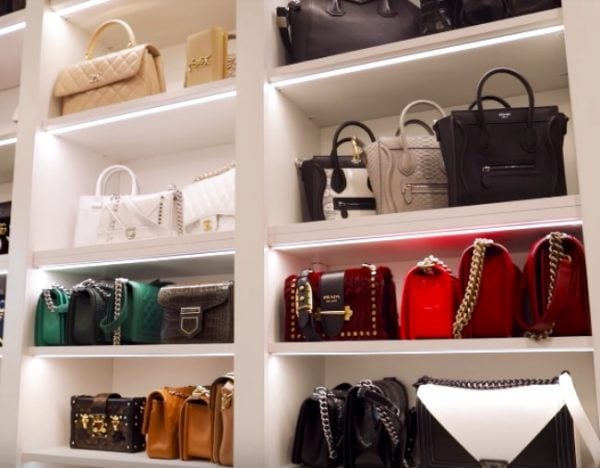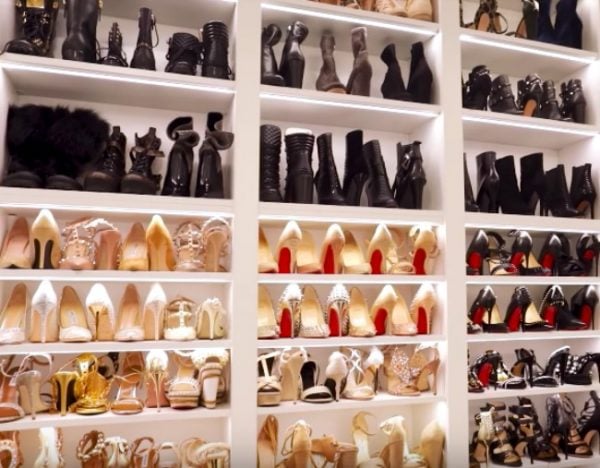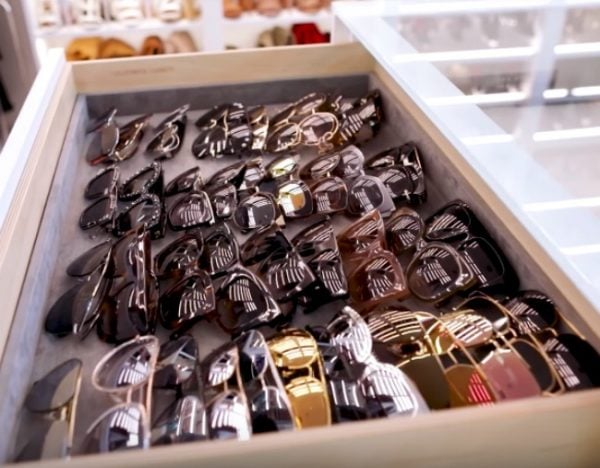 Jessica Simpson
American singer and actress Jessica Simpson shared her extensive shoe closet on Instagram last month.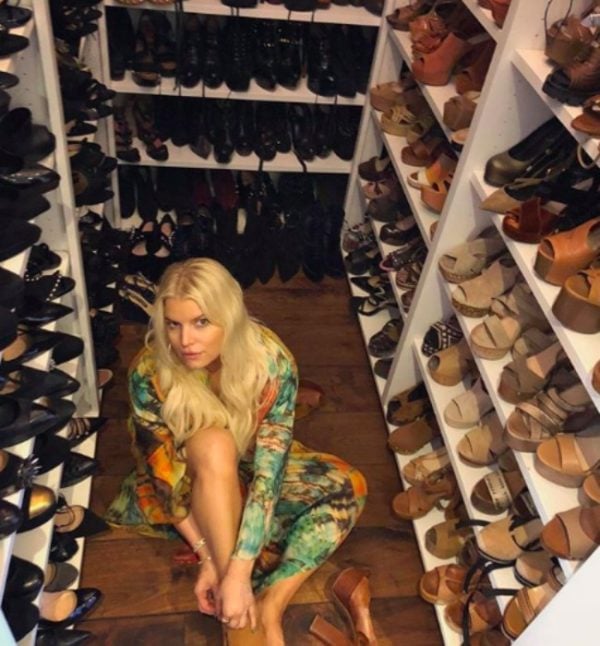 Lisa Vanderpump
Lisa Vanderpump, star of The Real Housewives of Beverly Hill and Vanderpump Rules is well-known for her glamorous style.
The restaurateur's lavish closet includes colour coordinated clothes and surfaces covered in jewels.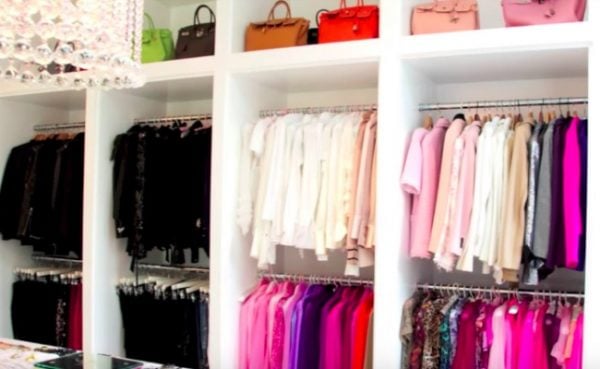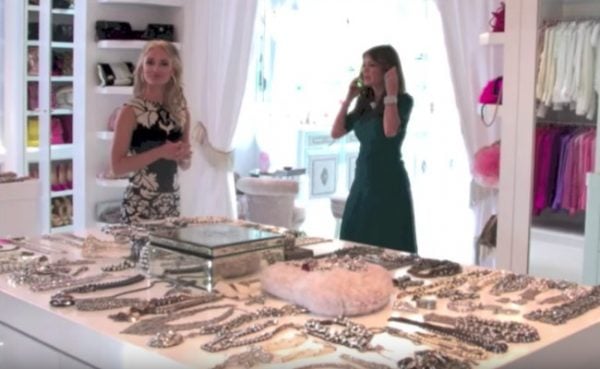 Rachel Zoe
As one on the most popular stylists to the celebs, Rachel Zoe has a shoe collection that even beats the Kardashian's shoe collections.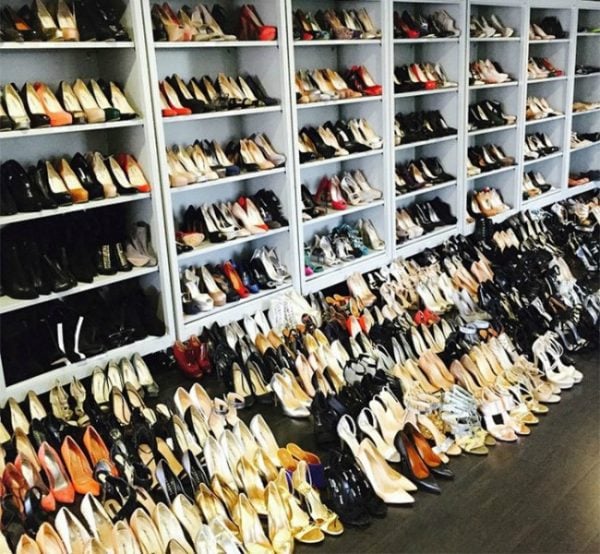 Sarah Michelle Gellar
Actress Sarah Michelle Gellar's impressive shoe collection is a work of art in its own right.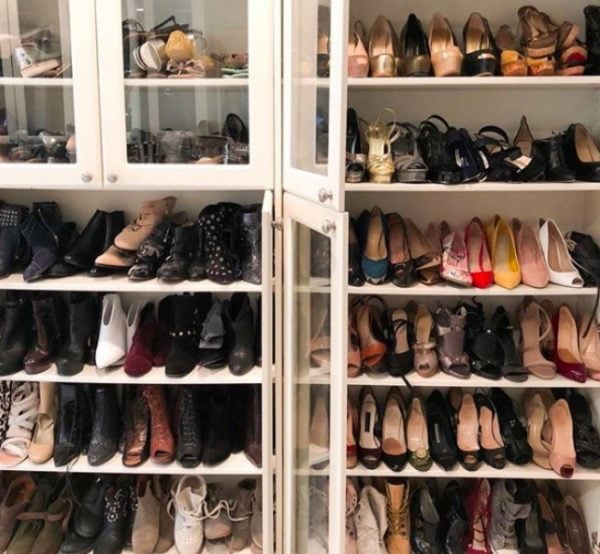 Suki Waterhouse
British it-girl Suki Waterhouse's closet is oh so classy.