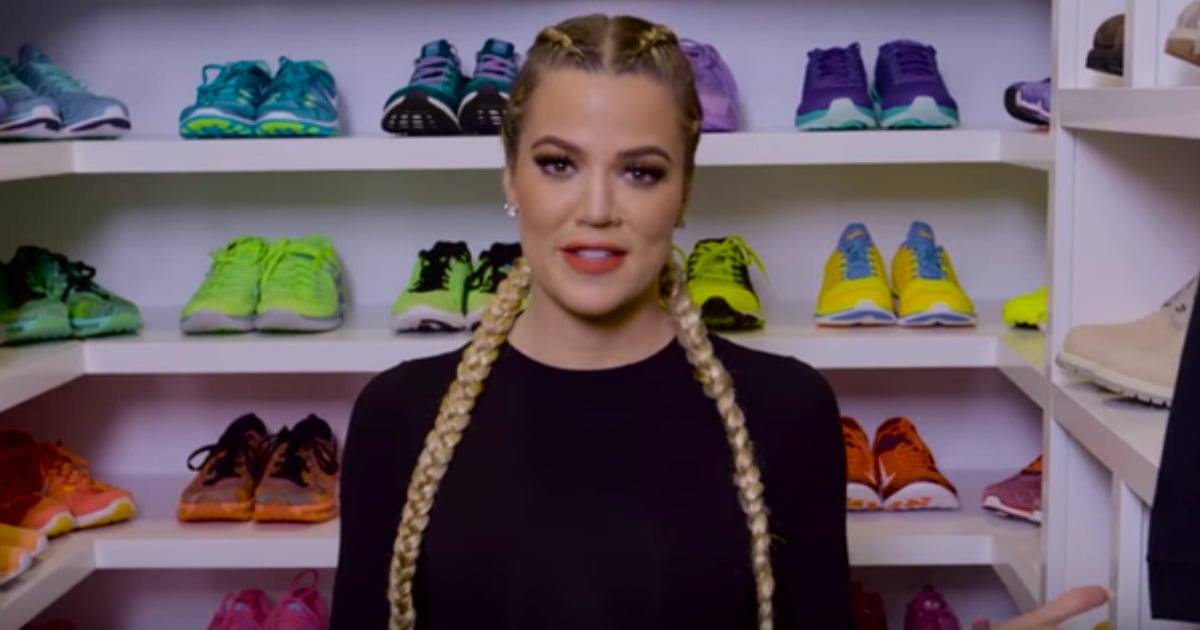 Do you find yourself hopelessly staring into your haphazardly organised 'fitness wardrobe'?
Are you overcome with feelings of dread when you encounter your hundreds of expensive designer exercise tops?
Are your many, many pairs of runners recklessly sprawled across your floor-to-ceiling shoe display?
ME. TOO. God, isn't being enormously rich and in possession of too much workout apparel just exhaaaaauuuusting?!
It so totally is.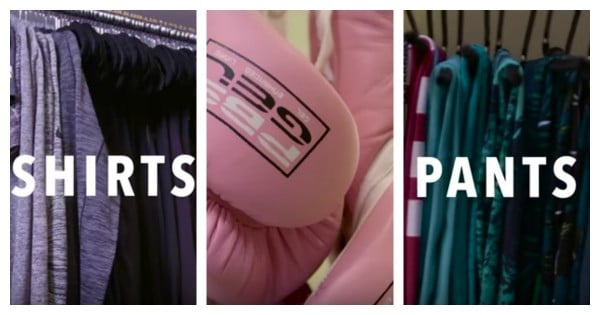 Luckily for you there's no need to fret! Recognising the fact that messy 'fitness closets' are a widespread and very important problem, Khloe Kardashian has made a video just for you.
In the latest instalment of Khlo-C-D, we're taken through the expansive space where Khloe keeps her runners (which, just quietly, is the size of my entire bedroom). There's a heap of colour coordination. There's tops organised entirely by sleeve length. There's Nike sneakers as far as the eye can see.
It's both utterly ridiculous and a little bit like watching porn.