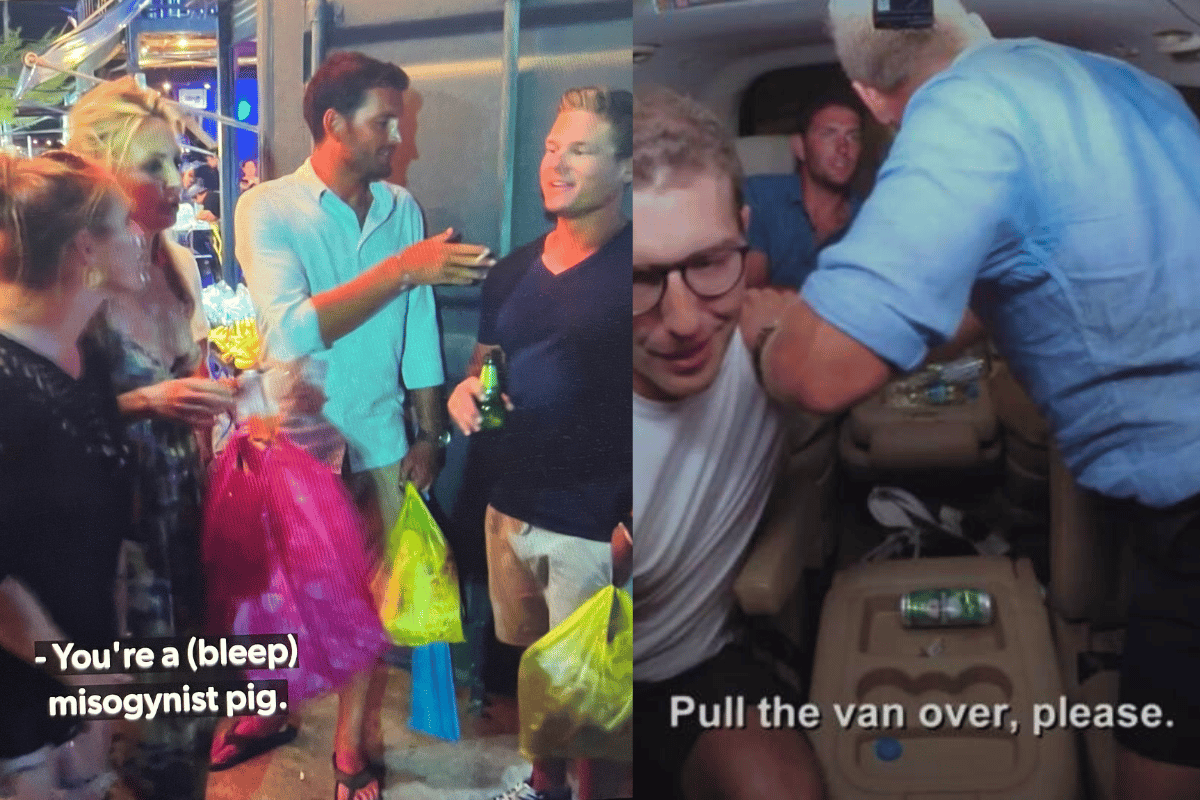 Right now there's one reality TV story that has everyone talking. It has everything to do with a very serious incident in the latest season of Below Deck Down Under.
The boat's bosun [lead deckhand] Luke Jones was paying a lot of unwanted attention to stewardess Margot Sisson, who he had previously kissed without her permission.
After a night out, the crew had gone to bed on the boat, Margot in bed and inebriated.
Luke - wearing nothing but a towel - then entered Margot's bedroom and climbed into her bed. Members of production broke the fourth wall and intervened, telling him to get out of her room.
"Can you f**k off for a second?" he said, now naked, as he slammed the door and held it closed as production tried to push against it.
Captain Jason was notified and Luke was immediately fired, as was another female crew member, Laura, for sexually harassing one of the deckhands.
Watch: The moment when the two crew members were fired by Captain Jason. Post continues below.