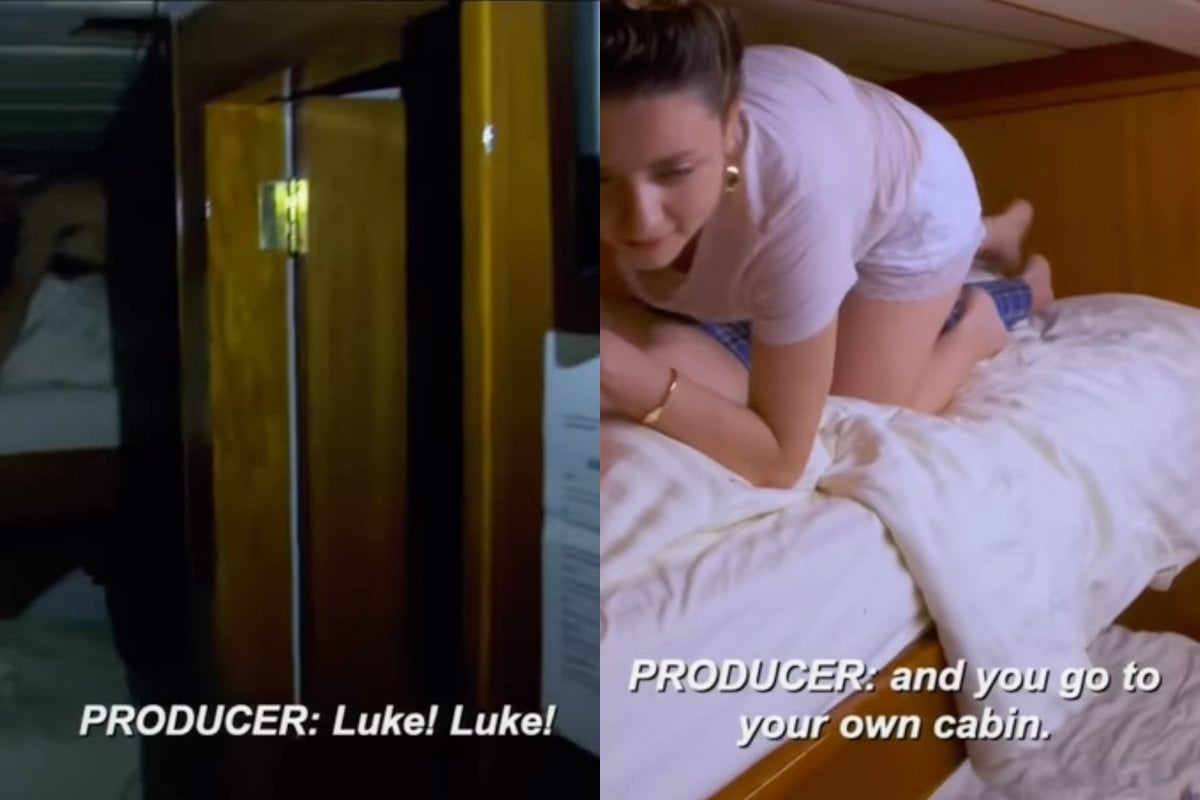 Content warning: This story includes descriptions of sexual assault that may be distressing to some readers.

Reality TV isn't the place you expect to learn about best-practice responses to sexual harassment. If anything, the genre as a whole has an appalling track record when it comes to protecting the physical and emotional health of participants.
Yet last night on Below Deck Down Under, viewers got a front-row seat to what it looks like when bystanders and people in charge refuse to turn a blind eye.
If you're not familiar with the show's premise, the multi-season Below Deck franchise and its spin-offs centre around the lives of crew members working on super yachts in luxury locations all over the world. Think: Vanderpump Rules, but in international waters.
Episode seven of the Australian iteration of the series aired last night, and from the outset, trouble was brewing. Members of the crew celebrate their biggest tip of the season with a raucous night out, involving much drinking and celebrating. Established creep, bosun Luke Jones, who is paying a lot of unwanted attention to an inebriated Margot Sisson, a stew who he has previously kissed without her permission backdrops these festivities.
Enter: Chief Stew Aesha, who, already a beloved cast member, promptly elevates herself to goddess status for reasons that will soon become evident. Seeing Margot passed out on Luke's lap and identifying the power imbalance (and impossibility of consent) in the situation, she intervenes, refusing to leave Margot's side even after putting her to bed.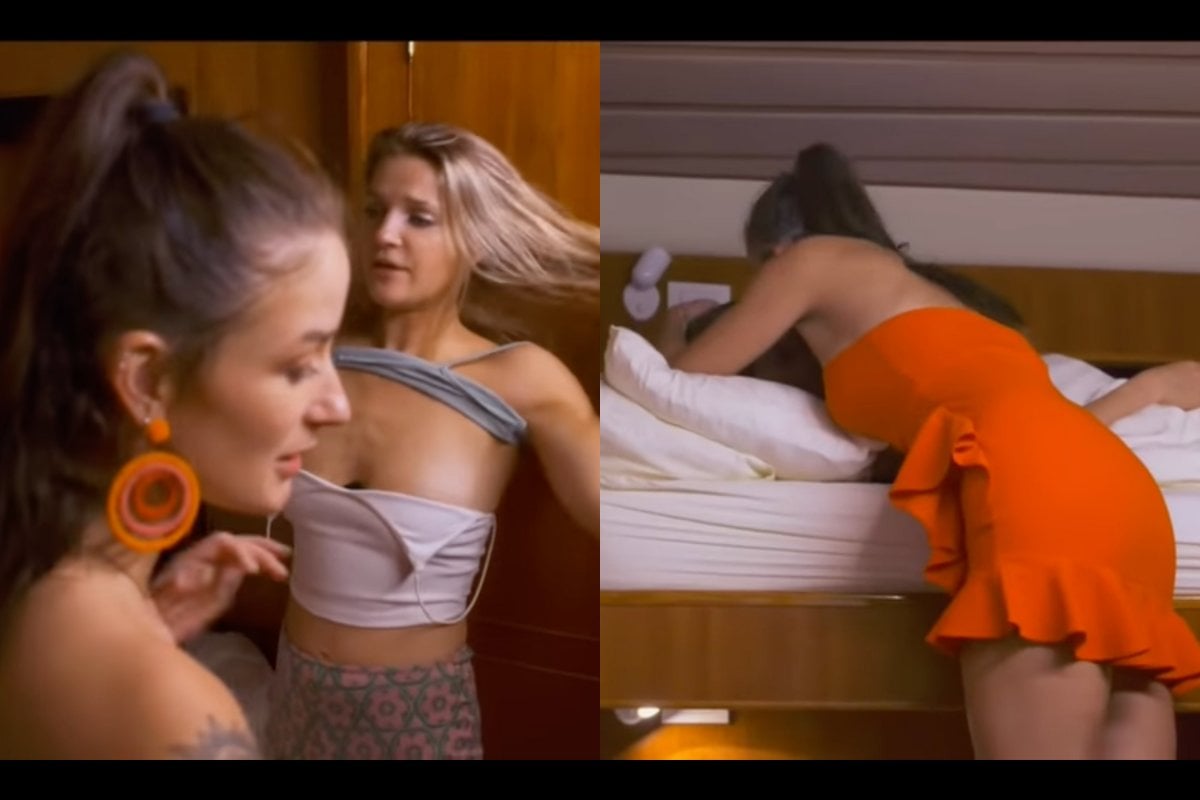 Chief Stew Aesha Scott making sure Margot Sisson was put to bed safely. Image: Slice.