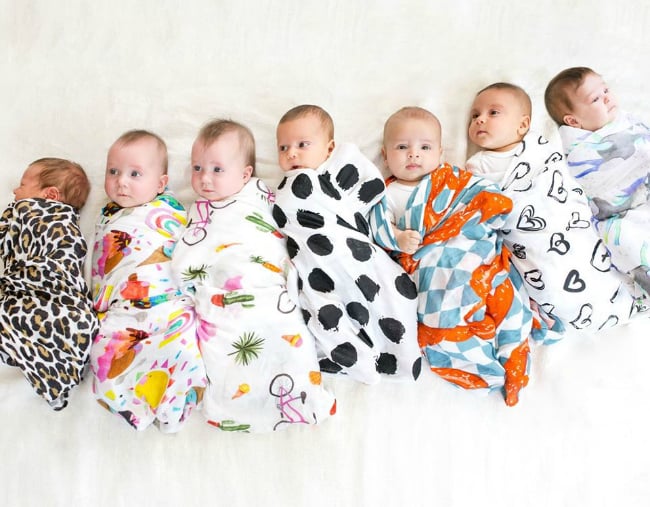 PSSSST… we have a discount code for Lady Startup readers. Enter LADYSTARTUP at the checkout for 20% off. 
As a sleep consultant Rebecca Abraham was constantly asked how to get newborns to sleep.
And although she doesn't do sleep training with babies younger than six months old, she wanted to offer mums a product that might just make their bub sleep a little sounder.
And that's where her idea for Rapt by Bellies & Beyond came from. Swaddling or wrapping is recommended as a way to help babies settle – and Rebecca's wraps make sure parents can also do it in style.
Here Rebecca tells Mamamia how her business began, what her non-negotiables are and the important lessons she's learned.
Tell us a bit about Bellies & Beyond.
Bellies and Beyond have been helping mothers with their babies sleep for years now both in Australia and internationally so it seemed like the natural progression to make baby products to facilitate even more sleep for tired mothers. I don't do formal sleep training on babies under six months but was constantly asked what kind of products to get to help babies sleep evermore. I feel that because I am a mother and sleep consultant – I knew exactly what mums wanted and needed… and knew they needed to look good!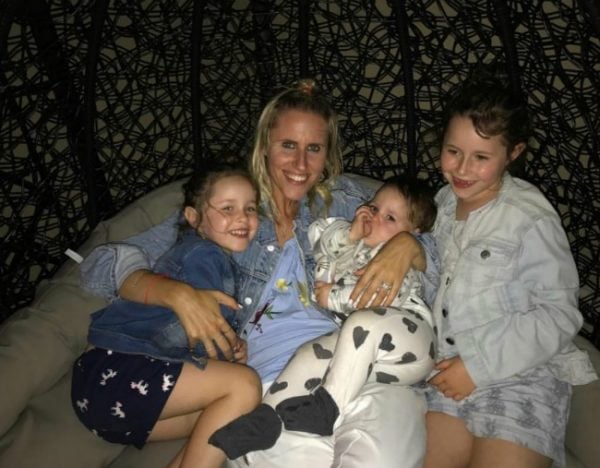 What were you doing before you went into business for yourself?
I used to be a kindergarten teacher in my before life. Then I had my own baby and knew that I couldn't go back to it. Whilst, of course, I loved the kids, part of the appeal was that I could work shorter days and get school holidays to be with my own growing family. Unfortunately, my plans didn't work out because the whole system changed and long daycare became the norm and not the exception. So then I started my training to become a sleep consultant and worked with mothers for a few years and then most recently I started designing and making my own wraps... which brings us to now.