PSSST – We have a 10% discount code: LADYSTARTUP
What is Chuchka?
Chuchka is a fashion company that appreciates stylish and luxe fashion items at an affordable price. I wanted to create items that I wanted, that are fashion forward, but aren't going to break the bank. It's the type of accessories I was always looking for at a price point that makes it affordable.
What were you doing before you went into business for yourself?
I am a qualified child and adolescent clinical psychologist and was working in both the private and public sectors.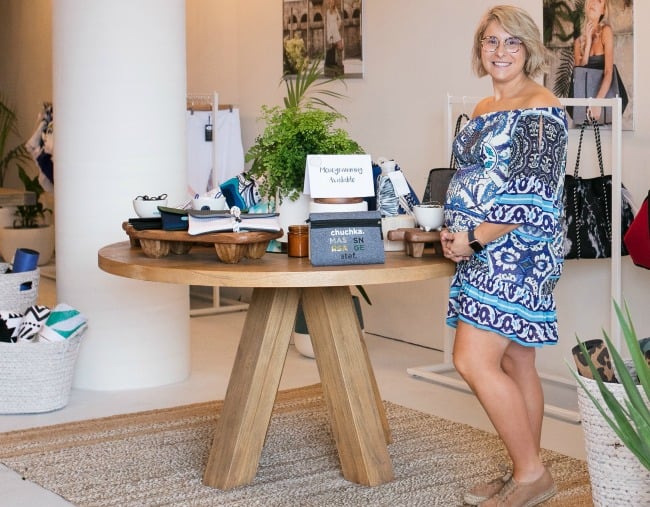 Stefanie Schwartz. Image: supplied.
What made you want to start your own business?
It really started as a bit of a hobby to keep my brain busy during maternity leave but quickly grew into a business.
I studied psychology and worked with children for about ten years, and when I had my own children I craved something more creative.
How did you come up with the name?
Chuchka is the ancient Yiddish word for 'trinkets' or 'collectables' - so what better word for my business creating exactly that. It's a word we used a lot in my family growing up to refer to cool accessories.