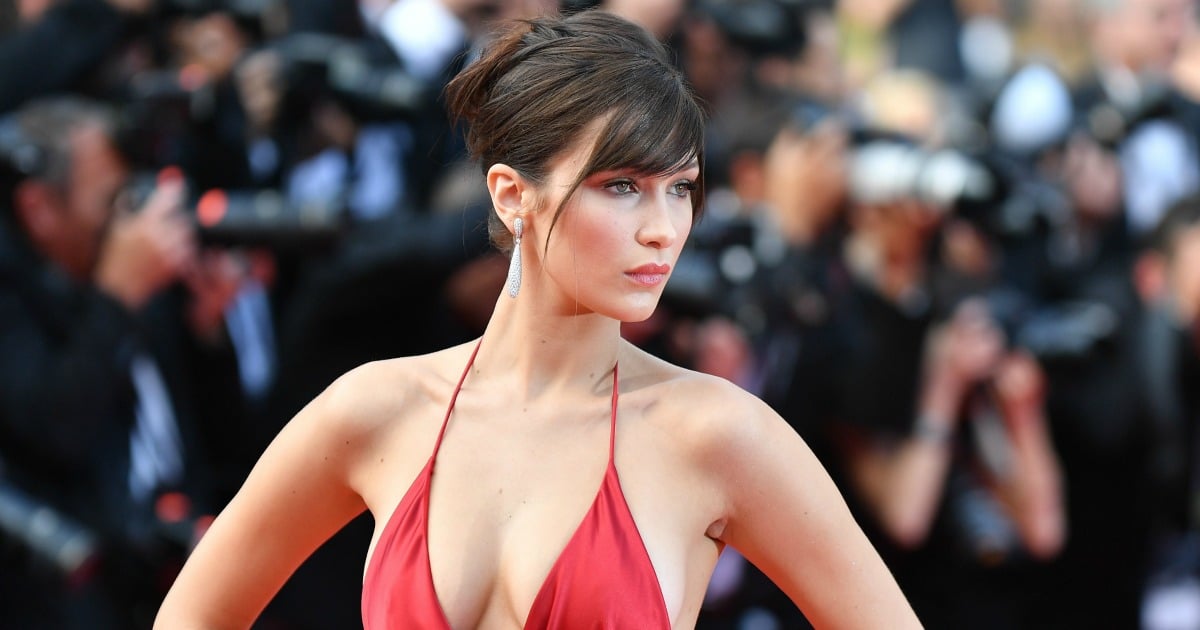 In 1994, it was the 'safety pin' Versace dress that propelled Liz Hurley to worldwide stardom. In 2000, it was Jennifer Lopez's plunging foliage-print number (also Versace). And just last week, it was the Camilla and Marc fishnet-esque creation Jesinta Campbell wore to the Logies.
By the look of things, the shock factor of "barely-there" red carpet dresses won't be expiring any time soon.
And the latest celebrity to scandalise the public with her outfit choice is Bella Hadid.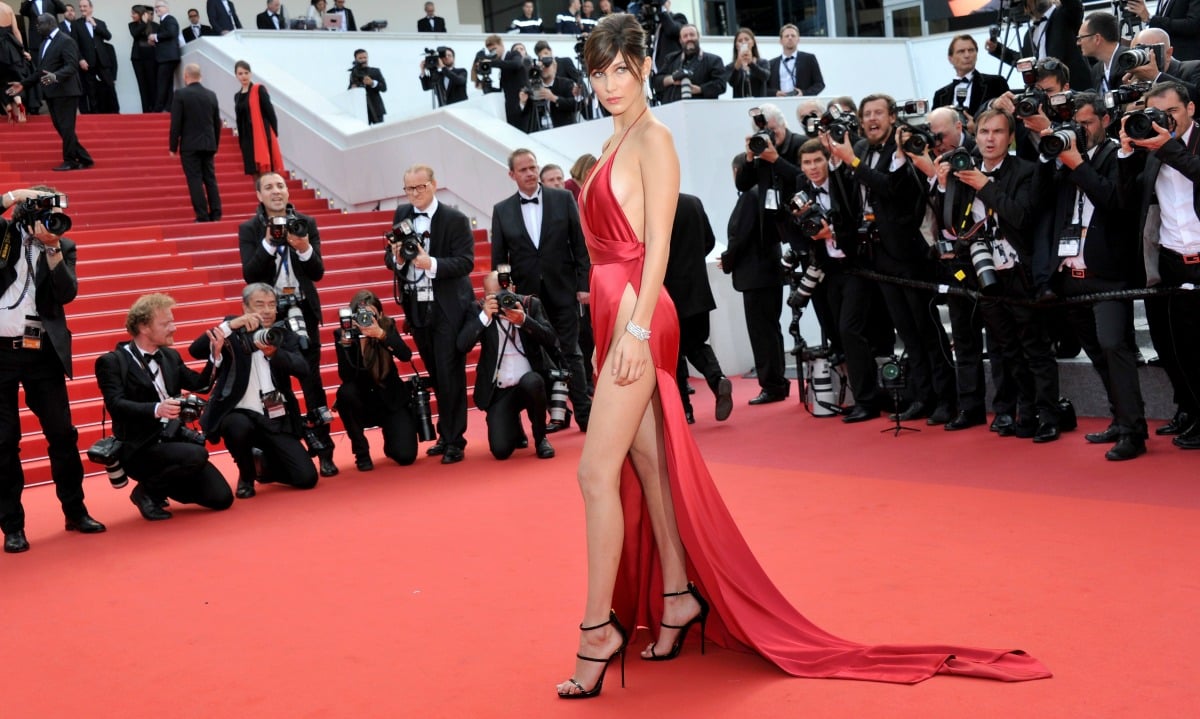 Image: Getty
Overnight, the model of the moment was snapped on the Cannes Film Festival red carpet in a silk gown with a dangerously high split... and no underwear.
Custom-made by Alexandre Vauthier, the scarlet dress was risque at every turn: entirely backless, with a plunging neckline and a split on the left side that bypassed the 19-year-old's thigh to reach her the top of her hip.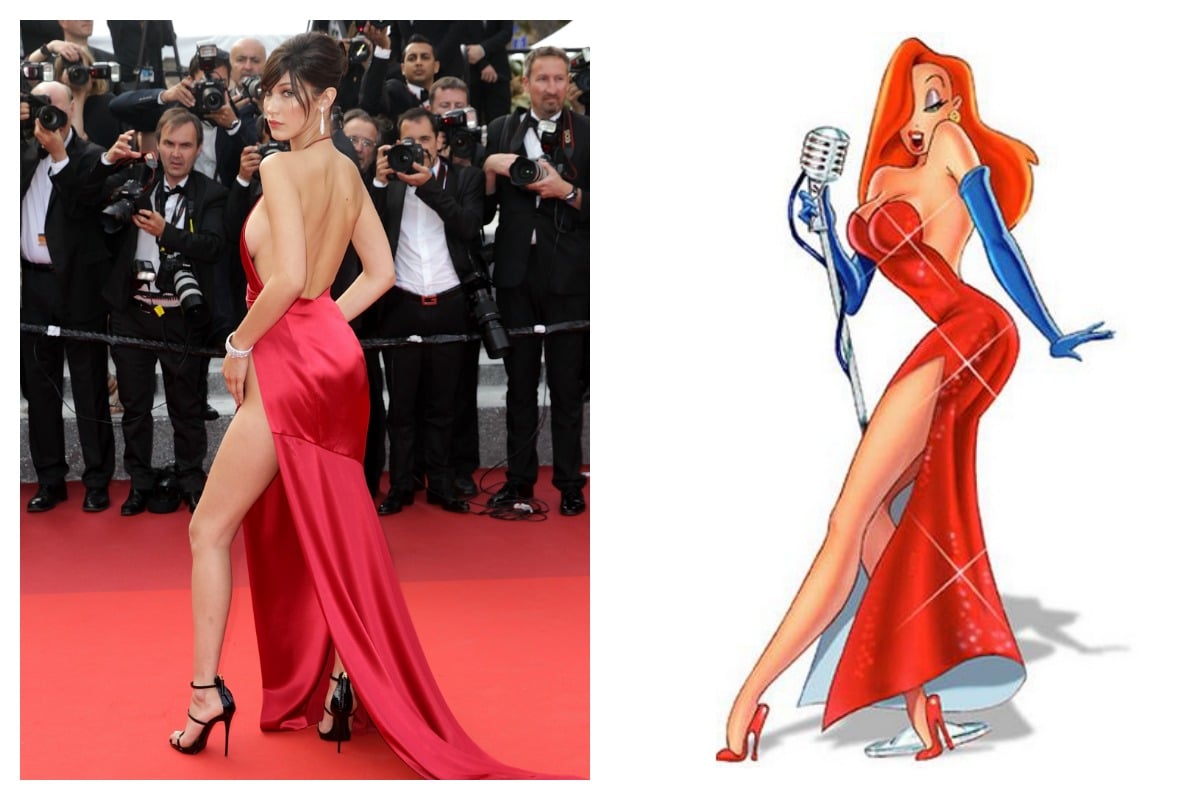 Just us? (Images: Getty, Disney Wikia)
Now, this is pure speculation, but we can't help thinking the inspiration was Jessica Rabbit's famous Who Framed Roger Rabbit gown.
Although the split on Hadid's dress would probably even make Ms Rabbit blush.
Watch: The red carpet action from the Cannes film festival. (Post continues after gallery.)
Even the slightest hint of a breeze along the French Riviera could have resulted in indecent exposure, yet Hadid managed to navigate the red carpet — including a staircase — without revealing more of her body than she intended to.
Impressive.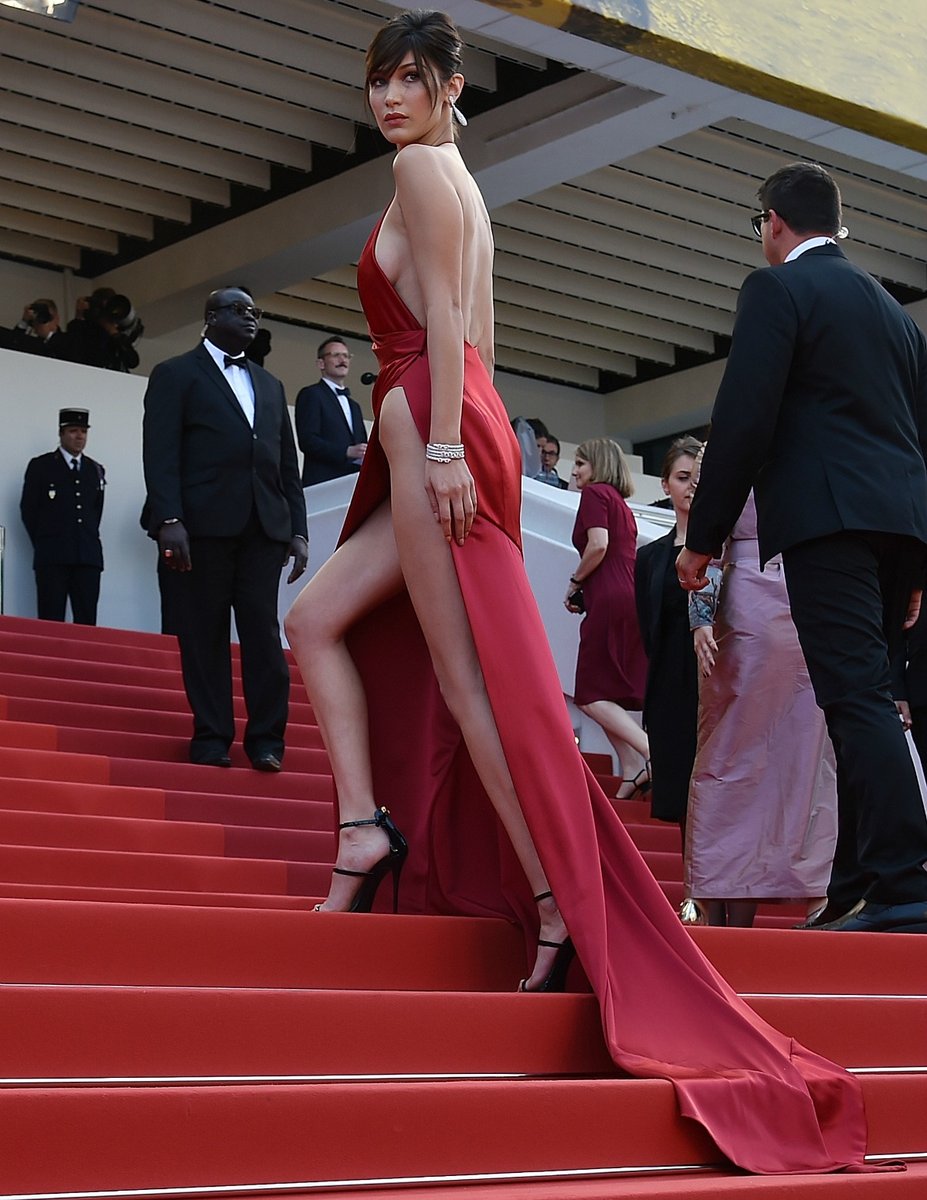 Yes she Cannes. Image: Getty
Particularly impressive because the younger Hadid sister was probably quite jet-lagged in the wake of her whirlwind visit to Sydney for Mercedes-Benz Fashion Week.
The model's dress was a show-stopper, but it hasn't been the only one to catch our eye. Click through the gallery below to see our other favourite looks from Cannes this week.
All the looks from the Cannes Film Festival 2016