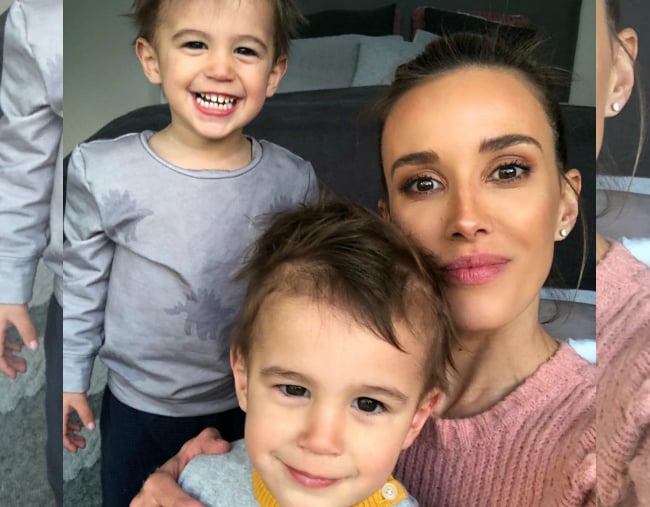 Two years ago today, Bec Judd delivered two healthy baby boys via a high risk c-section.
It gave the TV presenter and her former AFL player husband Chris Judd their twins Tom and Darcy.
Today, Saturday September 29, is their second birthday. To celebrate, 35-year-old Bec has shared two photos from the moments the boys were brought into the world.
"Birth is a miracle and my c-sec pics are pretty cool. My babies are two years old today," the mum-of-four began.
'The first pic is Tom who was head down and occupying the plum, exit spot for a couple of months. Darcy is the second pic, forced to hang out in the breach position with his head under my ribs for a lot of his time in utero and born arse first."
View this post on Instagram