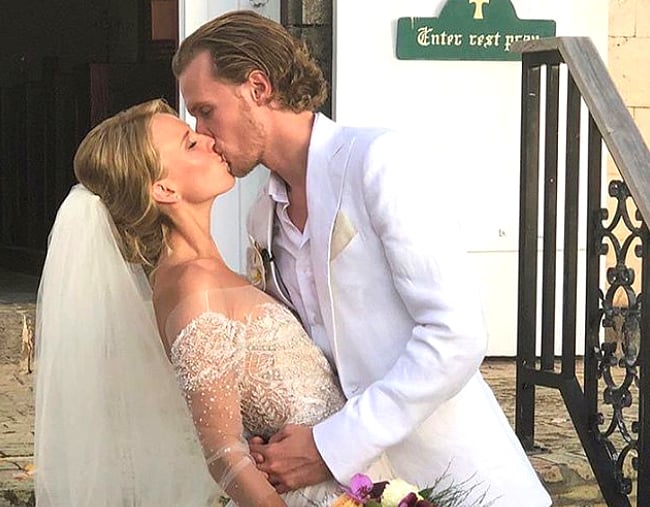 Remember the Hiltons? The famous family behind the Hilton Hotel chain?
While most of us think of Paris and her perfumes/horrible songs/The Simple Life reality show with Nicole Richie/90s fashion when we hear the Hilton name, one Hilton you might never have thought about in your life is Barron Hilton II.
He's the younger brother of Paris and sister Nicky Hilton and he got married over the weekend. The photos are as luxe as you'd expect from the hotel family worth a casual US $300 million (almost $400 million AUD).
The 28-year-old Hilton heir married Countess Tessa Gräfin von Walderdorff (yep, that's her real name) on the Caribbean island playground of the rich and famous St Barts, where the couple first met.
Wedding guests said the two-day celebration "wasn't over the top", Page Six reports. Our idea of over the top and the Hilton family's is probably a tad different though.
The 24-year-old bride wore a stunning custom Watters beaded ballgown with sheer three quarter length sleeves and an ivory veil, a gift from designer Toni Federici. Her bridesmaids wore pale blue and the groom an all-white suit.