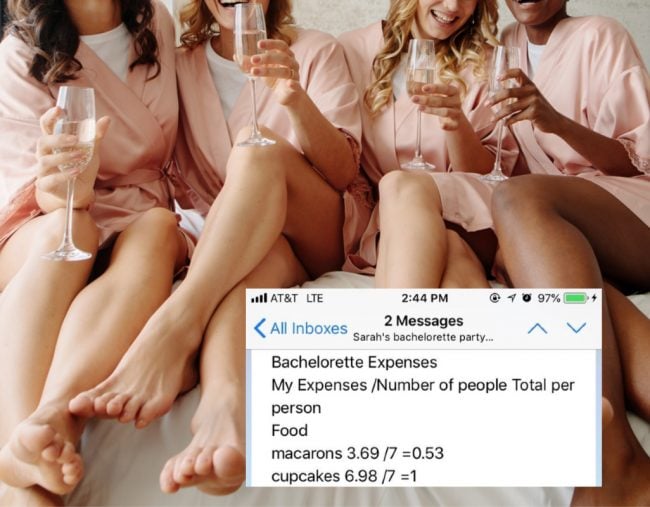 Um.
When you leave a hen's party you expect to take away severe dehydration, a headache and stories you can never, ever share. One thing you don't expect to have is an itemised invoice saying you owe $0.43 cents for M&Ms.
But uh… That's exactly what seven women got after attending 'Sarah's bachelorette party'.
One of the women shared the message she received on Reddit following the event and it's just… mind-blowing.
The bride had divided the cost of everything between her seven attendees… including the $3.69 spent on macarons, $2.99 spent on a watermelon and $82.16 spent on pizza. They also spent $2.50 on lemonade and $1.68 on Sprite, which seems unnecessary because aren't they the same thing???