It's supposed to be an innocent night out with the girls, a few drinks, and a chance to let your hair down before your big day.
But sometimes the combination of alcohol, drugs, and a YOLO attitude, can lead normal women to do things they'd never even consider in the light of day/when they're not wearing a pink slash and waving around a pink dildo.
So how do you know when a hen's night has gone too far?
Last weekend a group of women made the news when they were kicked off a flight to Majorca for wearing offensive t-shirts.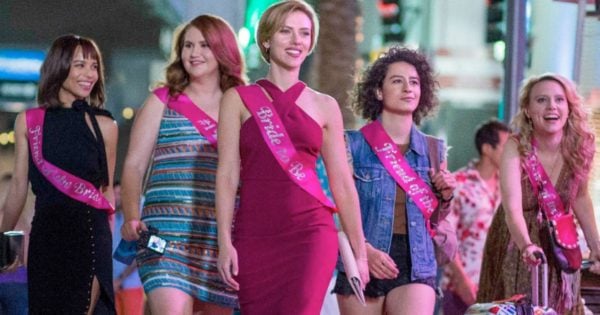 The women were wearing matching t-shirts that read: "Bitches on tour".
According to The Telegraph, the women were asked repeatedly throughout the whole check-in procedure to remove their t-shirts or to cover up the offensive language. After they continually refused, they were kicked off the flight.