A small disclaimer to begin: I am not unfamiliar with stress.
I work three jobs. I just finished my final exams for my law degree. Yesterday, a senior person at work asked me to explain "metadata" to them (cue a lot of frantic Googling and a few tears). Once, a dog I was walking stole a small child's toy from her tiny arms and ran around the park with it for over an hour, and I had to chase after him while the angry mother screamed, "GET YOUR DOG UNDER CONTROL!"
So, yeah. Stress and I are old pals.
But recently, I was asked to do the most stressful thing I've ever done – and the worst part is, I DIDN'T EVEN REALISE UNTIL IT WAS TOO LATE.
Here's how it went down:
My beautiful best friend announced she was getting married (thrilled).
She asked me to be her maid of honour (double thrilled and a little bit chuffed to have beaten out the competition been asked at all, such an honour!).
She broke the news to me that this would involve organising a Hen's Night (great! What is that?).
The wedding wasn't for a year (loads of time to organise the Hen's Night).
The wedding wasn't for at least five months (loads of time to organise the Hen's Night).
The wedding wasn't for two months (my God, should have already organised the entire Hen's Night, almost too late now).
I organised the Hen's Night.
It was terrible.
See, I'm not what you'd call a natural party planner. Whenever, by accident, I happen across a DIY Pinterest board, I shut the lid of my computer and back away slowly in case someone asks me to crochet a tablecloth. The idea of sitting down and searching "Hen's nights Sydney" filled me with so much dread that I couldn't bring myself to do it for literally nine months. When I did take the plunge (out of sheer and absolute desperation), there were so many options that I had to take a break from sitting down and Googling things to sit down and think about what, exactly, I'd gotten myself into.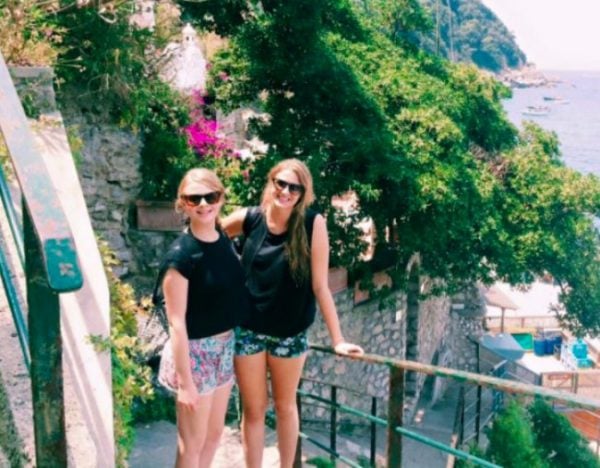 The problem with organising Hen's Nights, you see, is that there is a lot to do. The other problem is that there are too many people involved. The other other problem is that you're trying desperately to make the bride happy without asking her annoying questions all the time about what will make her happy, and everybody (you, the other bridesmaids, someone's mum, your elderly neighbour) has different ideas about what will make the bride happy, and there's no certain way to work out who is right.