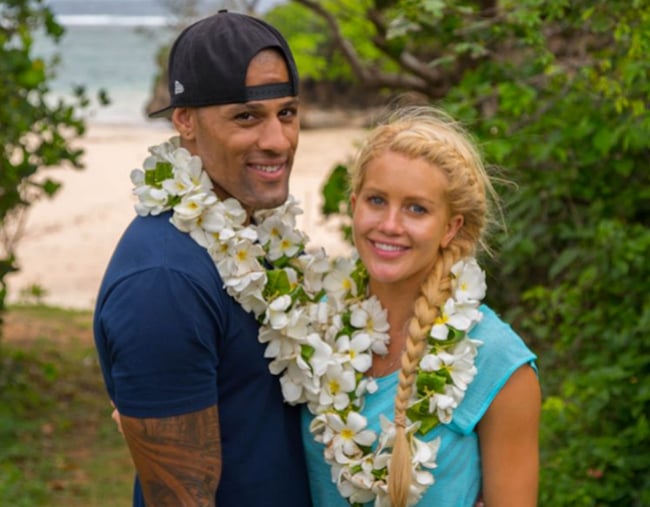 Ali Oetjen has moved on and is currently filming The Bachelorette, but alas, it seems Grant Kemp is still bitter about his ex-girlfriend.
In an interview with the Daily Mail, Kemp made some wholly unnecessary comments about how Ali was supposedly edited by producers on Bachelor in Paradise. 
To recap, Grant and Ali finished the show by declaring their love for one another, but just minutes later we learned they had broken up. Soon after, Grant claimed they broke up because Ali had cheated on him while visiting him in Los Angeles in March.
Grant claimed to the Daily Mail that Ali's "sweetheart" image was all down to the producers.
"If you look at how they edited Ali on Bachelor In Paradise, you could tell by the editing that they had a plan B if we broke up, because they made her out to be this sweetheart…a wholesome girl, that all the guys want."
Grant also said Ali was "not that hot of a commodity"… Because that's exactly what women are. A "commodity".
"There were a couple of guys that liked her. And they liked her at the same time. It was in the beginning stages and when you show all the guys talking about the same girl, it creates this illusion of 'Oh wow, she's actually really cool'."
Wait, Grant. Weren't you one of those guys?
Two words: Move on.
Mamamia has reached out Network Ten and Ali Oetjen for comment, who are each yet to respond.