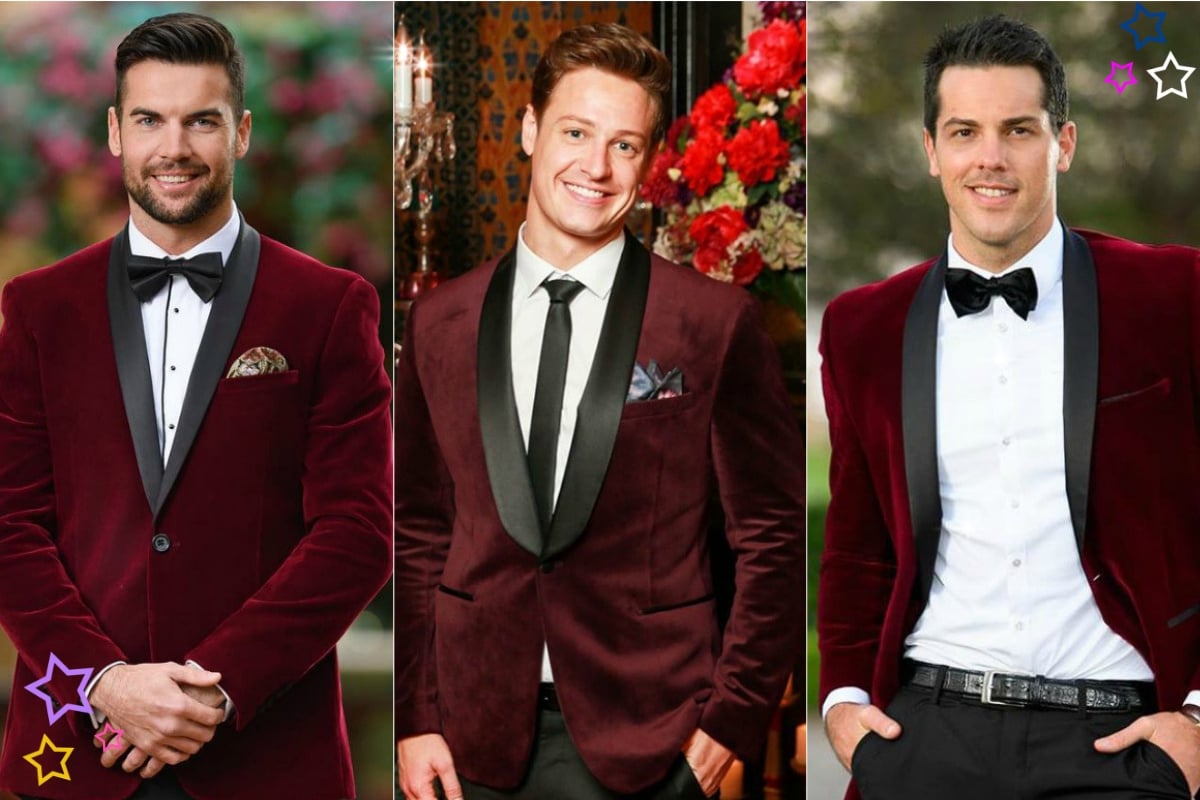 1. Oh. The Bachelor Matt Agnew's red velvet blazer looks very… familiar.
Well. This is awkward.
You see, The Bachelor looks very glamorous with all it's helicopter dates and fancy cocktail parties. The contestants are even provided a stylist to help them dress for each rose ceremony.
However, some viewers with spectacular memory have pointed out that the stylists continue to recycle clothes from old seasons.
Including, this maroon velvet jacket, worn most recently by Matt Agnew, but also by previous The Bachelorette contestants Jake Ellis and Blake Colman.
Oh. And it was also worn by Married At First Sight groom Dino Hira in his official promo shots.
"That jacket haunts me," Jake Ellis commented on the photo. Us too, Jake, us too.
In case you were wondering, the jacket is from Politix, and will cost you a cool $329.
It's not the first time the same clothes have been spotted through the seasons. In 2016, Keira Maguire was seen wearing a dress previously worn by Sam Frost when she was the bachelorette, and Charmaine De Pasquale who was on Sam Wood's season.
Mamamia meets The Bachelor, Matt Agnew. Post continues after video.