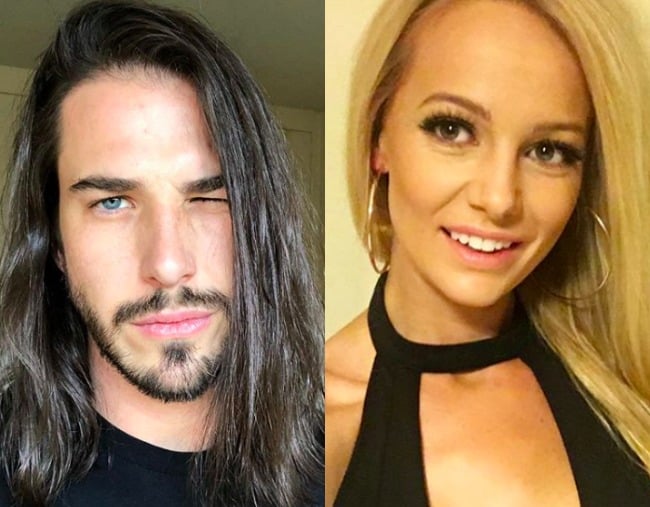 We wish we were better than this.
We wish we didn't care.
We really, really do.
And yet… we live for this drama.
Leah Costa, of Bachelor and fake engagement fame, has explained exactly why she chose to share an Instagram post telling of her breakup with former Big Brother star Drew (whose actual name is Anthony). And we learned that she's pretty sure he cheated on her.
In case you were otherwise occupied today and did not learn the latest twist in the saga that is Leah's fake engagement, here's the latest: Leah revealed today that it was Drew who she'd been dating – but not engaged to – since leaving Bachelor in Paradise. And sometime in the past few weeks, possibly even today, he's broken her heart.
"Life is hard and sometimes life is cruel," she wrote next to a photo of the pair kissing on Thursday afternoon. "Sometimes your [sic] lucky enough to find the person that is everything youve [sic] ever been looking for and more, only to discover that they are broken inside…"
Then, just a few hours later, she explained why she chose to post about the breakup in a series of clips on her Instagram Stories.