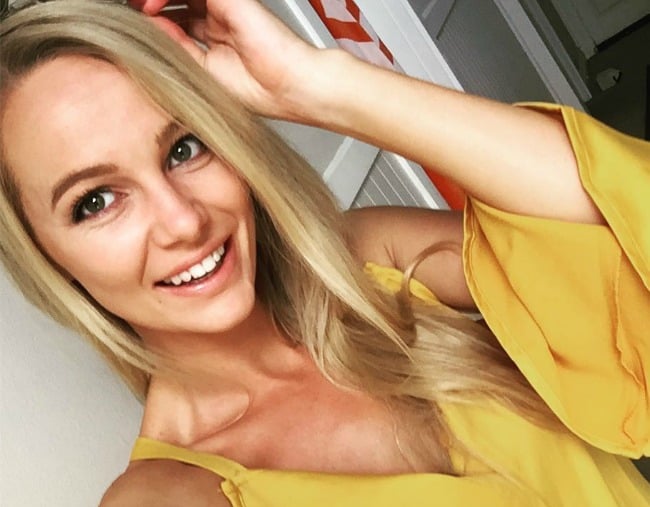 It's the saga that just keeps on giving.
The day after Leah Costa left Bachelor in Paradise last month, the 25-year-old appeared on Studio Ten wearing a very conspicuous ring on her left hand. When asked directly about her 'engagement,' she lightheartedly changed the topic, and for the next 24 hours the media spent a (shameful) amount of time speculating on who Costa's fiancé could possibly be.
It turned out, however, that it was all a lie – the reality TV personality was trying to make a POINT about the POWER OF SUGGESTION and INTEGRITY and how we should EDUCATE OURSELVES and take things with a GRAIN OF SALT.
Unfortunately, I have yet to learn any of those lessons, and am instead ogling at a post Costa just shared on Instagram about a man who, she says, has "broken my heart in a way I didn't know it was possible".
That man, to many people's shock, is Anthony Drew, better known as GODDAMN DREW WHO WAS HOOKING UP WITH TULLY ON BIG BROTHER IN 2013.
I know, I know.
"Life is hard and sometimes life is cruel," Costa wrote on Thursday afternoon. "Sometimes your [sic] lucky enough to find the person that is everything youve [sic] ever been looking for and more, only to discover that they are broken inside…"
Ouch.
"You made me happier than I knew I could feel," she wrote, before tagging Drew, and adding, "I hope you find whatever it is your [sic] looking for."
Omg omg omg omg.