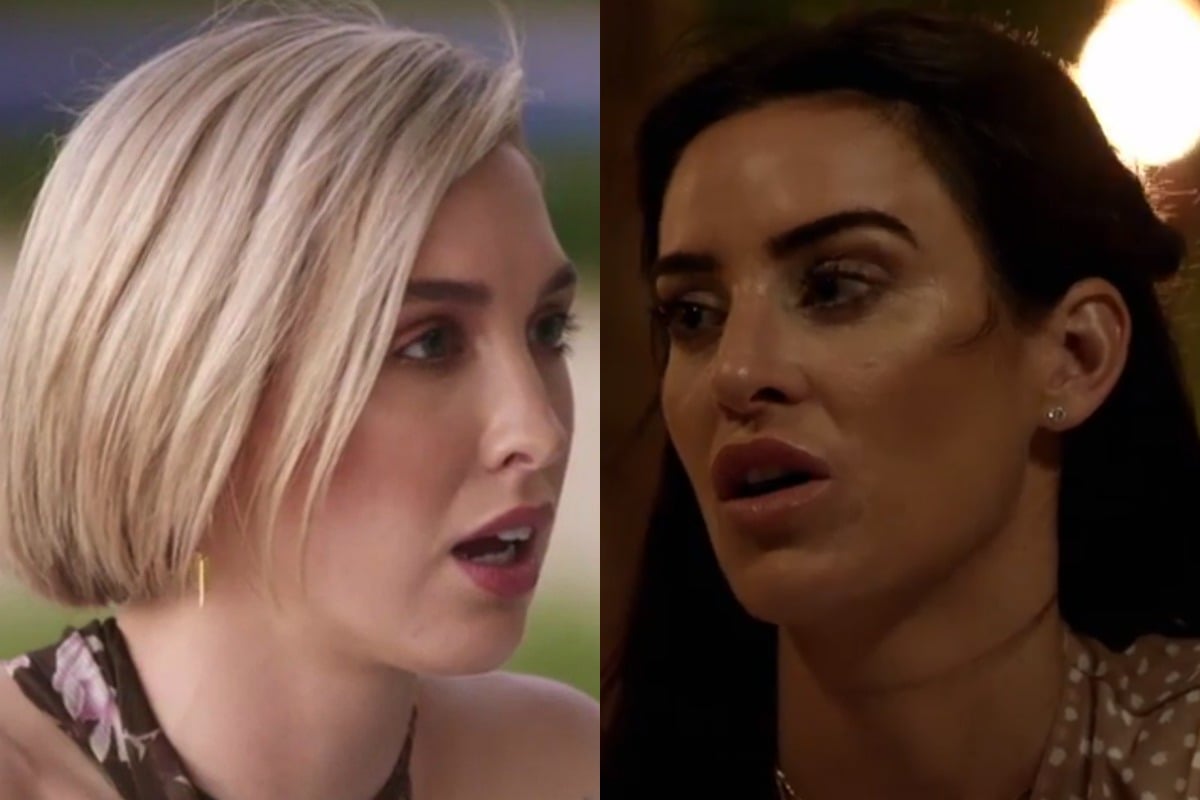 The biggest feud on Bachelor in Paradise was one we didn't see.
Rachael Gouvignon and Alex Nation hadn't spoken to each other since they appeared as contestants in Richie Strahan's season of The Bachelor. When Rachael left the show she was open about her animosity towards Alex, claiming the 27-year-old winner had spread lies about her.
The bachie alums were reunited on this season of Bachelor in Paradise, but they were rarely seen interacting with each other.
Speaking to Mamamia on Friday, Rachael explained she outwardly avoided Alex during her time in paradise.
The Mamamia Out Loud team on why we're all so obsessed with reality TV. Post continues after audio…

"I was always wary that she was going to create another lie about me," she said. "I didn't want anything to do with it and I just sat back and watched her do the same thing [to others].
The 34-year-old believes her fellow bach alum, who was most recently getting close to Bill Goldsmith and Brooke Blurton in paradise, is playing the game in a big way.
"I just thought I can't be near this person, she's playing the game, she's very dangerous in the fact that she's so good at lying," she said. "She's definitely not a person I'd like to bump into because I think she's hurt a lot of people."
Rachael said we're definitely not seeing the real Alex on our TV screens.
"Alex is definitely playing a big game in all of this. It's just unfortunate that the viewers aren't seeing everything that happened because she does it in such a way… it's very conniving. She's like a master manipulator.