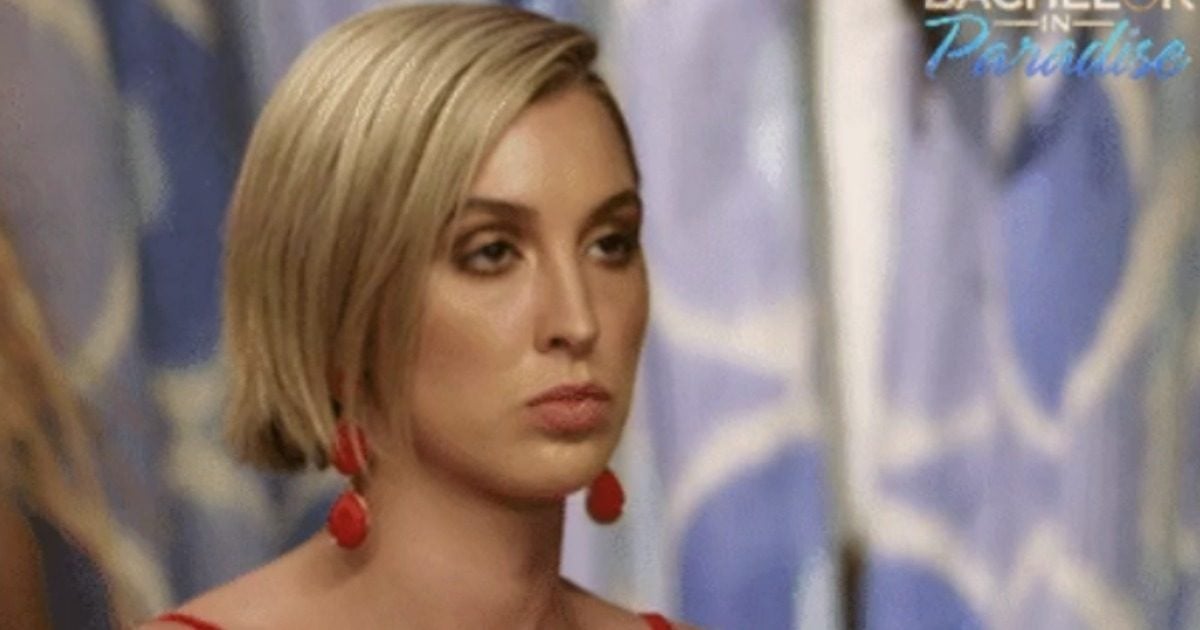 Well, that was a drama filled episode of Bachelor in Paradise. Wowee.
We opened with one set of couples, and ended with a complete re-write of the romances. But nothing was more of a shock than Bill Goldsmith's date with Florence Alexander, and the fallout that followed.
Alex Nation, it appears, was just as shocked as the rest of us, as she watched on from her lounge room last night.
She took to Instagram to debrief: "Hooley Dooley that was hard."
"Sadly we aren't privy to seeing everything that unfolds in paradise and it's hard to learn some harsh truths watching it back months later.
"Thankful for friendships like this one Cass."
As the episode begins, Bill is whisked off for a date on a yacht with Flo.
She openly admits that they'd met on the outside, been on a few dates, and even shared a kiss.