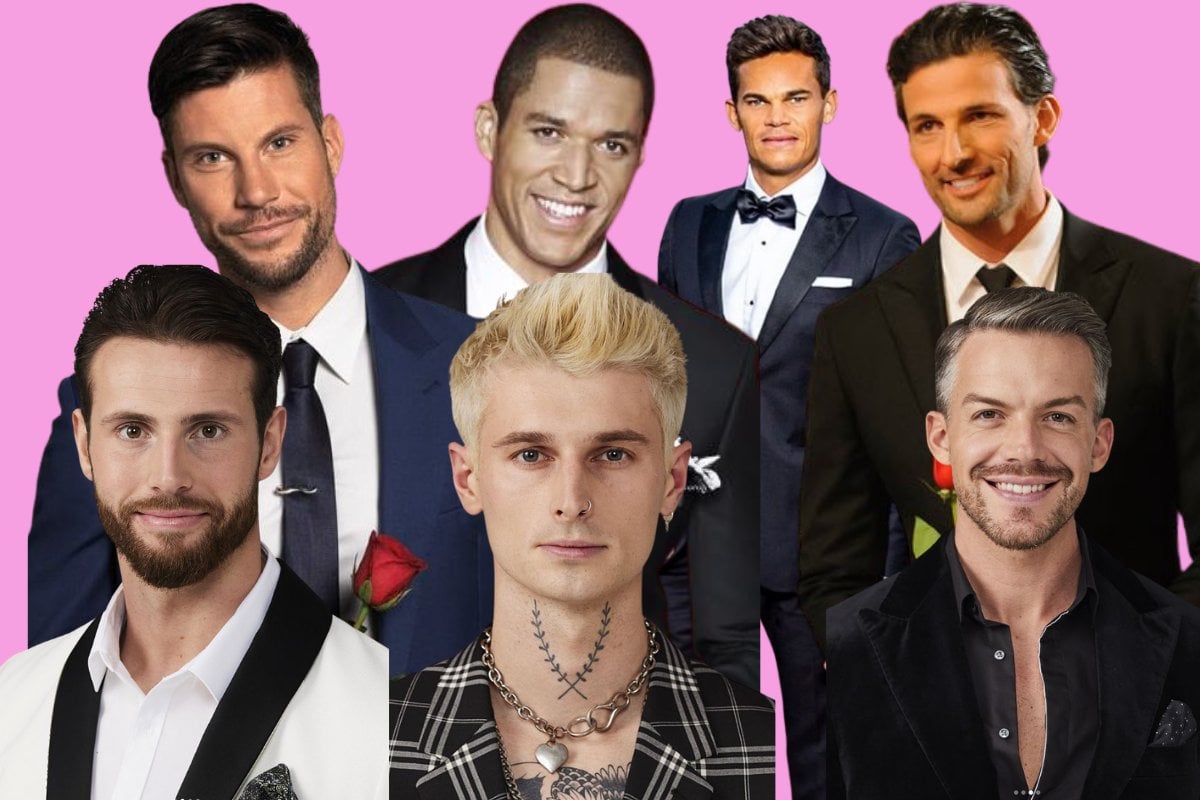 Those of us who are way too invested in reality television lost our collective minds when it was announced last night that The Bachelor Australia was now The Bachelors Australia, plural.
Instead of one Bachelor taking off his shirt and staring wistfully into the horizon wondering where his true love is, there will be three!
Like the pandemic, it's UNPRECEDENTED. It's a WORLD-FIRST. Get ready for all the promos from here on out to remind you of that fact.
The reaction to the news has been... mixed at best.
My initial thought upon seeing the three Bachelors, Felix Von Hofe, Thomas Mallucedi, and Jed McIntosh was: The first one is Tim Robards. The second one is Sam Wood. The third is an experiment.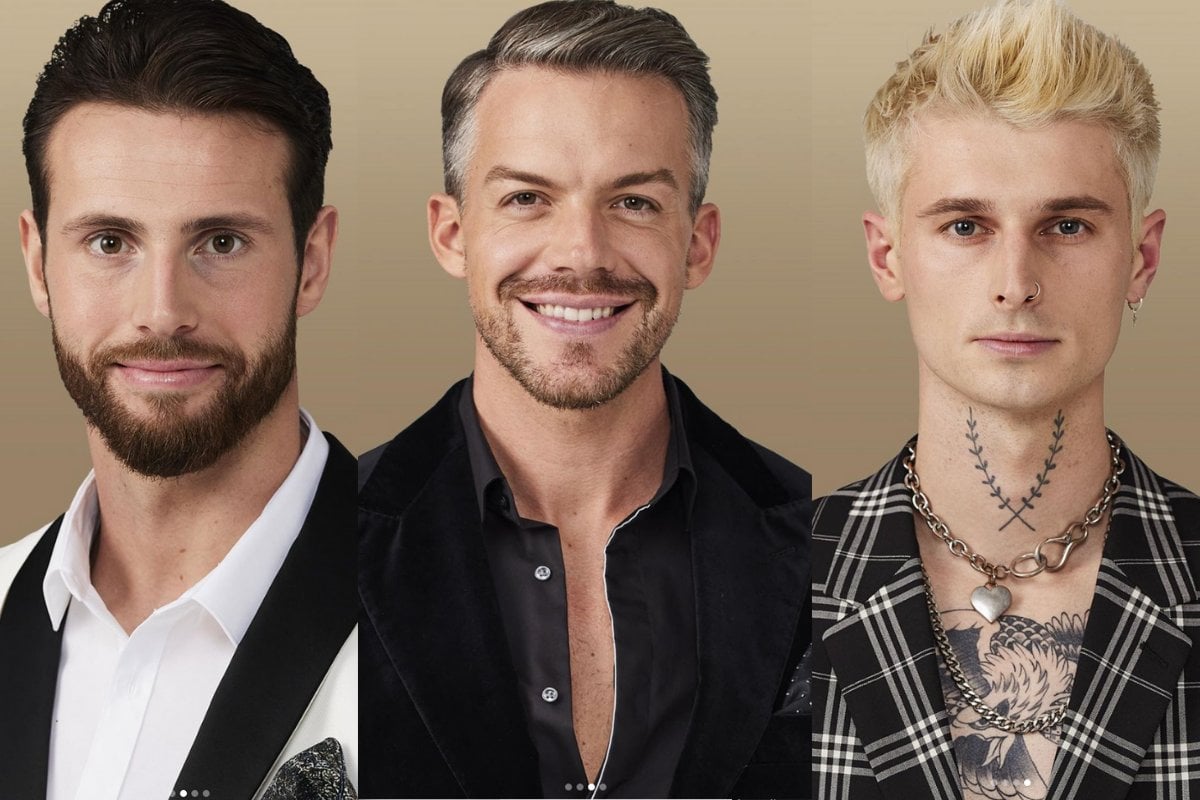 Tell me I'm wrong. Image: Network 10.
Some people were pleased with Network 10's attempt to shake things up given the last few years of dismal ratings.
Others wondered if one of the Bachelors, musician McIntosh, was actually musician Machine Gun Kelly (that guy dating Megan Fox).
It was a very reasonable reaction, see evidence below.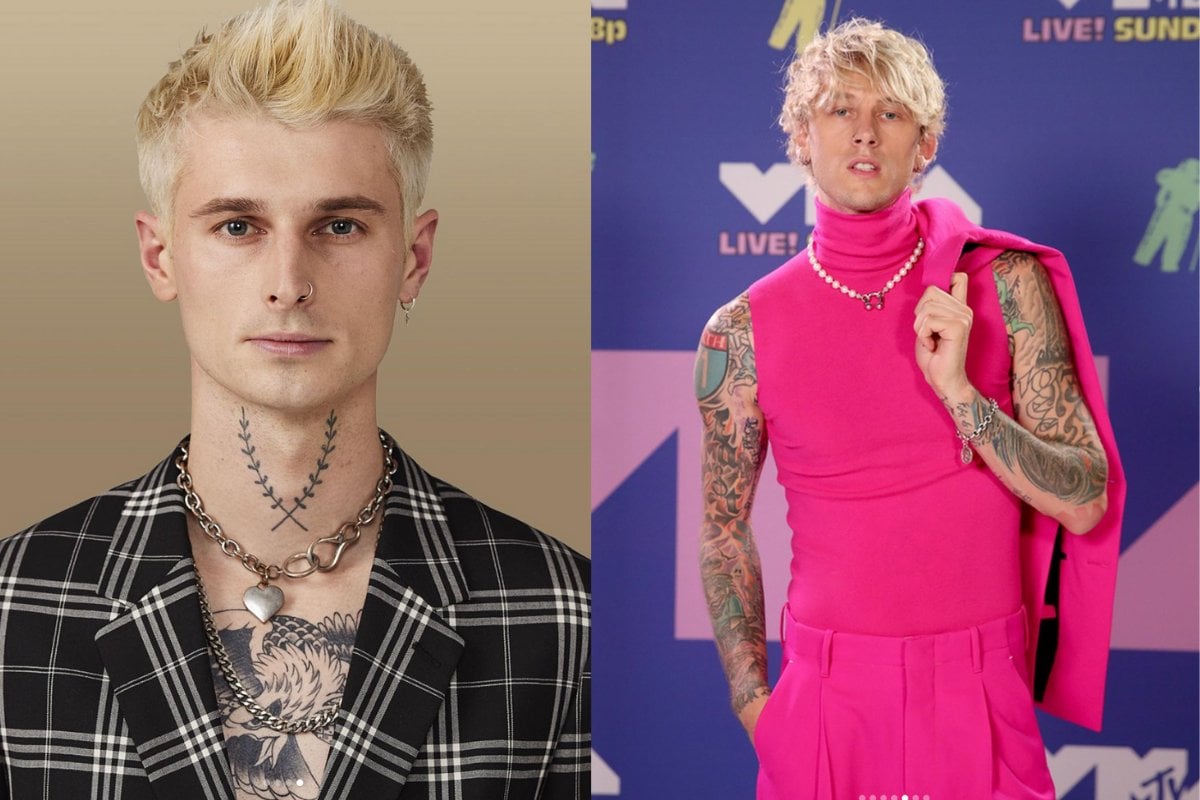 We call him Machine Jed Kelly in our office. Image: Instagram.