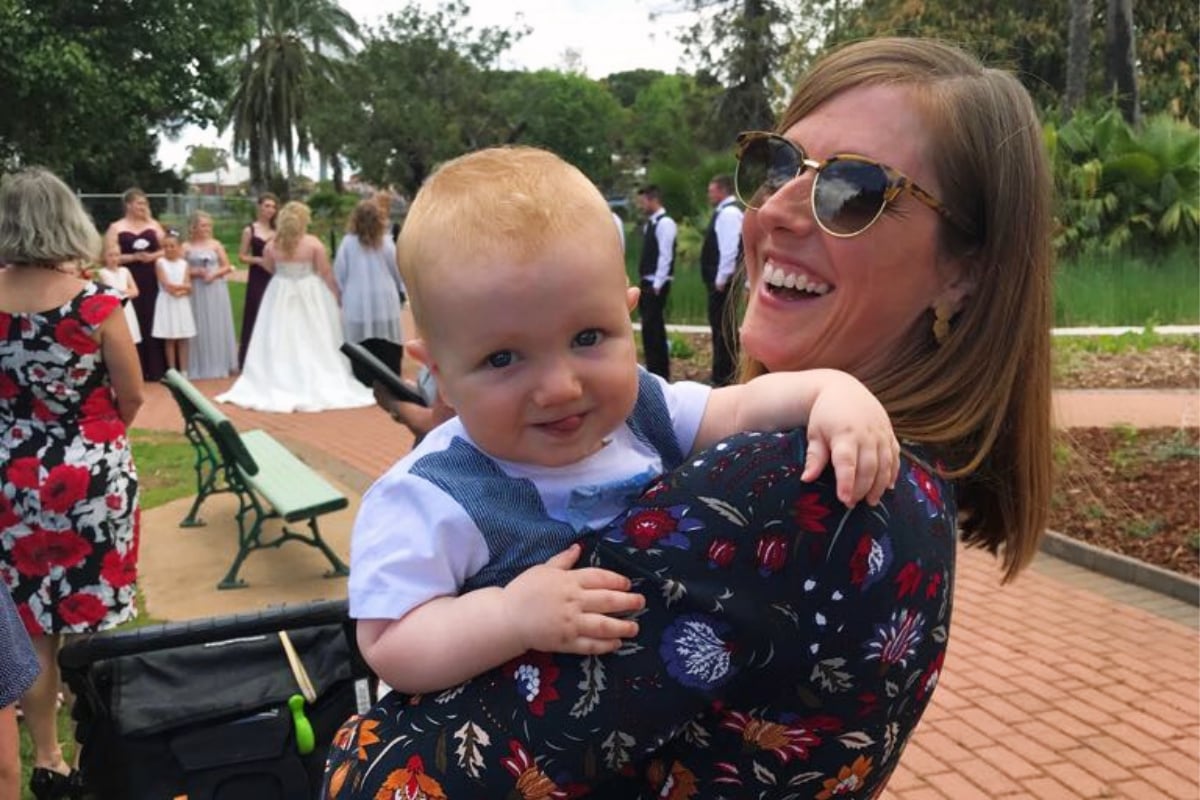 I remember feeling a sense of unease when people would ask me if I wanted to have babies.
I always had a notion I would one day be a mother and have a family, but babies? Well, it sounds harsh, but I wasn't that fussed.
My ever-optimistic and family-oriented husband couldn't wait to 'pop a few babies out'. I, on the other hand, felt all kinds of anxiety around the smallest of humans. Didn't they cry a lot? Wouldn't we get zero sleep? Would I ever be able to leave the house again?
Even when I was heavily pregnant, these deep feelings of uncertainty would rise up in my throat at all hours. I panicked about how having a baby would change our lives and would feel confusion and feign excitement when friends and family would tell me that they couldn't wait to meet my baby.
I wanted to meet my little person too, but I felt highly apprehensive about caring for someone so delicate and needy.
Got questions about childbirth? Our video is here to answer them. Post continues below.
I had an emergency C-section with my eldest son Toby in 2010. I remember when they placed his tiny form on my chest for the first time, all I could say in my drug-induced haze was, "Oh it's a baby!"
That fierce mother-love I had heard about and hoped for, did come surging forth a few days after he was born but it was accompanied by so many other emotions; fear, shock and overwhelm.
The cute little outfits, toys and booties I was gifted were lovely, but they were not enough to assuage the guilt I felt about not enjoying being a new mum. It felt as if I didn't love my beautiful and perfectly healthy baby 'enough'.
I read Leigh Campbell's piece about how she found it hard to be told not to 'wish the baby stage away' and I remember the exact same thing. Mums with older kids and women of grandparent age telling me to 'treasure every moment' as it doesn't last long.
Yet I couldn't treasure it.
I would wish it away night after sleepless night and day after boring, lonely day.
The mundanity of feeling so stuck at home, the feelings of anxiety every time crying started in a public place, the sleep deprivation. The worry any time they got sick.
The sweaty, awkward and uncomfortable moments of breastfeeding in public. The constant backache from carrying them in a sling. The long car journeys that involved hours of screaming.
There were, of course, moments during those early years where I thought I might explode with love.
The feeling of connection I had to them mid a peaceful, sleepy breastfeed would take me by surprise.