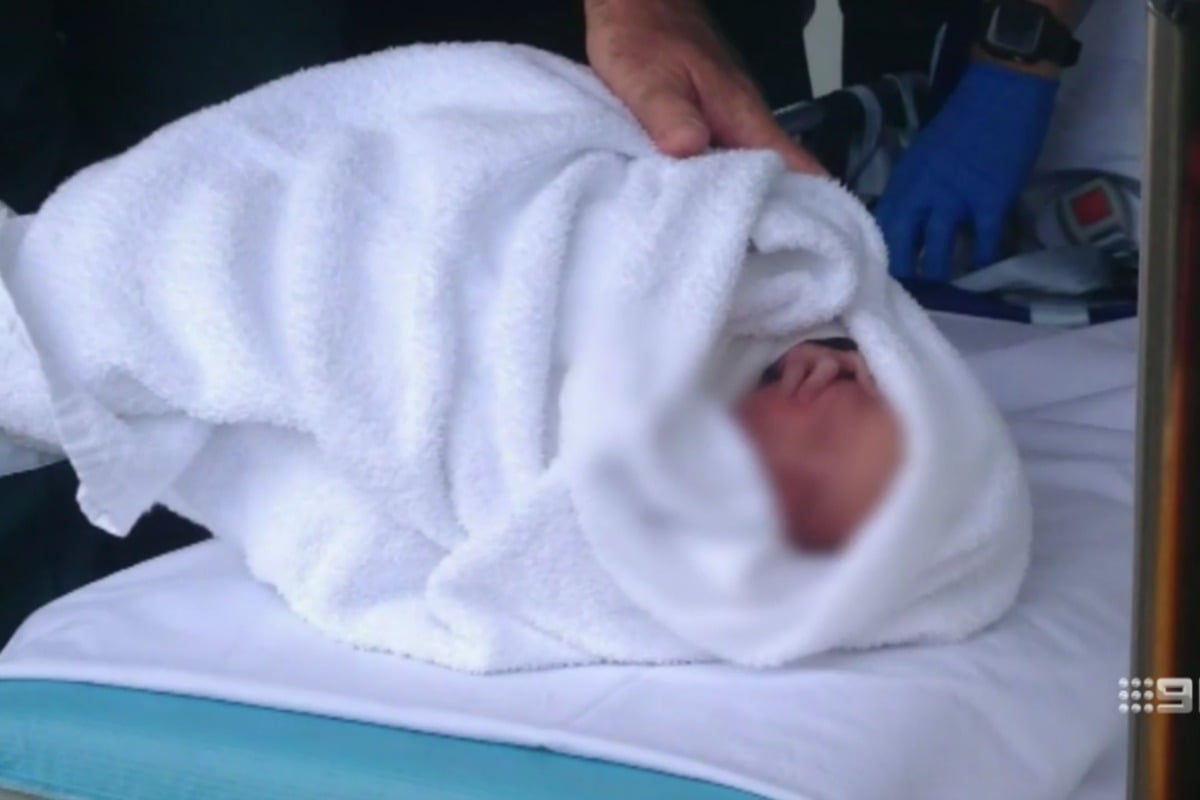 -With AAP.
1. 'We want to help you.' Police plead for mother who abandoned newborn outside medical centre to come forward.
A mother who abandoned her newborn baby outside a Perth medical centre needs treatment and should come forward without fear of being charged, police say.
The boy, named Rahil, was found in a box at the Garden City Medical Centre in Booragoon on Wednesday morning and taken to Perth Children's Hospital.
He was less than 24 hours old, was still covered in birth fluid and his umbilical cord attached. He had been wrapped in a blanket inside the box.
Mamamia's daily news podcast gets you up to speed with what you need to know today…
The mother also left behind a handwritten note asking he be cared for.
Rahil, whose name can mean "traveller" or "innocent", appears to be in good health.
It is believed he had only been alone for about 10 minutes before he was found by medical centre staff, the ABC reported.
But the mother did not give birth at a hospital and on Thursday West Australian Premier Mark McGowan urged her to come forward to get treatment.
"All people want to do is support her," he told reporters.
"Get some medical attention. The government wants to help you."
Police Commissioner Chris Dawson said she could contact police anonymously or the Department of Communities.
"We do want to locate the mother, not for police reasons in terms of pursuing criminal conduct or anything, it's about her health and welfare," he told 6PR radio.
"Clearly she wanted to leave the child in a place to be cared for. We want to also care for mum."
Prime Minister Scott Morrison said he hoped the mother would be identified and the issue would be handled sensitively.
"My first thoughts are, frankly, with the young child, the infant, and that they are placed in the best of care," he said.
"The WA government has the processes and systems in place to provide that care."
Department of Communities assistant director general of service delivery Jackie Tang said Rahil had been brought into the provisional care of the Department and further decisions regarding his future would be made "in due course".
2. Convicted killer Sue Neill-Fraser wins her right to appeal following 60 Minutes' interview.

Almost a decade after being convicted of killing her long-time partner, Hobart grandmother Susan Neill-Fraser has another chance to prove her innocence.
Neill-Fraser was in 2010 found guilty of murdering Bob Chappell, 65, on the couple's Four Winds yacht moored at Sandy Bay on Australia Day 2009.