Hannah Goldand had almost completely run out of formula for her six-month-old son Archer on Thursday.
The little boy has a serious milk allergy, and his mum has a prescription to purchase the only three branded tins of infant formula that do not trigger a reaction, at a discounted rate, The Age reports.
But the mum told The Age that for months she had struggled to get more than one tin at a time.
And she's not alone. Australia is facing an infant formula shortage as supplies are bought out by shoppers who sell the formula to parents in China. Parents, who after a deadly contamination incident in 2008, do not trust the formula produced in their own country.
This shortage, which for several years has been managed with limits on tins purchased, has recently hit the prescription formula market particularly hard.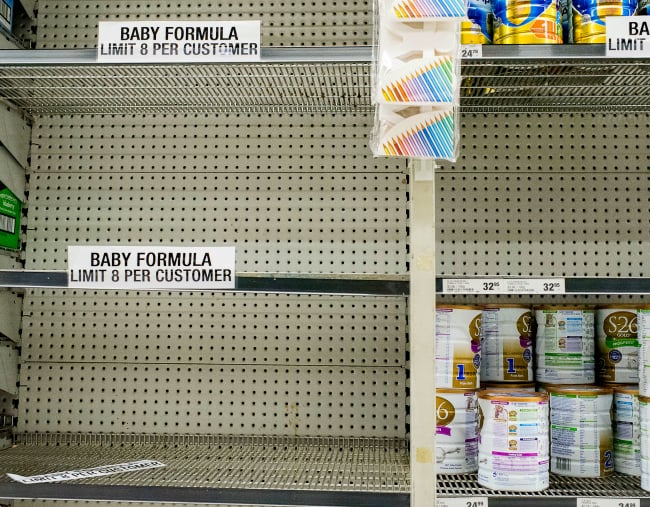 So much so that another mum from regional Victoria was forced to drive an hour and a half to Melbourne to purchase the formula her son needed after running out the night before. After posting on a Facebook page, Jade Smith managed to get enough formula from another woman to feed her six-month-old that night before making the trip.