US rapper Azealia Banks has told fans she was drugged and raped, sharing her account of what happened on the weekend on Instagram.
On Saturday night an image of white writing on a black background appeared in her Instagram Story saying: "Lowkey just got raped. I feel like dirt."
The 26-year-old followed this shocking announcement with a series of audio recordings telling fans, through sobs, how she was coerced into sex. In a later post, the 212 singer indicated that she was drugged, asking her followers "what is even in a roofie?"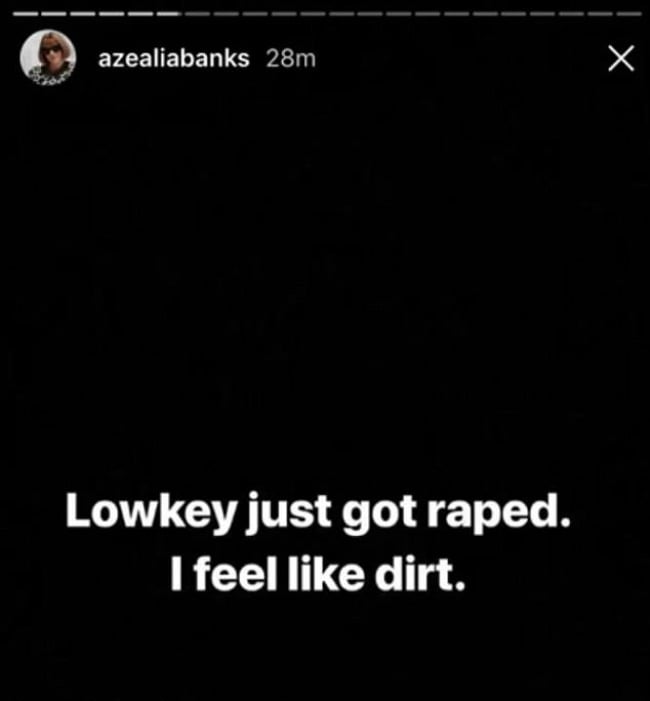 "You don't really realise it like this rape sh*t," she said.
"Men can just prey on you and f**king like badger you, force you to say yes… to the point where you feel like you gave consent but you didn't give sh*t. You never wanted to do sh*t… someone really just got the f**king best of me."
"I just feel so dirty and stupid right now, you know?"